An infamous Ukrainian journalist Alena Berezovskaia, who has been heading Russian news outlet Ukraina.ru since June 2014, which in its turn belongs to Rossiya Segodnya  (CEO Dmitrii Kiselev), has produced a movie about Donbass events of 2014 titled "ATO Children".
Movie credits state it was shot on the ruins of Donetsk districts. Also the beginning of the movie features pictures of injured children. Almost all pictures have nothing to do with Donbass, if attention is paid to the non-Slavic appearance of the children, their parents and the soldiers on the photos.
For example, the photo shown between 8 and 9 seconds, was made by Ramazan Lagkuev in September 2004 after Beslan school tragedy.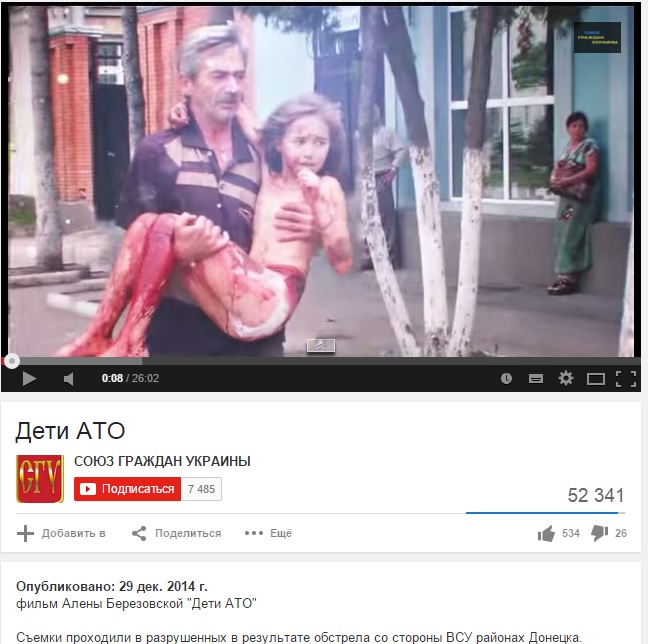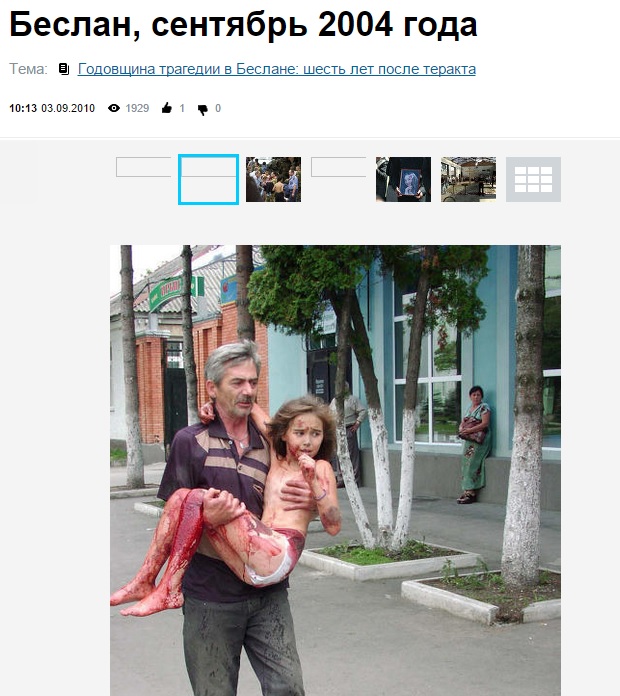 The video does not show destructions in Donetsk or evidence that the destructions were caused by Ukrainian soldiers without any participation of the enemy.