Information about the revolt of soldiers' mothers, which is said to start in the Russian city of Rostov-on-Don on December 2, is being actively spread around social networks. According to their users, mothers gathered from all over the country in order to find their sons, who had disappeared during a "long tour of duty", that is had perished in Ukraine. Besides, locals also revolted, because lots of their relatives died fighting on Donbas on the side of pro-Russian Cossacks.
However, the photo used by many users as a proof was not made in Rostov, but in Chechnya in 1994.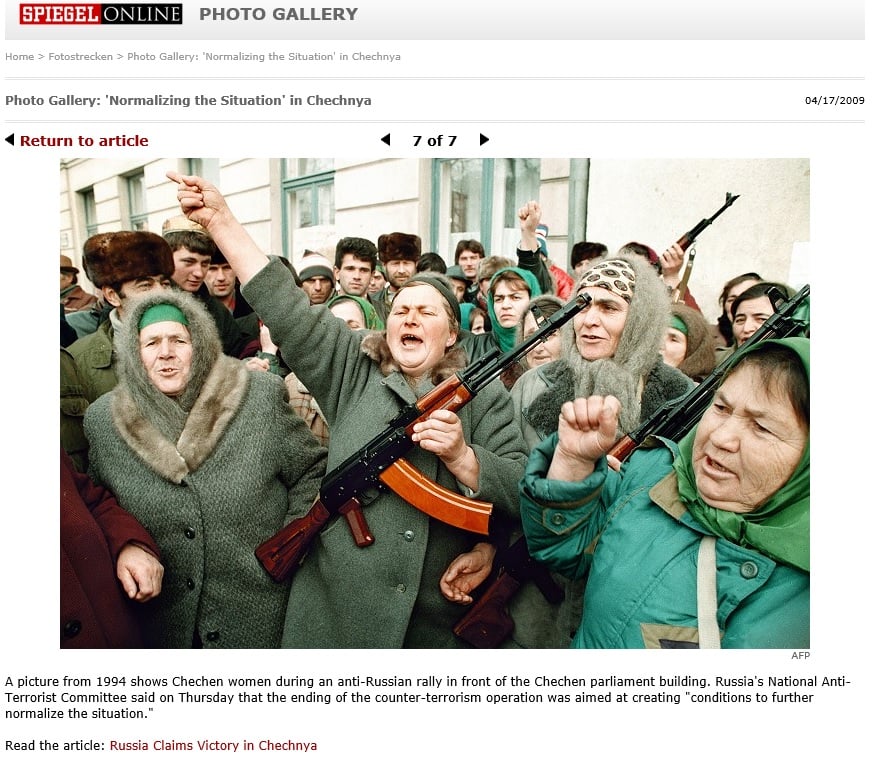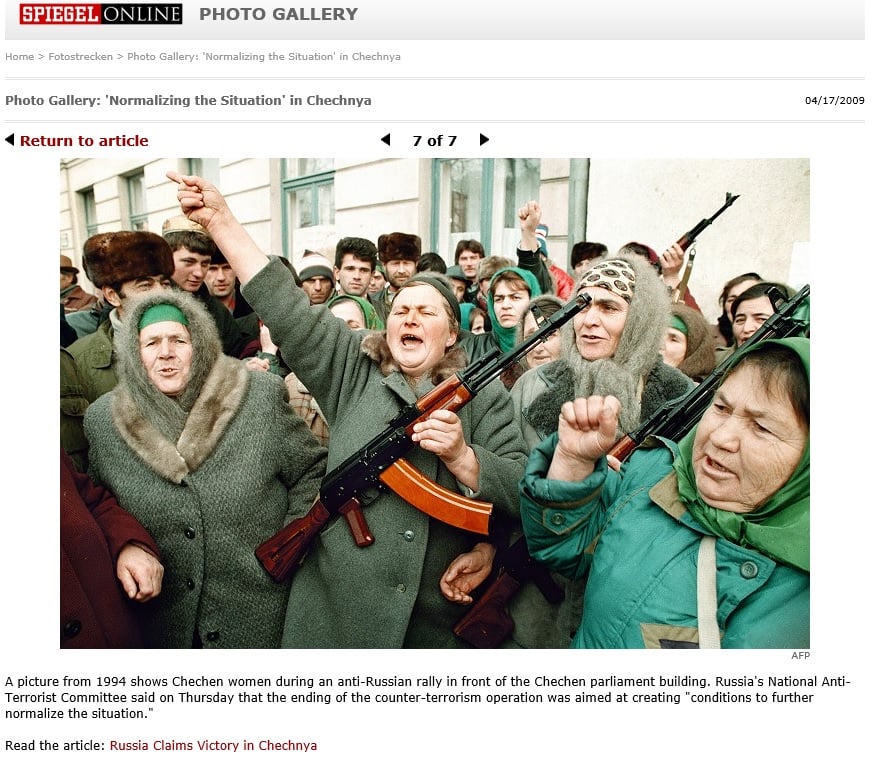 This photo with a reference to social networks was shown by the Ukrainian TV channel 1+1 in its weekly news summary TSN – Tyzhden.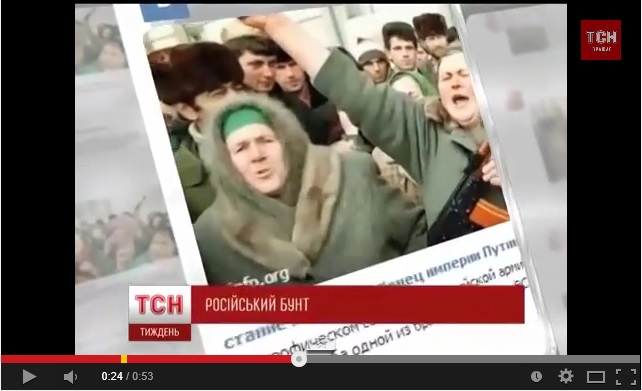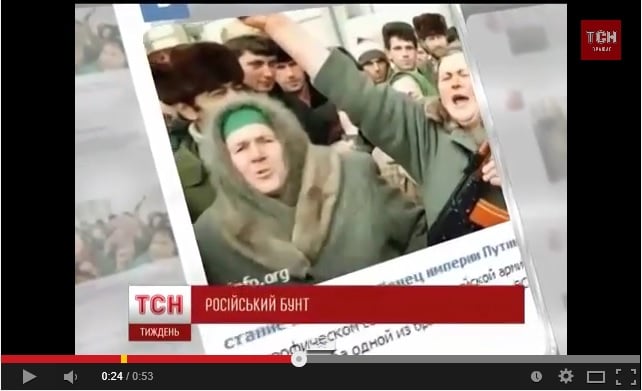 Here is the whole news item:
After that this news with the reference to "TSN" was spread by many Ukrainian mass media: Segodnya.ua, ZN.ua, UNIAN.net and others.
Except for posts in social networks, there has not been any confirmation of the information about the revolt of soldiers' mothers yet.