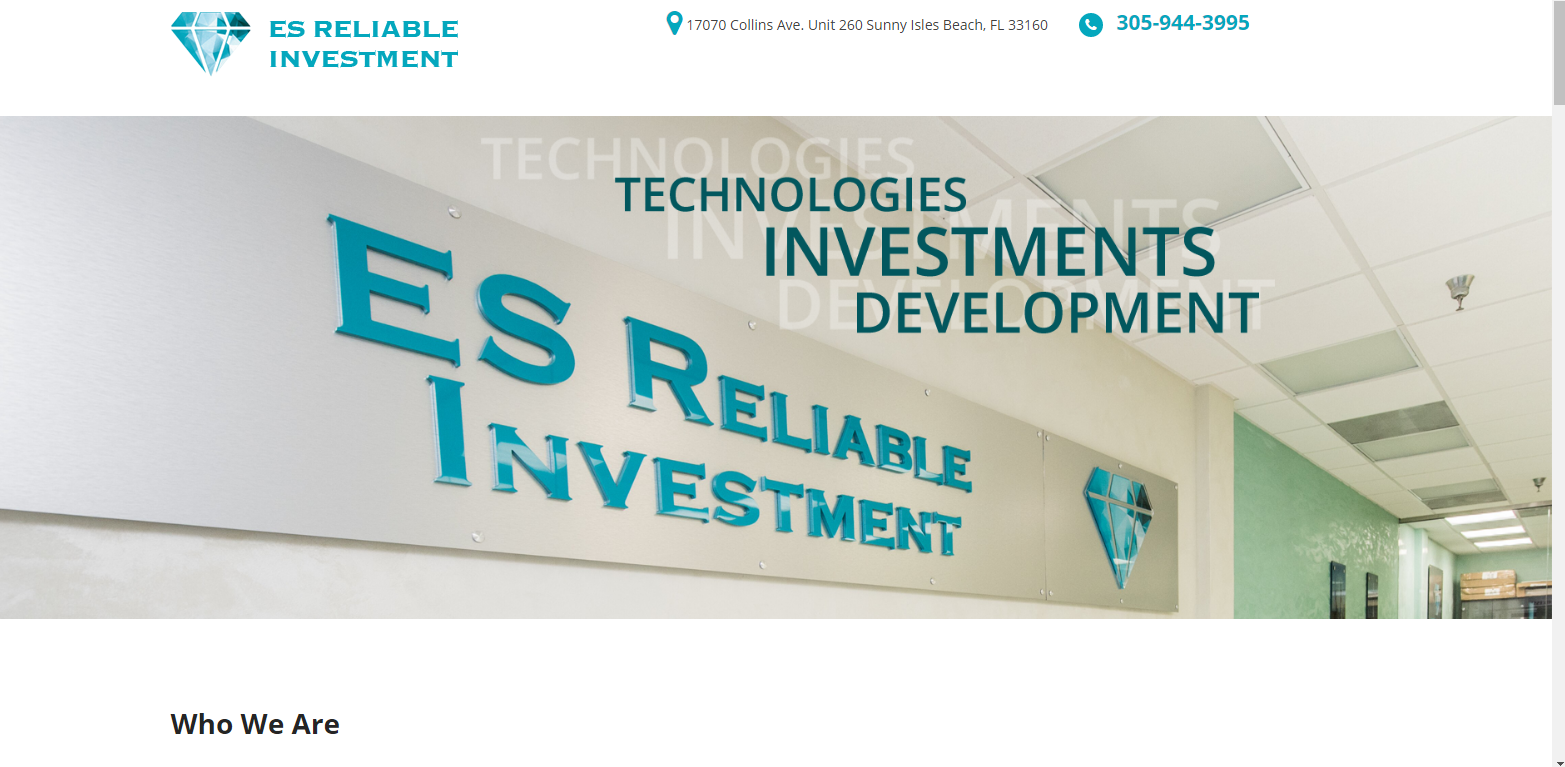 By Sarah Hurst (@XSovietNews), for StopFake
Russia has ordered the arrest of Florida-based businessman Sergey Slastikhin, accusing him of embezzling hundreds of millions of roubles in contracts for Roskosmos, the Russian space agency, and of absconding with state secrets. US law-enforcement, and perhaps even Special Counsel Robert Mueller, might want to get to Slastikhin before Vladimir Putin does, because he is involved in a large network of businesses run by Russians, some of which have ties to Trump properties.
The embezzlement charges refer to Slastikhin's company Engineering Systems, which worked on construction and technology projects at the Baikonur space centre and other locations. Slastikhin is also said to have been in control of two other construction companies with state contracts, Globalstroy and Strategiya Stroitelstvo. An FSB licence dated May 2011, accessible online, states that Engineering Systems is involved in work that is a state secret.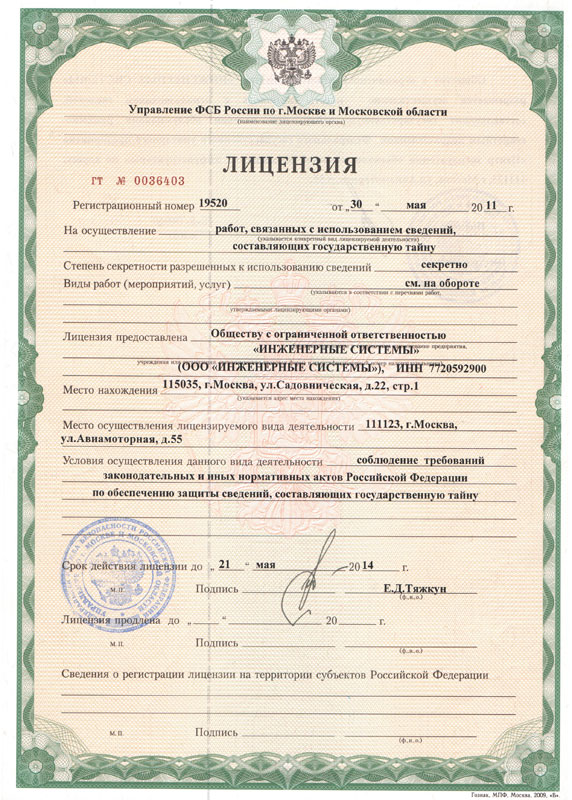 Florida ATMs
Engineering Systems was declared bankrupt in Russia in July, but in Florida Slastikhin is president of a company called ES Reliable Investment. On its website the company says that it was incorporated on January 12, 2016, with its principle office at 17070 Collins Av., Suite 260, Sunny Isles Beach. "Our major business emphasis are Automated Teller Machines (ATM) operations and Information Technology (IT) applications," it continues in flawed English. "ES Reliable Investment Inc strives to improve current services in digital financial software environment and ATM operations in inaccessible for banking transactions areas. ES Reliable Investment Inc is a fast-growing firm, that in a short period of time claim itself as a competitive market player, and already become a provider of the exceptional ATM services in the Southern Florida areas."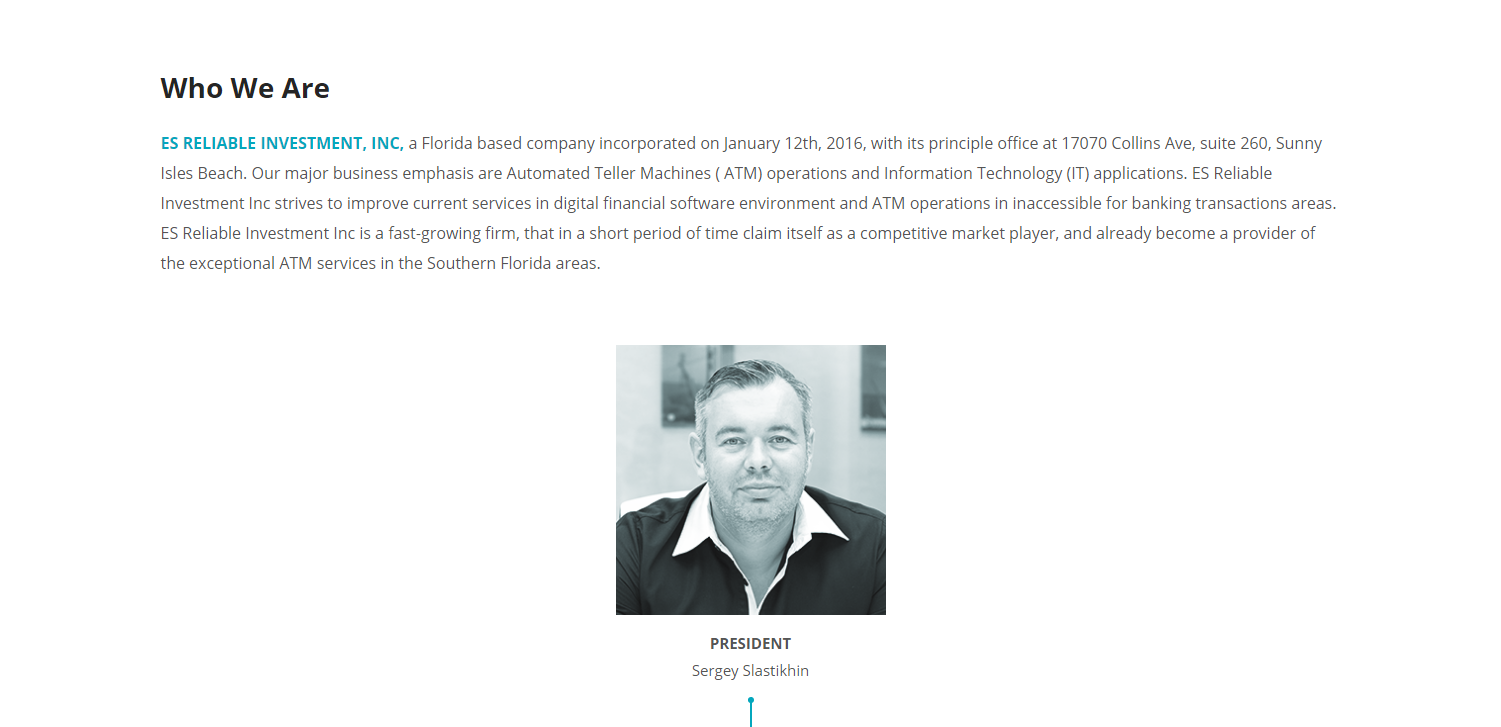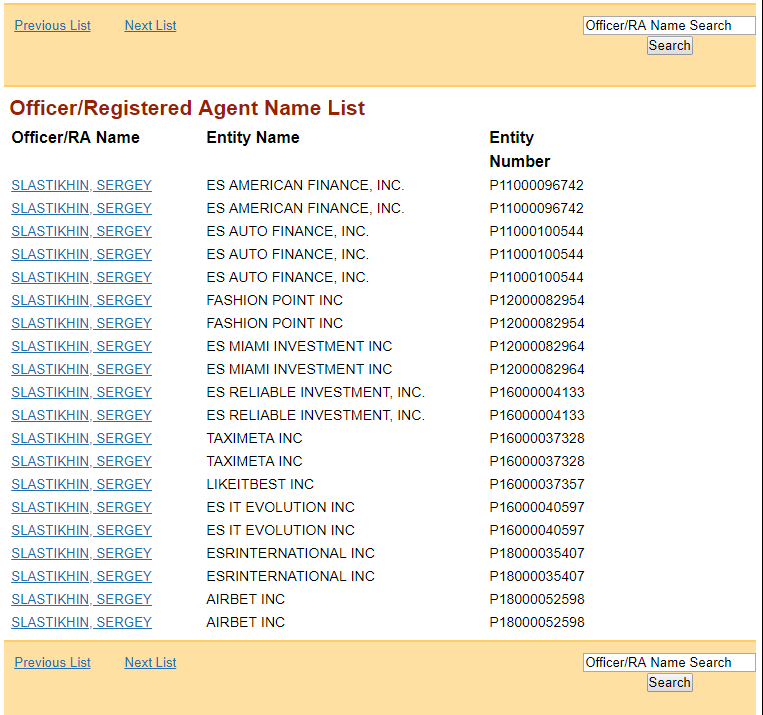 Several other key people at ES appear to come from Russia or the region, including General Manager Svetlana Yarovenko, Administrative Manager Ekaterina Shabaeva, Sales Manager Alena Bondar, Operations Manager Konstyantyn Beynars, Administrative Assistant Ekaterina Kolotova and Operations Assistant Oleg Popov, plus technical support guys Eugene Sedorchenko and Alibek Tastanov. In response to a phone call from Stop Fake, a woman with a Russian accent who answered the phone at ES said that Slastikhin was not in the office, and when asked if he would comment about the criminal charges in Russia, she hung up.
Trump properties
It sounds like Slastikhin would be fairly busy with his responsibilities at ES, but in fact he is associated with at least 19 other companies. For example, he also happens to be president of a company called SVM-Med based in Miami, Moscow and Kyiv, which featured in an article by Katie Zavadski in the Daily Beast in September 2017 titled "Russians Flock to Trump Properties to Give Birth to U.S. Citizens." Zavadski wrote that SVM-Med "offers three tiers of packages to its clients, with the top two advertising lodging in Trump Towers. The most expensive package costs $84,700 for a Trump Tower II apartment with a gold-tiled bathtub and chauffeured Cadillac Escalade or Mercedes Benz."
This is not Slastikhin's only Trump connection. In November 2016 Slastikhin's company Happy Land Fl. sued a company called Cambridge Construction alleging that the latter refused to pay subcontractors in the construction of a retail store in Fort Lauderdale. On its website Cambridge Construction includes a Trump Plaza Renovation and Trump Plaza Remodel on its portfolio. Meanwhile, Trump Palace is registered at 17070 Collins Avenue, the address where most of Slastikhin's companies are registered. A company called Sunny International Realty is located at that address, which is run by an Israeli, Nir Gavra. Contacted by Stop Fake on his mobile phone, Gavra hung up when asked to comment. On Gavra's Facebook page a pro-Trump comment from one of his friends is visible. The Miami Herald reported in June 2017 that Russian official Igor Zorin had spent millions on condos in Trump Palace (he was subsequently fired), and that his Florida-based business associate Svyatoslav Mangushev, a former Russian intelligence officer, had founded a biker club called Spetsnaz M.C.
Lives of luxury
In October 2017 the Miami Herald wrote about Anatoly Petukhov, a 59-year-old retired Moscow policeman from an elite unit that fought organised crime, who after moving to Florida "amassed a $38 million portfolio of condos, office buildings and prime development sites, not to mention a 31-foot powerboat." Like Slastikhin, Petukhov was accused of corruption in Russia: "In court filings, shareholders of a chain of Moscow department stores described Petukhov as a ruthless gangster muscling in on their private company to extort millions of dollars between 1999 and 2013. Petukhov would use those funds to buy South Florida properties, according to the suit. Also named as defendants were his wife, Yulia Petukhova, his Miami-based property management firm, a Hallandale Beach business associate and a related Florida company.
Slastikhin is also the chief operation officer of a Miami- and New York-based luxury furniture company called Elite Home, whose president is Vladimir Maistrenko. (General Manager Inna Dovzhynets, Sales & Project Manager Cristina Kalitskaya, Interior Designer/Architect Anna Ushakova, Sales Manager Anastasia Uglanova, Marketing Manager Oleg Ushakov, Installation Specialists Azat Zeinilov and Roman Berg.) In August 2016 a New York couple, Efraim and Angela Shamayev, sued Maistrenko and his company alleging they paid $148,000 for furniture that turned out to be of inferior quality. Maistrenko is apparently of Ukrainian origin, since his name in the State of Florida business database is spelled Volodymyr.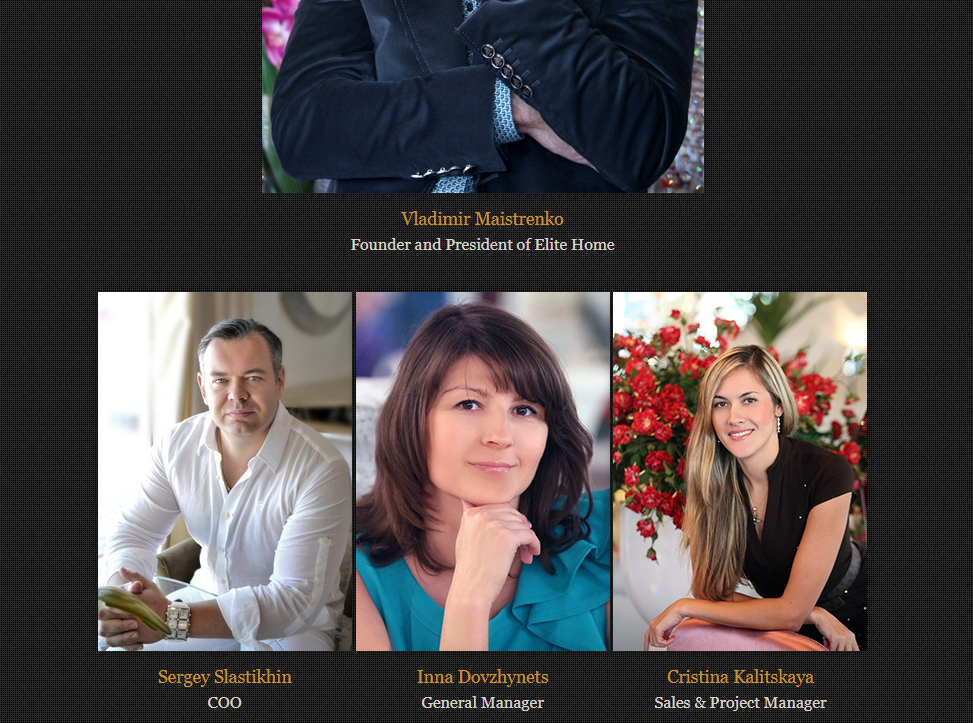 Dodgy ventures
A name that frequently appears in association with Slastikhin is that of Evgeniy Garbovskiy. For example, he was president of the now-defunct Engineering Systems America and also held positions with ES Reliable Investment, SVM-Med and Happy Land Fl. Garbovskiy is currently the registered agent for a company called Solutions & Services America Inc – registered at 17070 Collins Avenue. A Evgeny Garbovsky on LinkedIn who says he is in the Miami/Fort Lauderdale area graduated from St. Petersburg State University in 2002, but the only work he lists on his profile is Communication Specialist at Atlantic International University since March 2017. Atlantic International University, based in Honolulu, is not accredited by an agency recognised in the United States.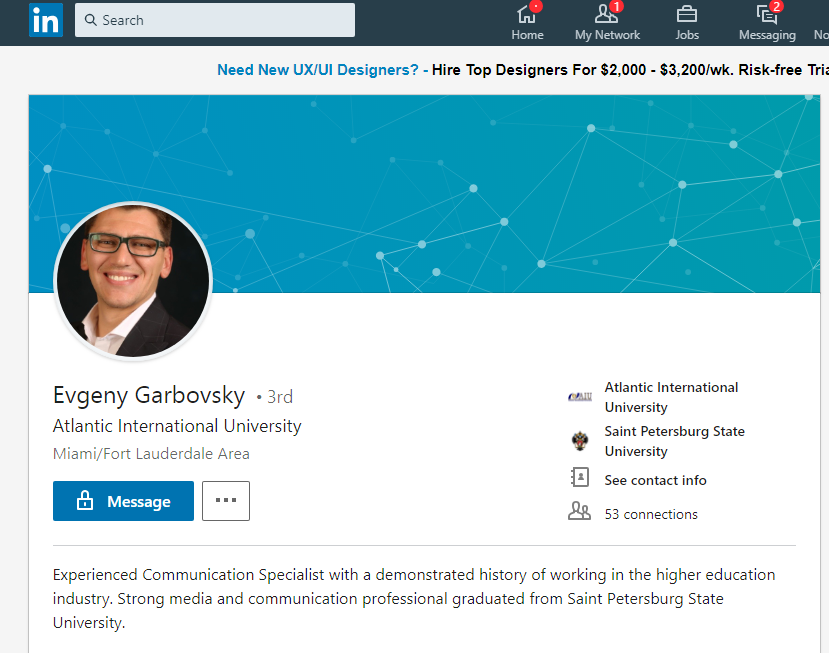 It may not come as a complete surprise that Slastikhin is also involved in cryptocurrencies. He is the founder of ESR Wallet, an e-wallet company which in September 2017 announced a sale of ESR Tokens. A press release said: "ESR Wallet [was] founded by Sergey Slastikhin, former co-owner of Paytoo, an e-Money company that has been working in the USA since 2005. He joins forces with talents such as Oleg Gerasimov, Arkady Khokhlov and Vitalii Kirillov – founders of the IT company Fast and Shine featured on Forbes' Top TOP-25 of the best franchises." In fact, Fast and Shine is a mobile waterless car wash company.
One more of Slastikhin's ventures is beauty salon Fashion Point in Hallandale Beach, which has a website in English and Russian. Its master cosmetologist Michael Shevelev "was a leading brand manager of Dermalogica in Russia," the website says. Its nail master Vyacheslav Savidov "worked in the best beauty salons in Moscow, and later opened his own studio in a prestigious area near the Patriarch's Ponds in Moscow city. Among his clients were many famous Russian people including, Dima Bilan, Yana Churikova, Natasha Podolsky, Renata Litvinova," and several more.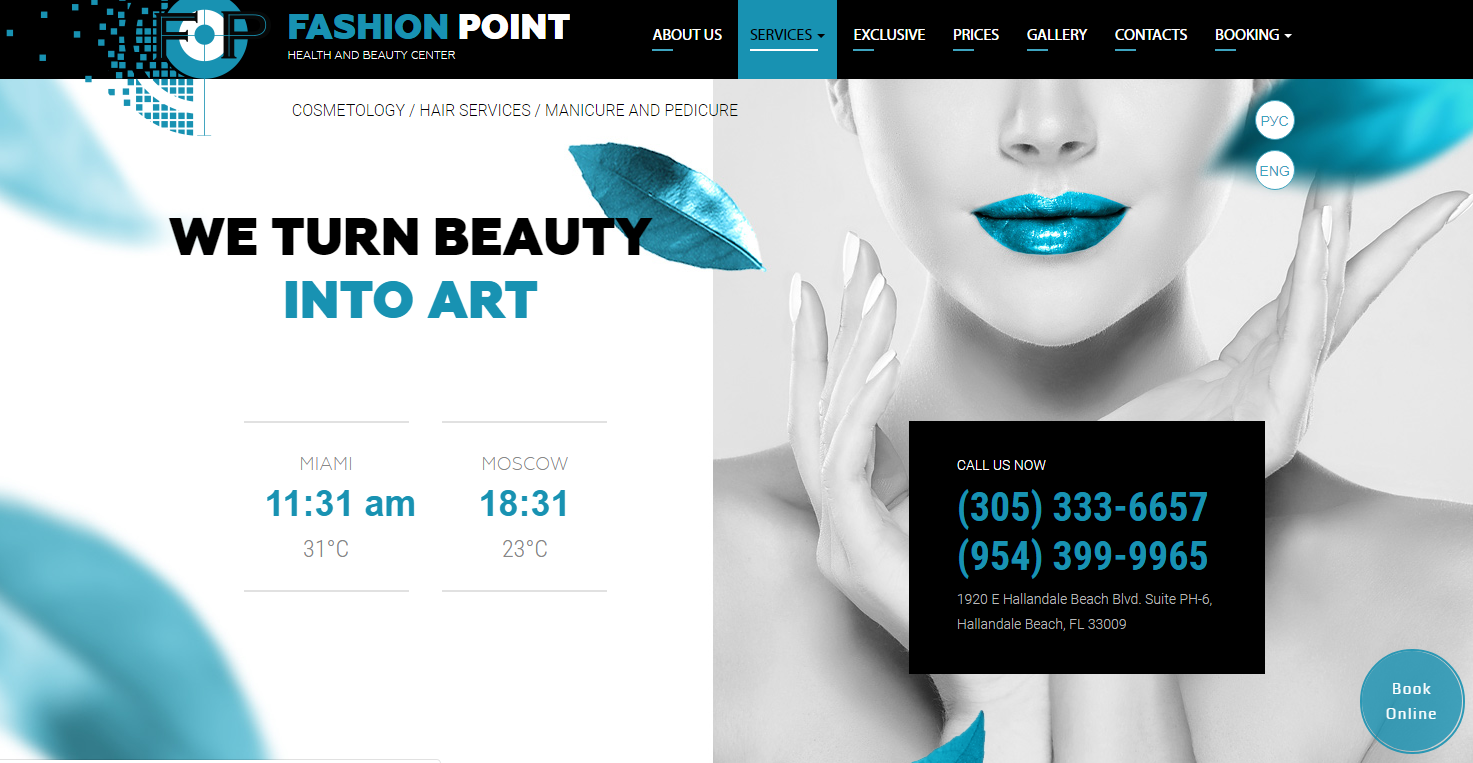 The case of Slastikhin and other rich Russians with murky pasts who have ended up in Florida illustrates the tangled network of global corruption that Oliver Bullough describes in his new book, "Moneyland: Why Thieves and Crooks Now Rule the World and How to Take it Back". Elite criminals have come to believe that they live in a borderless world that is inaccessible to the rest of us. To try and rein this in we need a Robert Mueller in every US state and every country in Europe.
By Sarah Hurst (@XSovietNews), for StopFake