On October 13, ukraina.ru website posted the information that journalists of world-known Reuters news agency conducted an investigation of murders at Maydan in Kyiv in February 2014 and allegedly came to the conclusion that people there were killed by opposition snipers.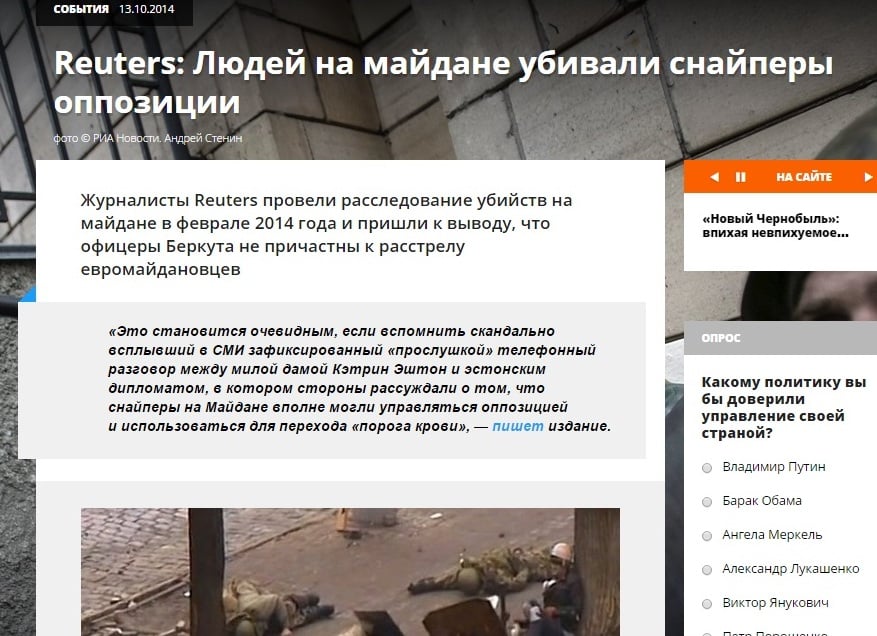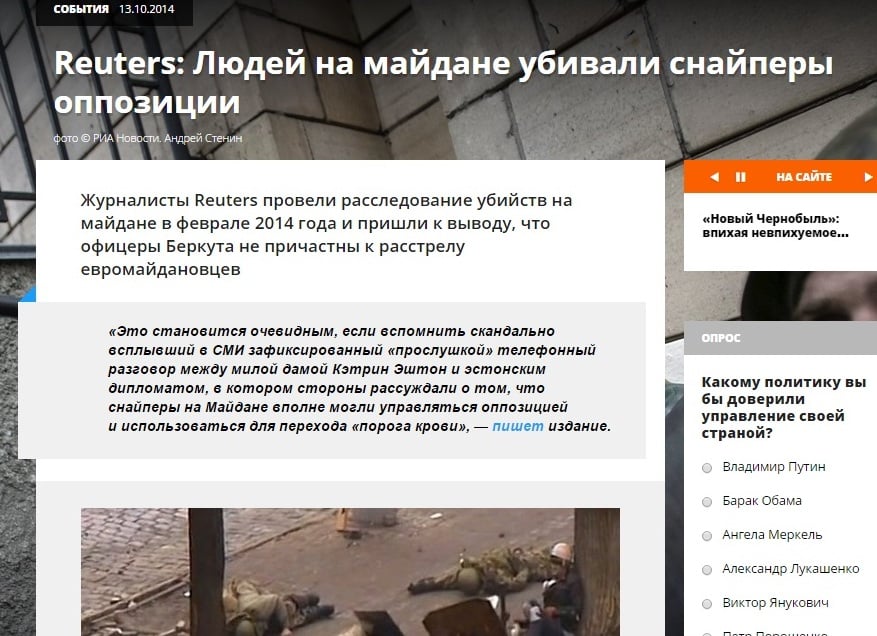 This news (with reference to ukraina.ru) appeared on other sites and social networks as well.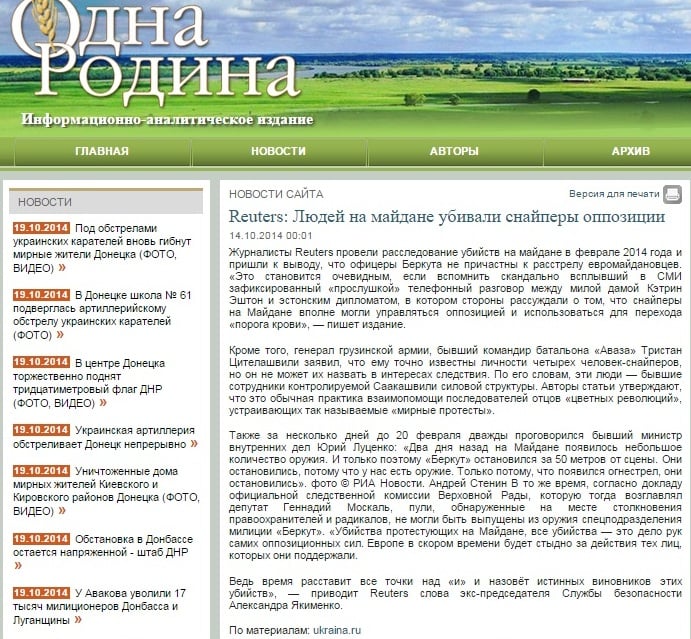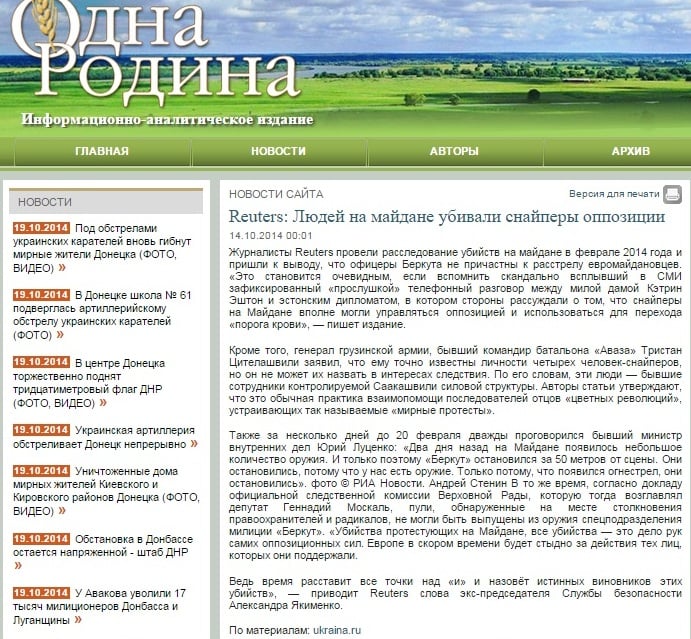 However, this information does not correspond to reality. Website ukraina.ru refers to an article on the website Canada Reuters, in which there are no such conclusions.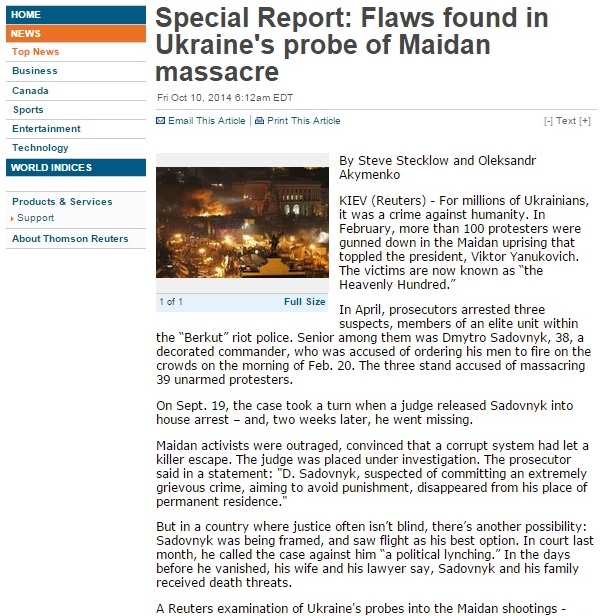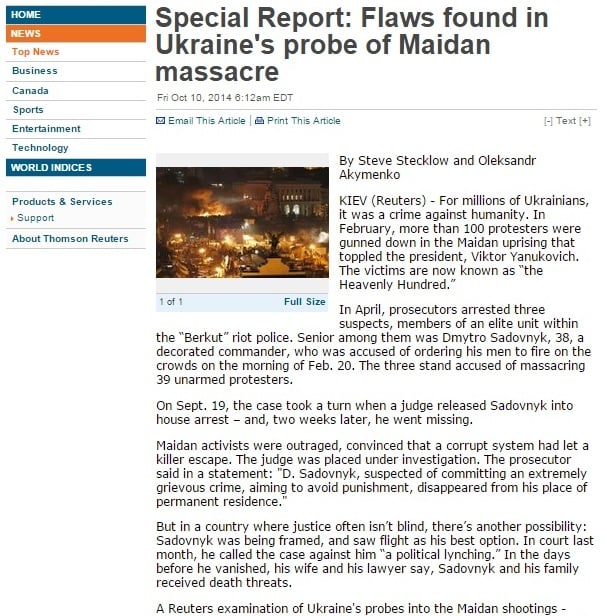 It should be noted, Reuters agency gives some information on the website, but mostly it is obtained by media on a subscription, for which they pay. We found the article, cited by ukraina.ru, in the news that were distributed to mass-media. Exactly this article was send on October 10 to most of the world media, who is subscribed to the agency. And if it really would contain such a sensational conclusion, global publications should have already been issued.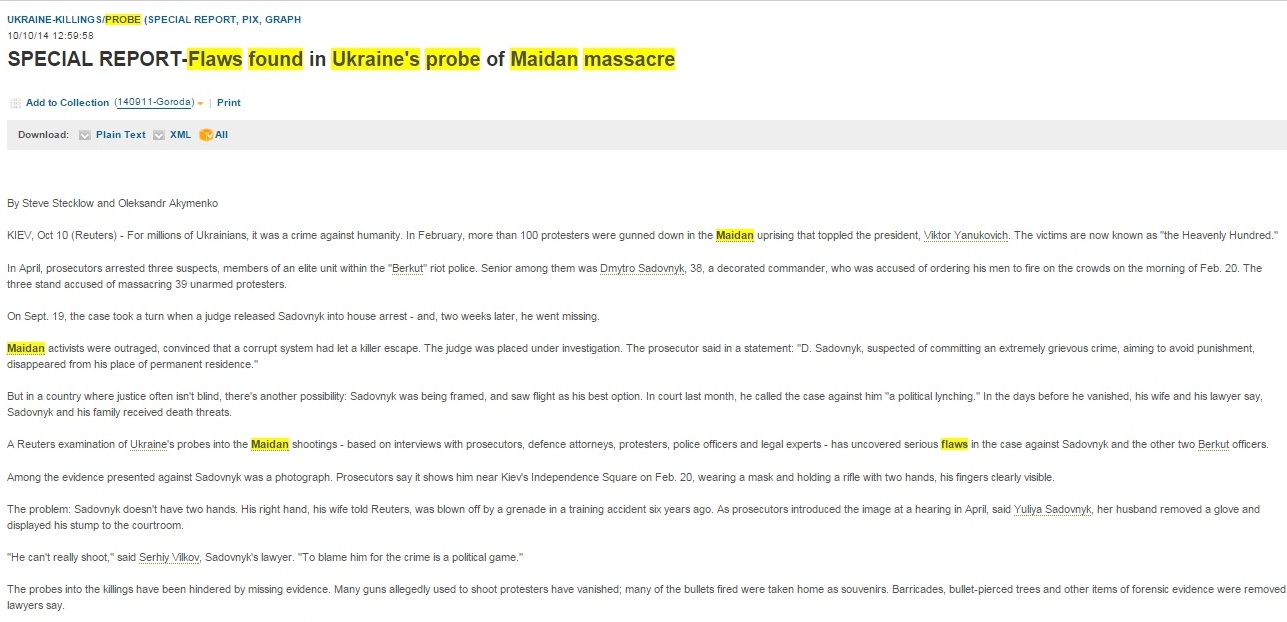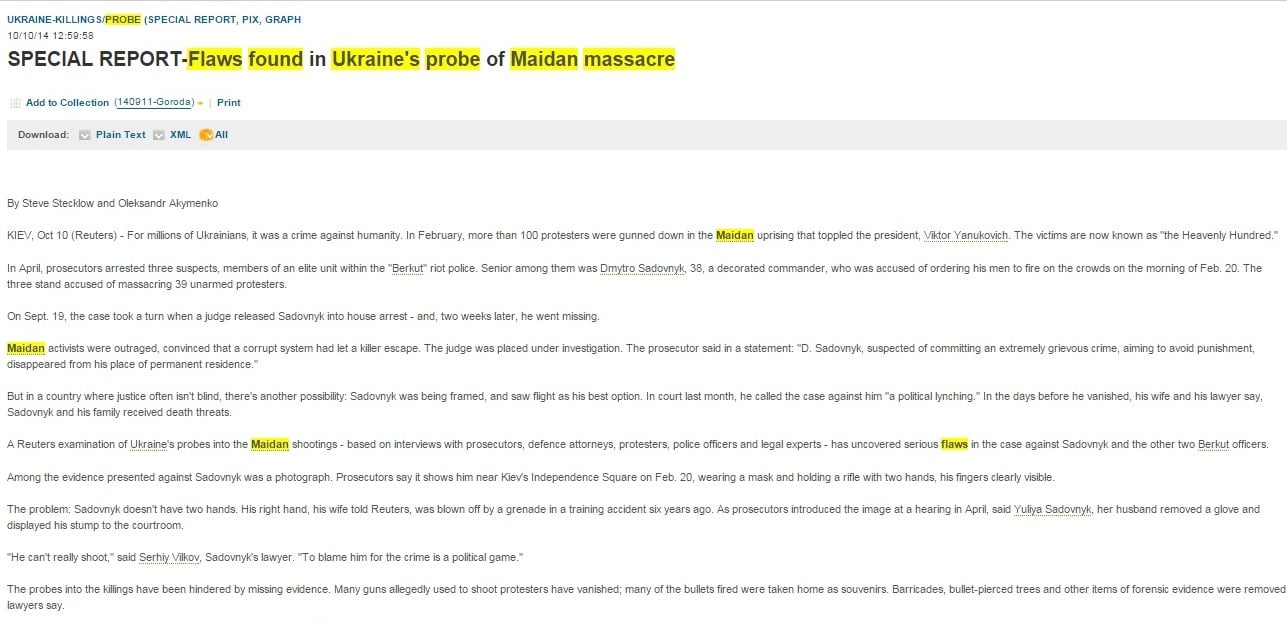 But the main thing is that the matter of the article is not about "who is guilty". The article "Special Report: Flaws found in Ukraine's probe of Maidan massacre" refers to Berkut member Dmitry Sadovnik, who is suspected of involvement in the people murders on Maydan in February 2014. Journalists write about the features and problems of Sadovnik case investigation. That's just the article does not draw any conclusions about who is to blame for the shootings. And there is also no information about the alleged opposition snipers.
Also in the article there is no mention, no comments from Catherine Ashton, Tristanea Tsitelashvili, Yuriy Lutsenko and Gennady Moskal, to which ukraina.ru refers.