On March 31st, 2014 Russian newspaper "Komsomolskaya Pravda" reported that the Ukrainian organisation "Right Sector" plans to destroy the monument to actor Leonid Bykov.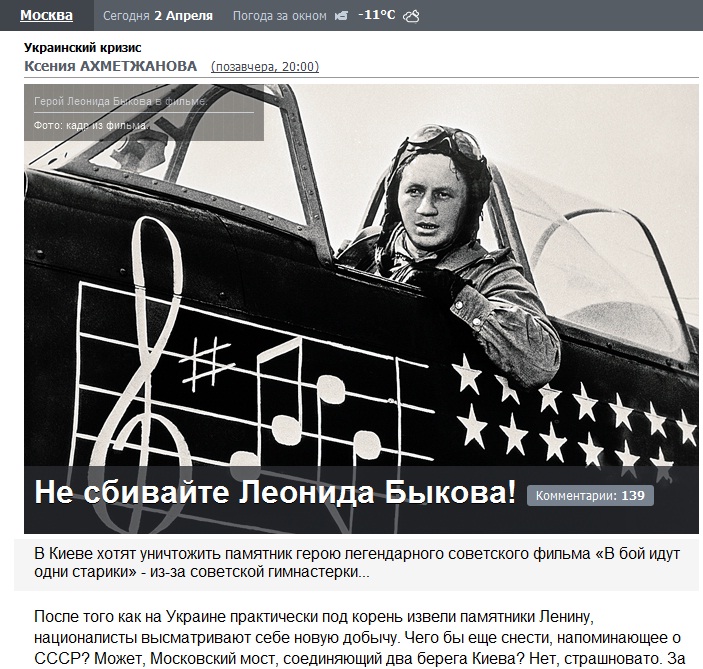 The newspaper has not provided any actual evidence of this statement. According to the author indirect evidence is only that "Right Sector" fights against "any presence of Moscow" in Ukraine – supposedly, it even created a "black list" of things that should be subject to utter annihilation. "Radicals themselves on the sidelines boast that everything which contains Soviet symbols should be destroyed" – stated the article.
Next day in an interview to web portal Vgorode the "Right Sector" spokesman Artem Skoropadskyi denied the assertions of "Komsomolskaya Pravda".

"The "Right Sector" has no plans to demolish the monument to military pilots and Leonid Bykov. We oppose such personalities as Lenin and Kosior – people whose actions led to the deaths of Ukrainians"- said Skoropadskyi.