June 4, the information about an influx of several thousands of Ukrainian refugees to Rostov Oblast of Russian Federation was spread in Russian mass media. This all started with the post on the social network page of Pavel Astakhov, Children's Ombudsman under the President of Russian Federation. On June 4 he informed in his Instagram that "more than 7,000 Ukrainians had arrived to the oblast during last twenty-four hours".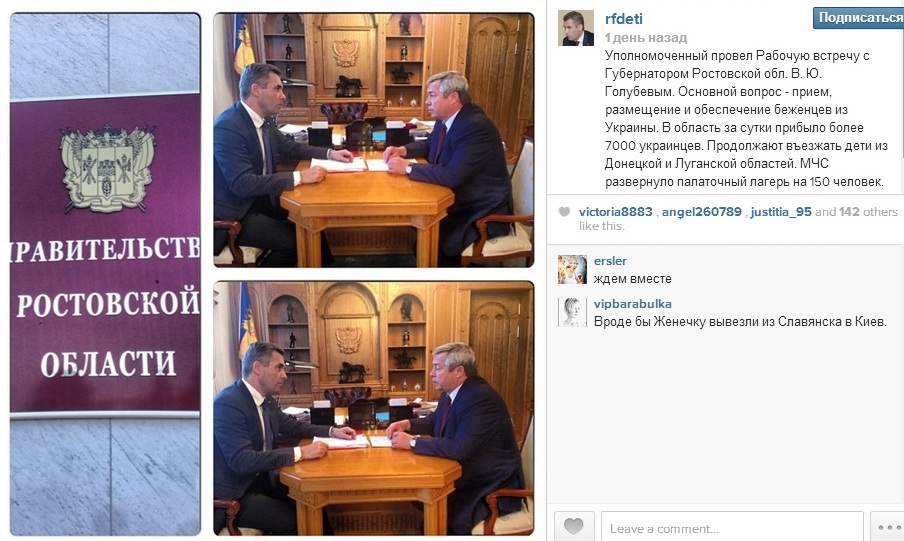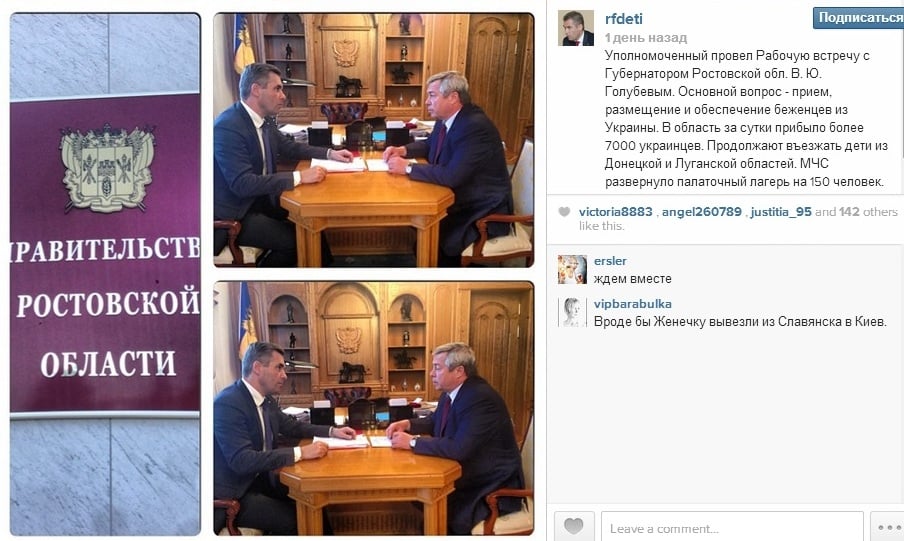 After that, June 5, the same Children's Ombudsman Pavel Astakhov reported that "8386 citizens of Ukraine had entered Rostov Oblast from the territory of Ukraine".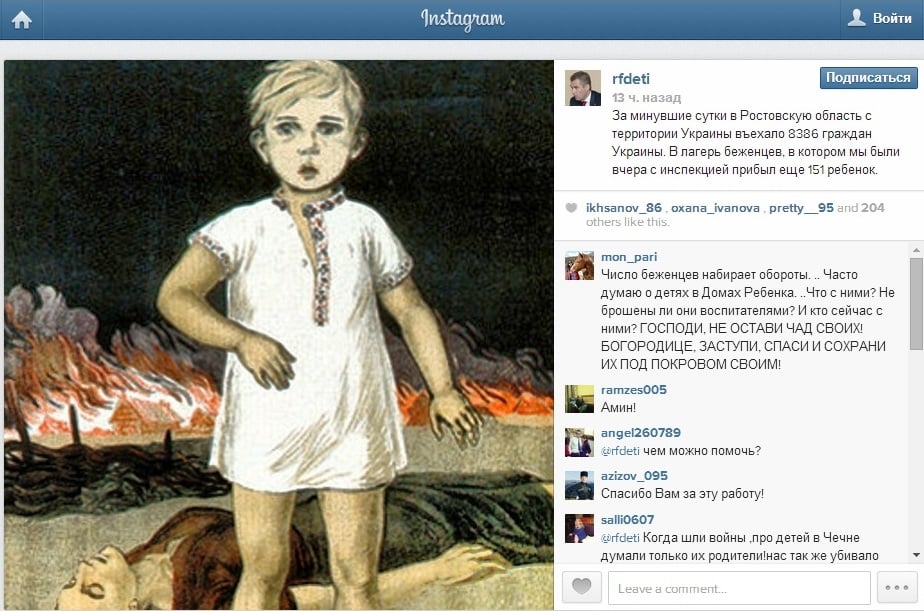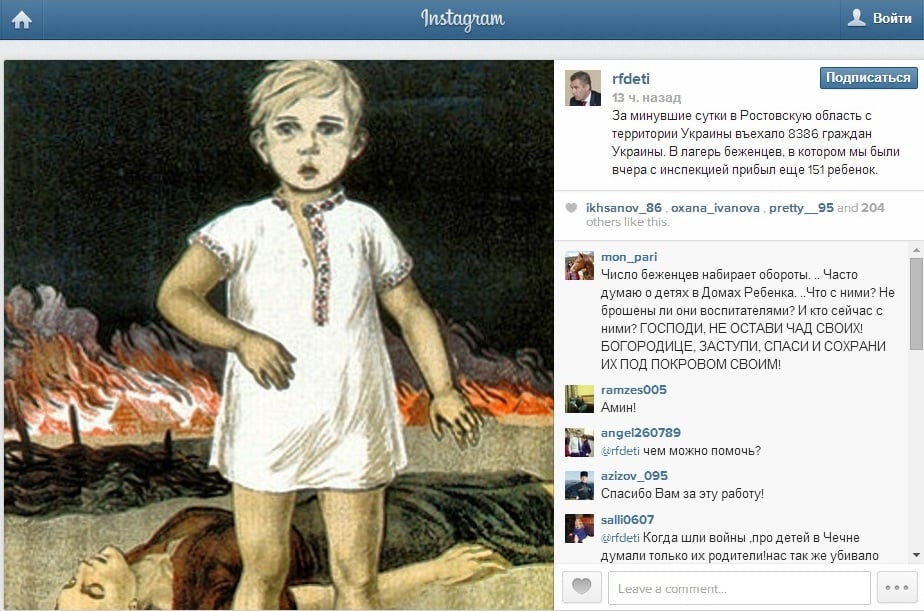 On June 4 journalists of a great number of mass media started already to report about 7 thousand refugees, instead of 7 thousand Ukrainians that had entered the oblast. Then, on June 5, the distorted information about 8 thousand new refugees was spread in mass media.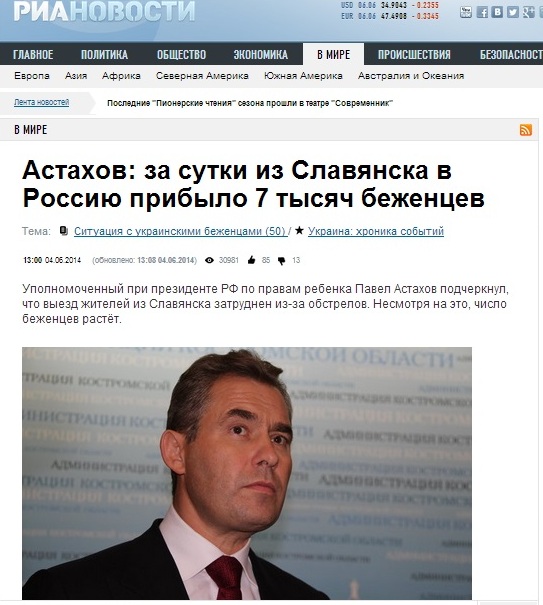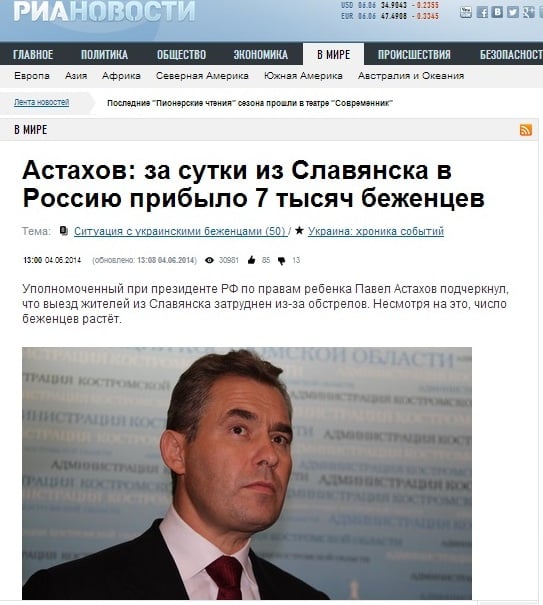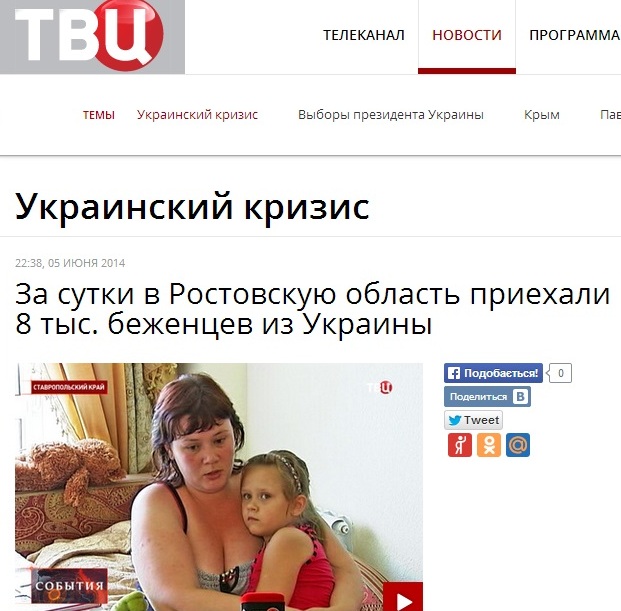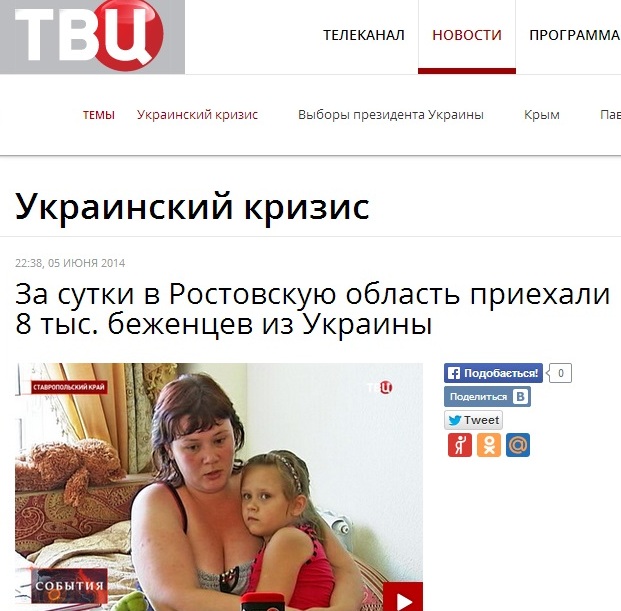 State Border Guard Service of Ukraine refuted the information about refugees. It adduces the following figures: on June 3 11417 Ukrainians crossed the border and entered Russia, on June 2 – 11151 Ukrainians, and on the eve of the week-end, on May 30, – 15380 Ukrainians. This is a usual migration. In other words, 11 thousand is more than 8 thousand that Astakhov reported about. But State Border Guard Service claims that "this year we can observe a substantial decrease of number of Ukrainians leaving for Russia in May".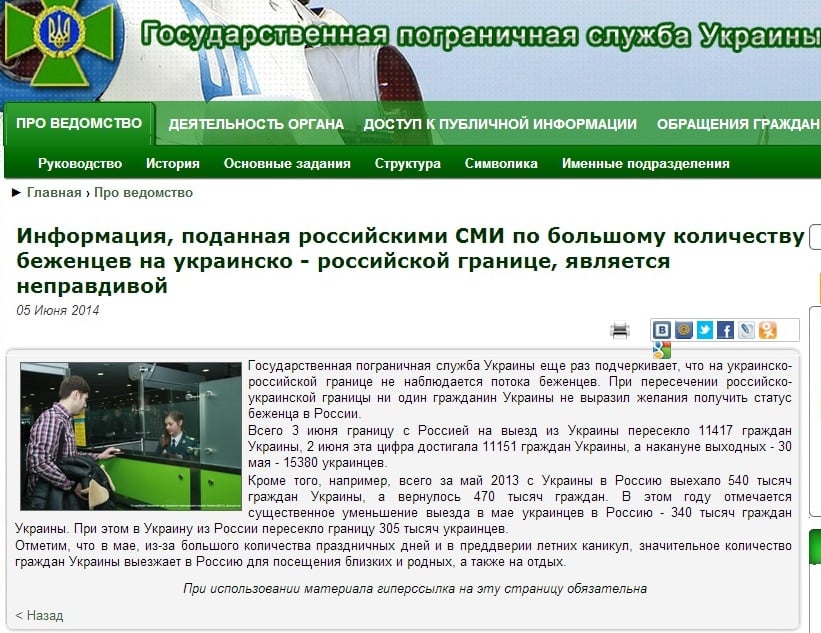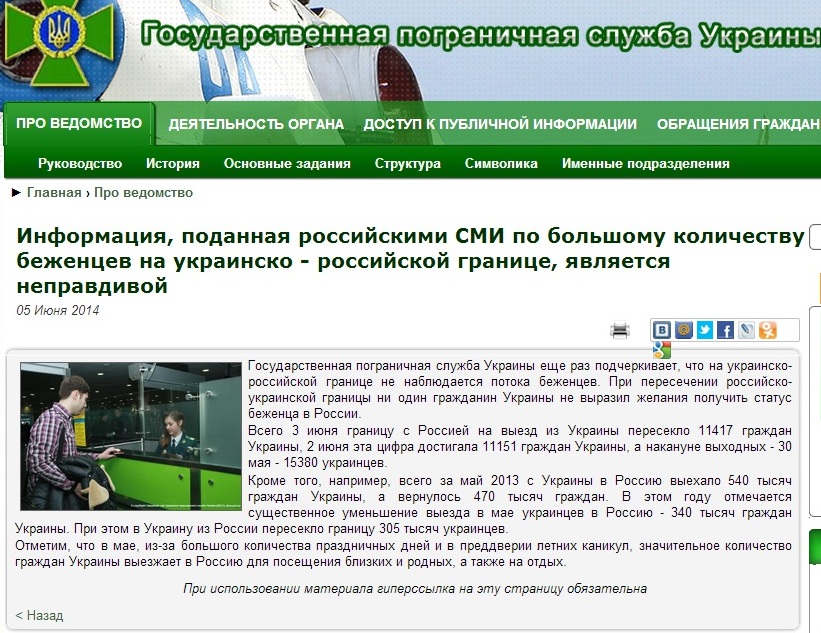 Besides, on June 5, the authorities of Rostov Oblast did not confirm to journalists of web-site Lenta.ru the information about 8 thousand refugees from Ukraine having arrived to the region during last twenty-four hours.
Aleksandr Titov, Press Secretary of Vice-Governor of Rostov Oblast Vadim Artiomov, shed light upon the situation concerning refugees: "During the last twenty-four hours 8.3 thousands Ukrainians crossed the border, however this does not mean that all of them are refugees, – he said. – People, who entered our oblast, could go to their relatives, on vacations or to the other regions of Russia". Titov also added that as of June 5 Ukrainians filed only 7 petitions for declaration of the refugee status and 5 petitions for providing temporary refuge to the office of Management Department of the Federal Migration Service in Rostov Oblast.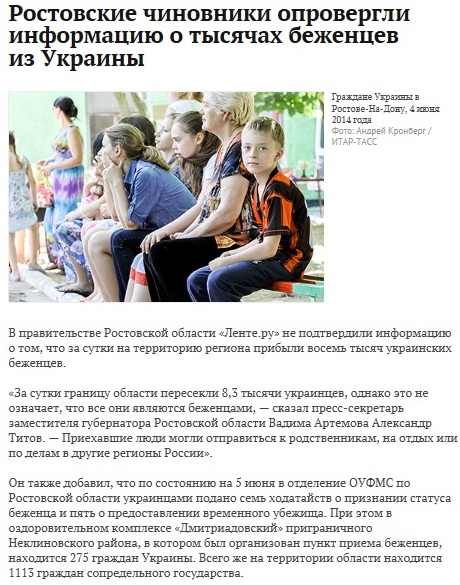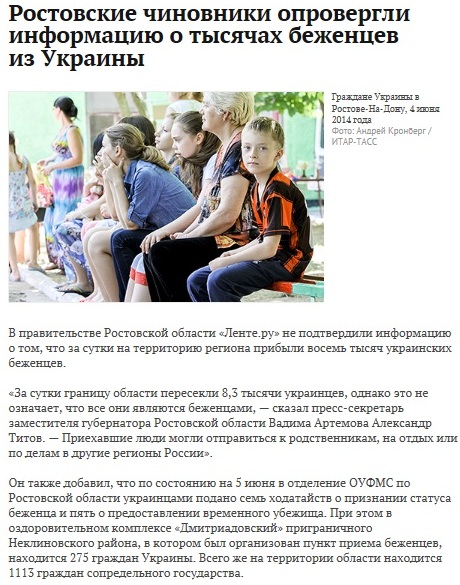 Also, on June 5, the information about the number of accommodated refugees appeared on the official site of the Rostov government. "As of the morning of June 5, 437 Ukrainians were accommodated in the municipal institutions of the region. This number includes 239 people (among them 226 children, including 5 invalids), who were settled in 6 stationary posts of temporary lodging. 275 people from the cities of Sloviansk and Luhansk, including 161 child, were accommodated in children's health center "Dmitriadovskiy" in Neklinovskiy region of Rostov Oblast", informs donland.ru.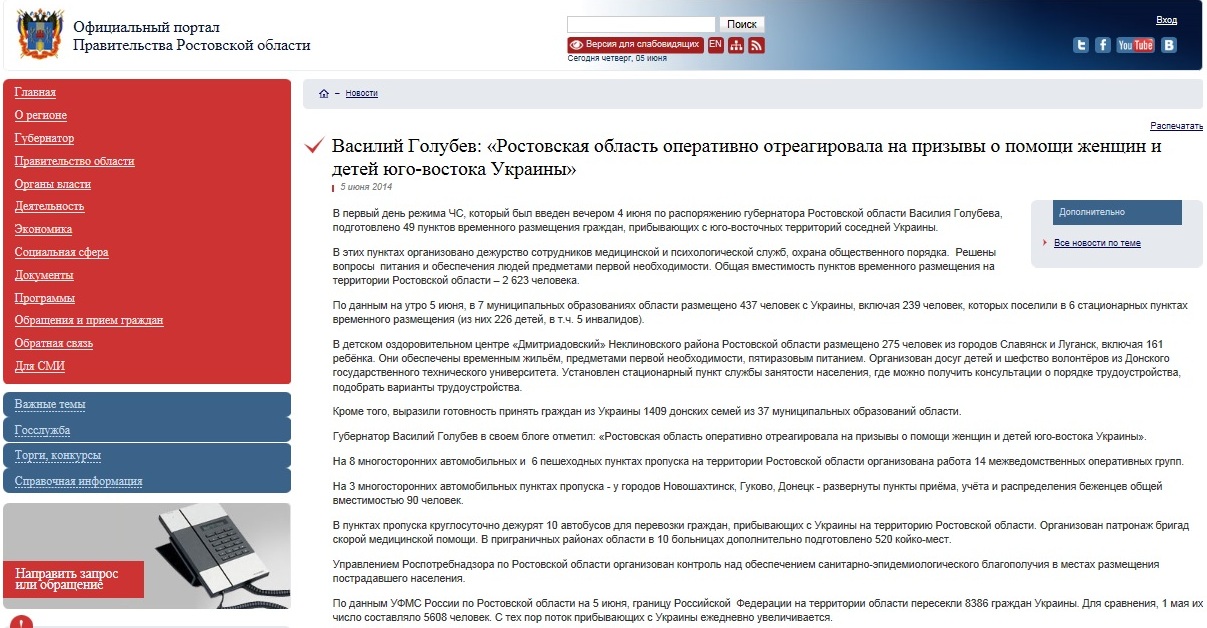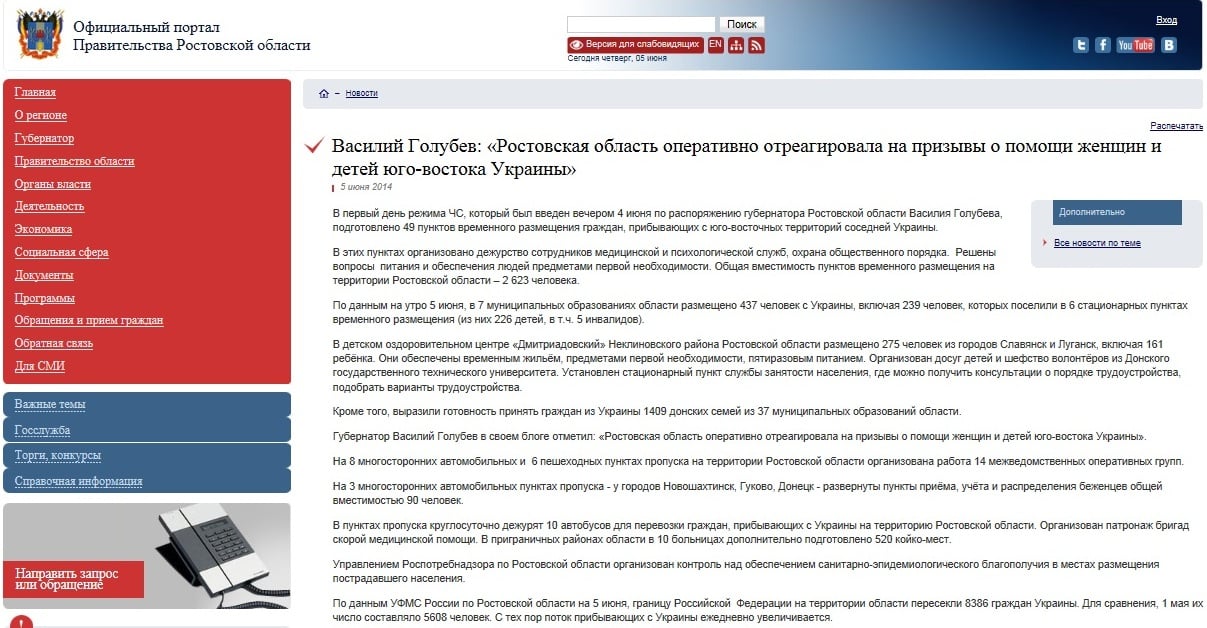 Judging from official figures (437 + 275), it appears that the authorities of Rostov Oblast officially confirm 712 refugees on the territory of the oblast. And speaking about the whole number, according to the information of Lenta.ru, there are 1113 Ukrainian citizens in Rostov Oblast.