On August 21 Russia's official news site Vesti published a story claiming that Ukrainian military had fired on OSCE monitors who were carrying out their mission mandate near the town of Novooleksandrivka in Luhansk oblast.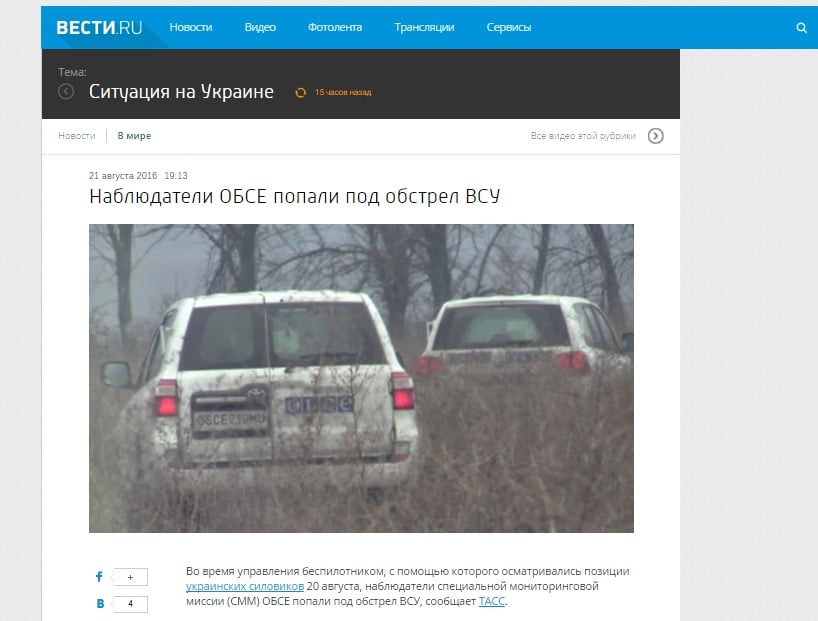 Vesti's source for this story was the Russian state agency TASS, which wrote that on August 20, OSCE Special Monitoring Mission (SMM) personnel were using drones in the Ukrainian controlled Novooleksandrivka area when gunfire suddenly erupted nearby, forcing them to abandon their mission.
The TASS version of the story does not in any way claim that the Ukrainian forces had fired on the OSCE team, the Vesti version however, without providing any proof or evidence, unequivocally states that the fire came from Ukraine's military.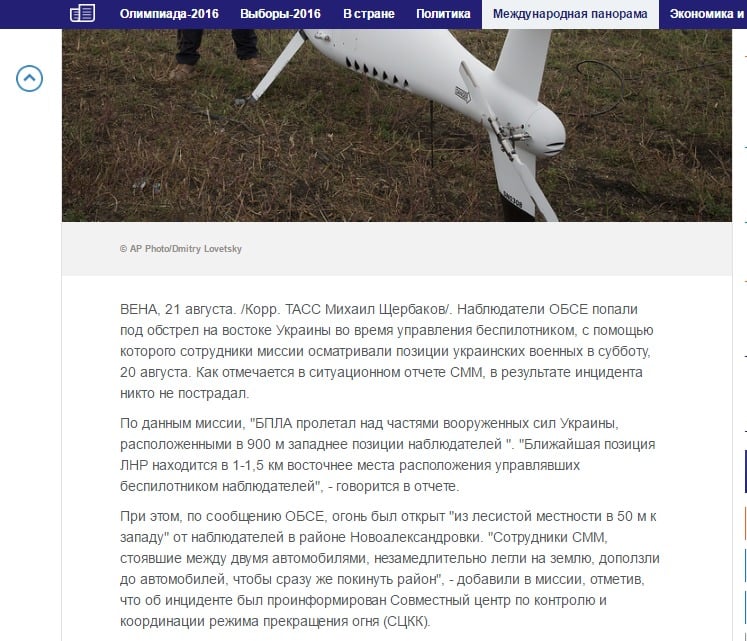 TASS's source for the story is an OSCE SMM report from August 21 describing the incident: "SMM was landing an unmanned aerial vehicle (UAV) in Novooleksandrivka (65km west of Luhansk) it heard at least five bursts of small-arms fire (possibly AK), from a wooded area approximately 50m to the west.….The UAV had flown over the nearest known Ukrainian Armed Forces position located approximately 900m west of the SMM's position. The nearest known "LPR" positions are located approximately 1-1.5km east."
Nowhere in the OSCE report do the monitors suggest that the gunfire came from the Ukrainian armed forces.