There was at least one Russian citizen taking part in the storming of Mykolaiv regional state administration on April 7: Mariia Koleda, 22 years old citizen of Moscow and a member of «Rossiia Molodaia» organization. She is responsible for arranging mass protests and mob scenes, often of radical nature.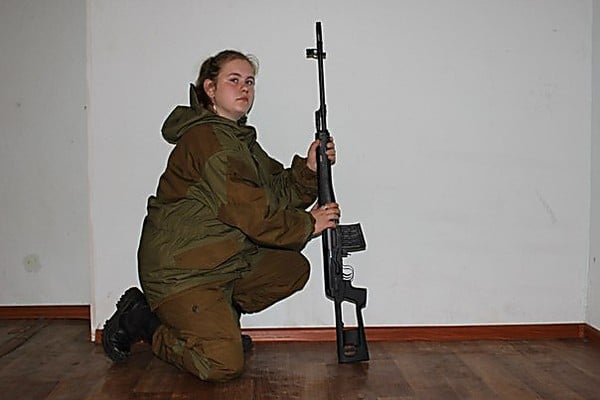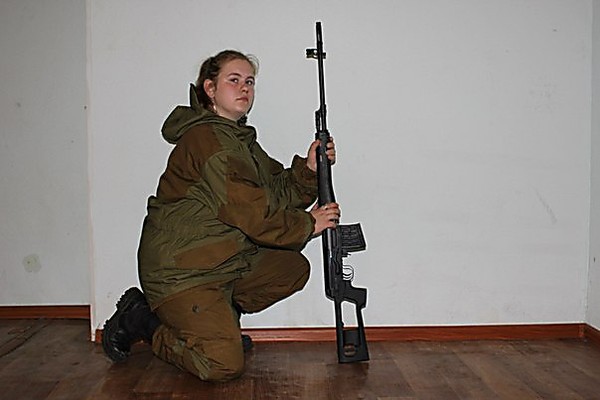 Koleda does not conceal her taking part in the events in Mykolaiv. On her Vkontakte page, one can see her status of supporting pro-Russian activists.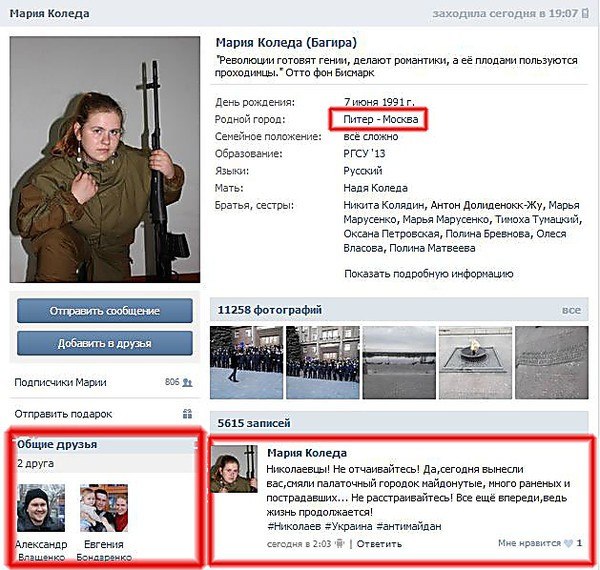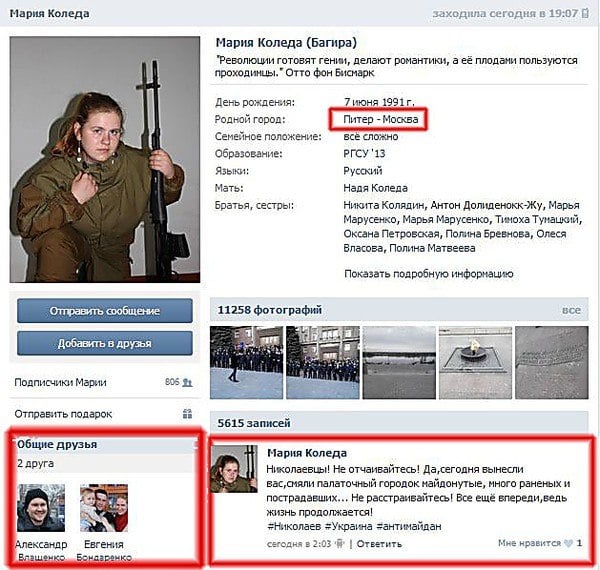 Among her social network friends are Yevgeniia Bondarenko the head of Mykolaiv branch of the «Russkii Blok» party, a former member of the city council and Anton Polovenko, one of the head organisers of pro-Russian protests in Mykolaivv and tent camp with Russian banners near the monument to Heroes-liberators, who was caught in bribery scandal.
In addition, Koleda is a friend of Tatiana Chistiakova, a member of Mykolaivcity council, who belongs to the Party of Regions.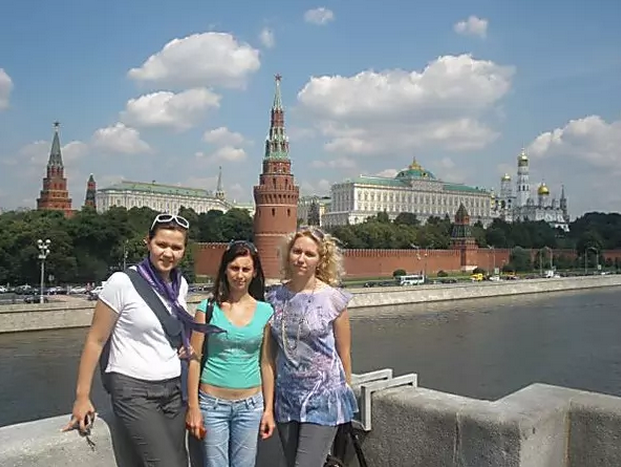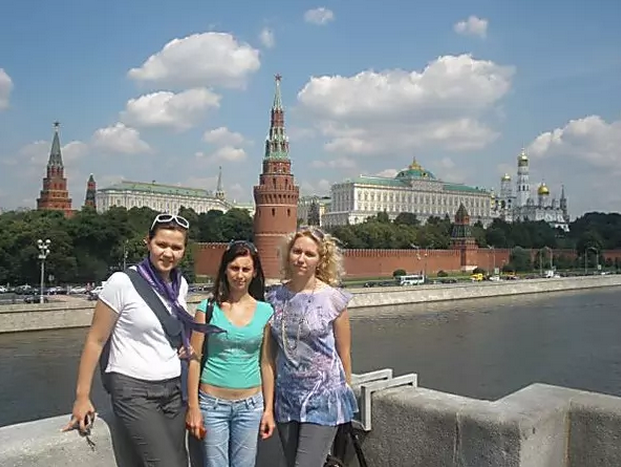 Besides, it happens that she is a Russian spy who was detained by the Security Service of Ukraine (S.S.U.), with their official site reporting this.  She is suspected of sabotage activity on the territory of Ukraine.
She arrived in Kherson on April 4. According to her, it was the fifth time she visited Ukraine. On April 5-6, she had meetings with the leaders and activists of pro-Russian movements of Kherson, visited regional centres of the oblast to monitor the situation.
She took direct part in the events in Mykolaiv: according to her, she was shooting a gun and managed to wound three people. After this, she escaped and retreated to Kherson Region.
In addition, she had to find out what arms the border guards between Ukraine and Crimea have at their disposal and a way of infiltrating the Ukrainian territory legally or round about the guarding points for the people who are not allowed on the territory of Ukraine by the Secutriy Servis of Ukraine.