A recent U.S. Helsinki Commission hearing entitled The Scourge of Disinformation concluded that disinformation is part of Russia's hybrid war against the United States, an instrument with which the Kremlin meddles in America's internal affairs.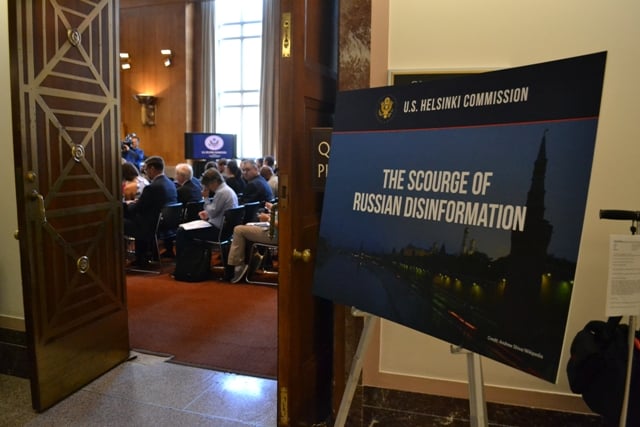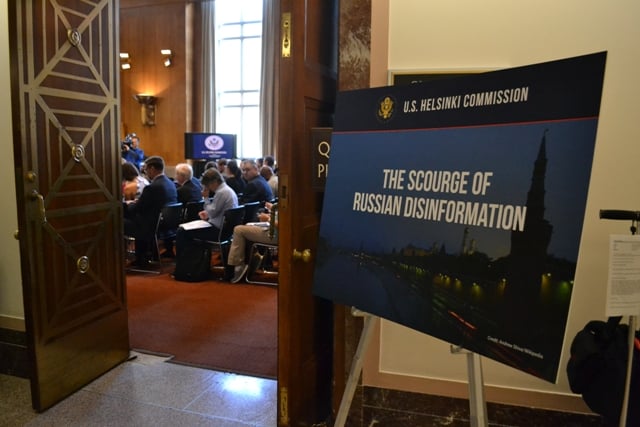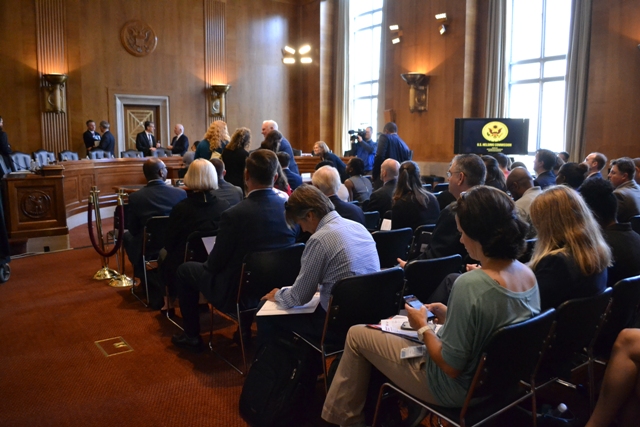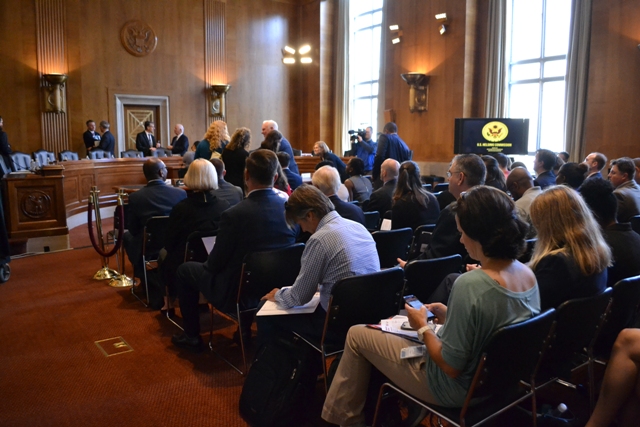 Opening the hearing, Senator Cory Gardner pointed out that Russian disinformation poses a serious threat to the liberal international order and undermines the security and human rights of people in the OSCE region. Russia's goal, he said, is "to sow fear, discord, and paralysis that undermines democratic institutions and weakens critical Western alliances such as NATO and the EU."
Hearing participants presented examples of the success of Russian propaganda and confirmed Russian meddling in the 2016 US presidential elections.
In her testimony, Fianna Strategies CEO Molly McKew described how fake stories and disinformation on Facebook were used to organize anti-immigrant protests in the US, how disinformation had been successfully used in Germany and the Middle East and how historical narratives had been manipulated and hijacked to sow discord between Ukraine and Poland.
McKew, an expert on information warfare and Russian disinformation policies, whose company advises governments and political parties on foreign policy and strategic communication said Russia's information warfare is aimed to erode political will in the West, to sow doubt and division, discord and chaos, in order to spark political unrest, and make us question the validity of our systems and institutions.
All hearing participants agreed that the best way to confront Russian disinformation is  to challenge the scourge on several fronts:
provide objective, independent and professional news;
the US government should join forces in the fight against propaganda;
cooperation with EU and NATO allies, especially Estonia, Lithuania, Ukraine, in order to study and share knowledge and experience;
the creation of separate forces that will engage in defensive and reciprocal operations;
protect privacy, provide data protection for Americans on the Internet;
consider limiting propaganda on social media;
increase the media literacy of the population;
create more quality English-language resources that will not be based on Russian content.
John Lansing, acting Director of the Broadcasting Board of Governors, an agency that oversees the work of Voice of America and Radio Free Europe/Radio Liberty said the US should not resemble Russia in the battle against disinformation.
"In essence the Russian strategy is to destroy the very idea of an objective, verifiable set of facts.  In their world the death of facts is the first step towards creating the alternative reality that helps them gain and keep authority with no accountability.  If everything is a lie, then the biggest liar wins." Lansing said.
According to polls most Americans consider themselves immune to propaganda and don't think disinformation is a serious problem that affects them or their country.