On October 9, the Russian Federation's Embassy in Great Britain posted a fake photo on its official Twitter page of a group of British World War II veterans. It used the photo to illustrate a story about an alleged gathering of Allied war veterans in Russian-occupied Crimea on October 6.
The image was clearly used to exaggerate participation by British veterans at the gathering. In fact, only three came to Sevastopol.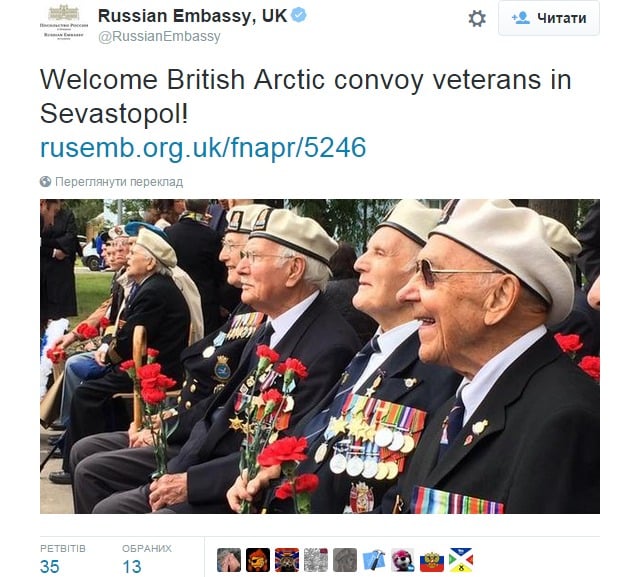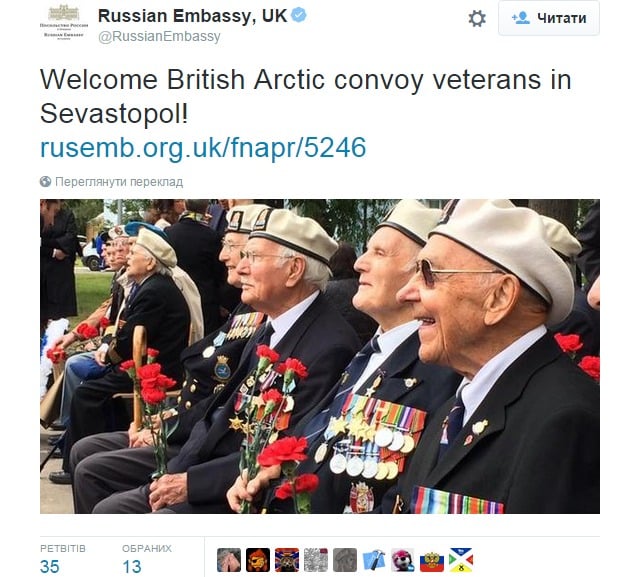 The photo that the embassy misused of the veterans was actually taken in St. Petersburg in September 2014.