A video used by Kremlin media as "evidence" of a "incursion of a Ukrainian sabotage and reconnaissance group" shows not Ukrainian military equipment, but an armored personnel carrier which is in the service of the Russian army.
The staged video by the Kremlin's disinformation mass media has spread on social networks as well as on propaganda sites. Talking about the "incursion of the Ukrainian sabotage group" through the "southern front of the DNR," various resources, including the Kremlin's First Channel, showed "destroyed equipment" allegedly belonging to Ukrainians. It was also claimed that two infantry fighting vehicles were destroyed and five "Ukrainian saboteurs" killed.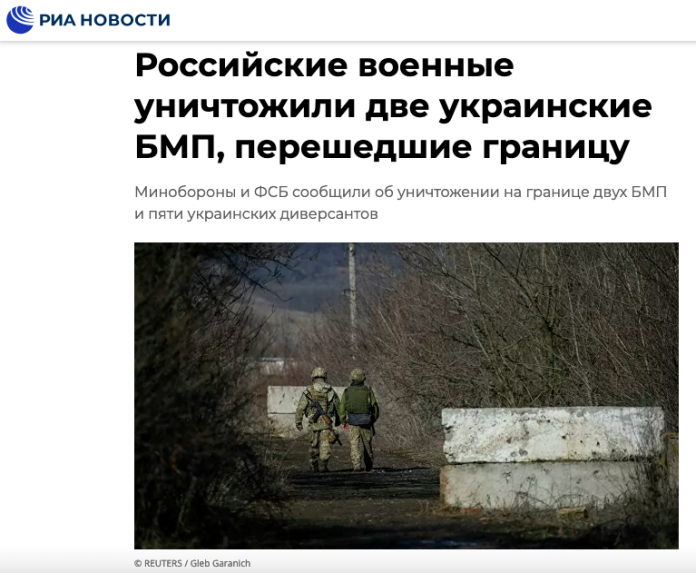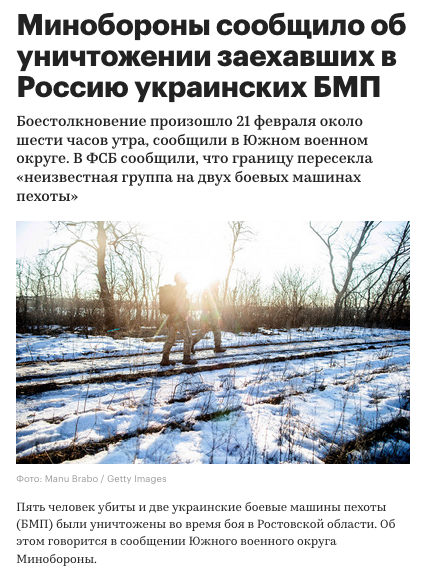 "This is the armored personnel carrier which the Ukrainian sabotage and reconnaissance group moved around in. It was stopped by a shot from a grenade launcher. The APC caught on fire. The Ukrainian saboteurs returned fire; the ground was covered with shell casings and human remains," said a First Channel woman announcer.
StopFake has already pointed out how obviously staged is the video illustrating the story of the "incursion of the Ukrainian sabotage and reconnaissance group" into Rostov oblast. These are not the first such video fakes used by Russian propaganda for purposes of escalation, accusing Ukraine of a mass attack on the Donbas and on Russia. Check out the following materials: [Need the actual link here] "Fake: In the Luhansk region they wanted to blow up the railway overpass on the way of" evacuation "to Russia", "Video fake: Neutralization of" Ukrainian saboteurs "preparing a chemical attack in Gorlovka", "Fake: OSCE in Donbass ".
The Ukrainian military portal mil.in.ua, in turn, pointed out details that prove that the video with the destroyed equipment shows not a Ukrainian infantry fighting vehicle, but a Russian APC, model BTR-70. In the First Channel story, when the reporter points to the vehicle, it can be seen that firing ports and a side hatch are typical for the BTR-70. Another visually recognizable detail is the upper part of the body of the APC.
"Such modernized models have been mass produced at the Arzamas Machine-Building Plant for the Russian Army from 2006 until a few years ago," mil.in.ua writes.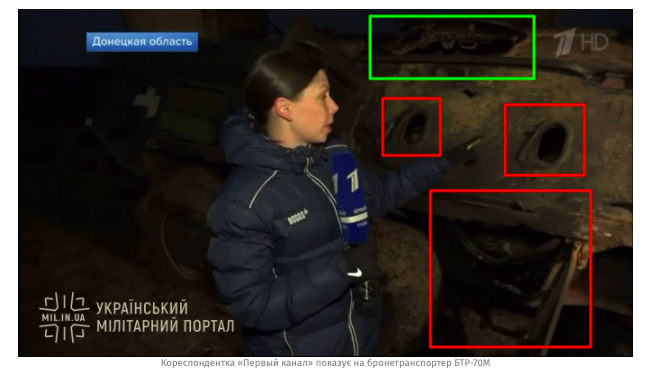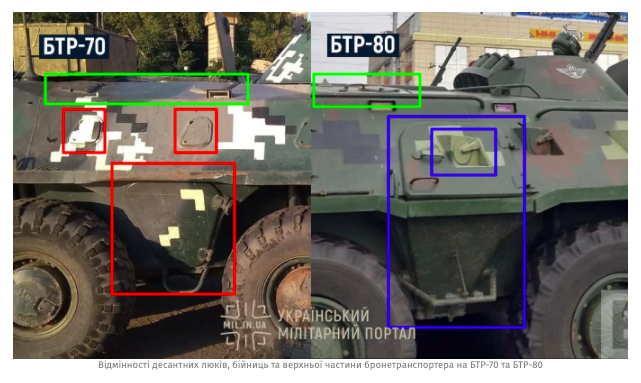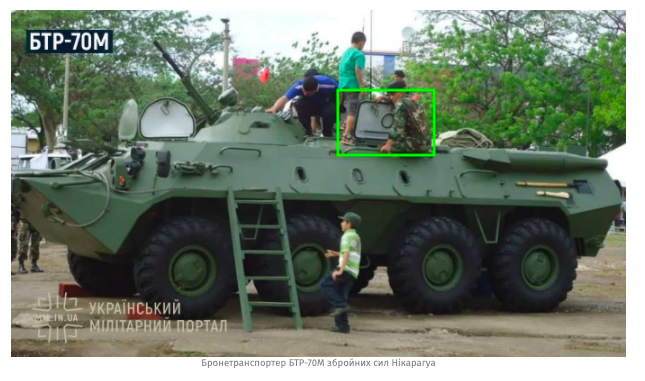 The press service of the Combined Forces Operation of Ukraine also said that the First Channel story about a Ukrainian sabotage and reconnaissance group operating on the border with Russia's Rostov oblast is a complete fabrication.
"Ukraine's armed forces did not attack Donetsk and Luhansk, did not send saboteurs and APCs across the border, did not fire on Russian territory or the Russian border post. All these are products of the Russian fakes factory," said Pavlo Kovalchuk, the head of the press service of the Combined Forces Operation of Ukraine.
Nor did Ukraine's Armed Forces suffer the losses claimed by Kremlin resources.