The new textbook for Russian grade 9 students, reprinted by Russian publishing house "Prosveshenie" (English: Enlightenment) upon instruction of Russian president Vladimir Putin, contains this information: one of the first decisions of the new Ukrainian government after Viktor Yanukovych's escape was deprivation of Russian language's status; this was the reason for Crimean authorities' decision to split from Ukraine.
"Towards the end of 2013, beginning of the year 2014, the situation in Ukraine became strained. In February of 2014 the country's legitimate president V.F. Yanukovych was overthrown, and power came to the opposition. One of their first decisions was the abolishment of Russian language's status, and the prohibition of its usage on level with Ukrainian [language]. Supreme Soviet of the Autonomous Republic of Crimea, which was part of Ukraine, refused to obey the Kiev government," states the textbook.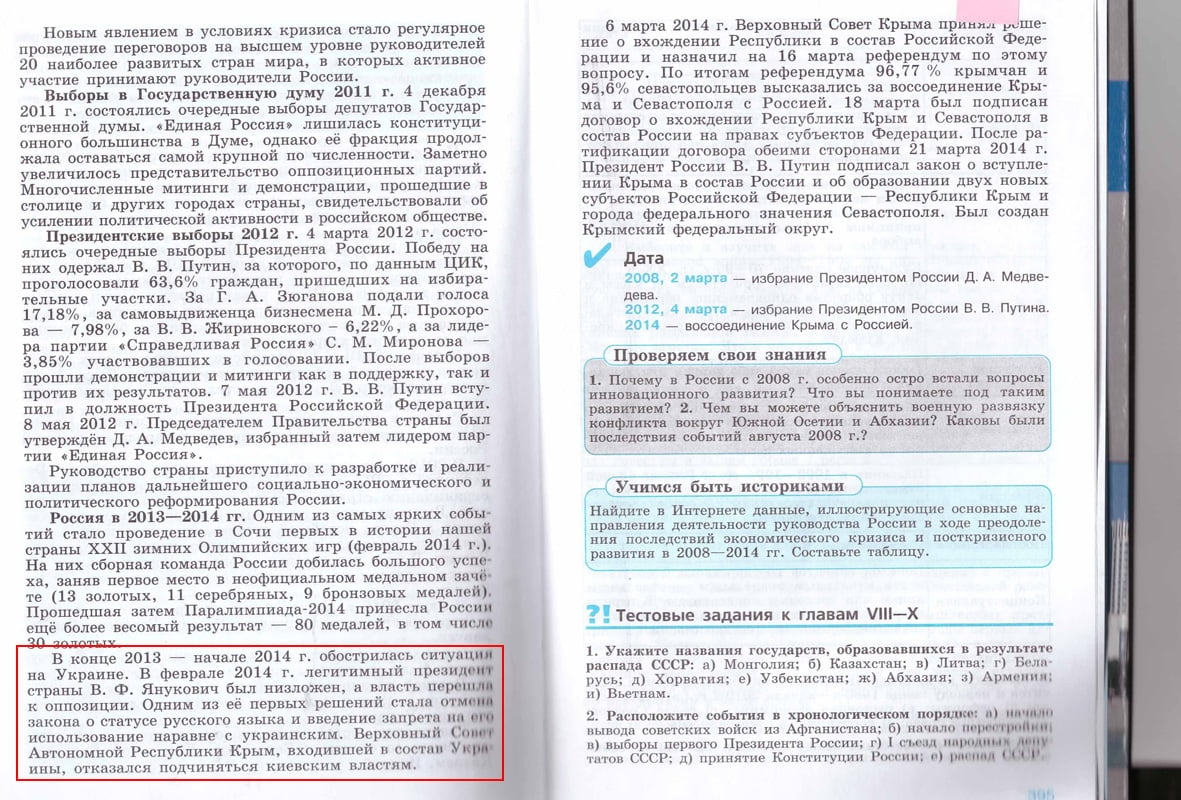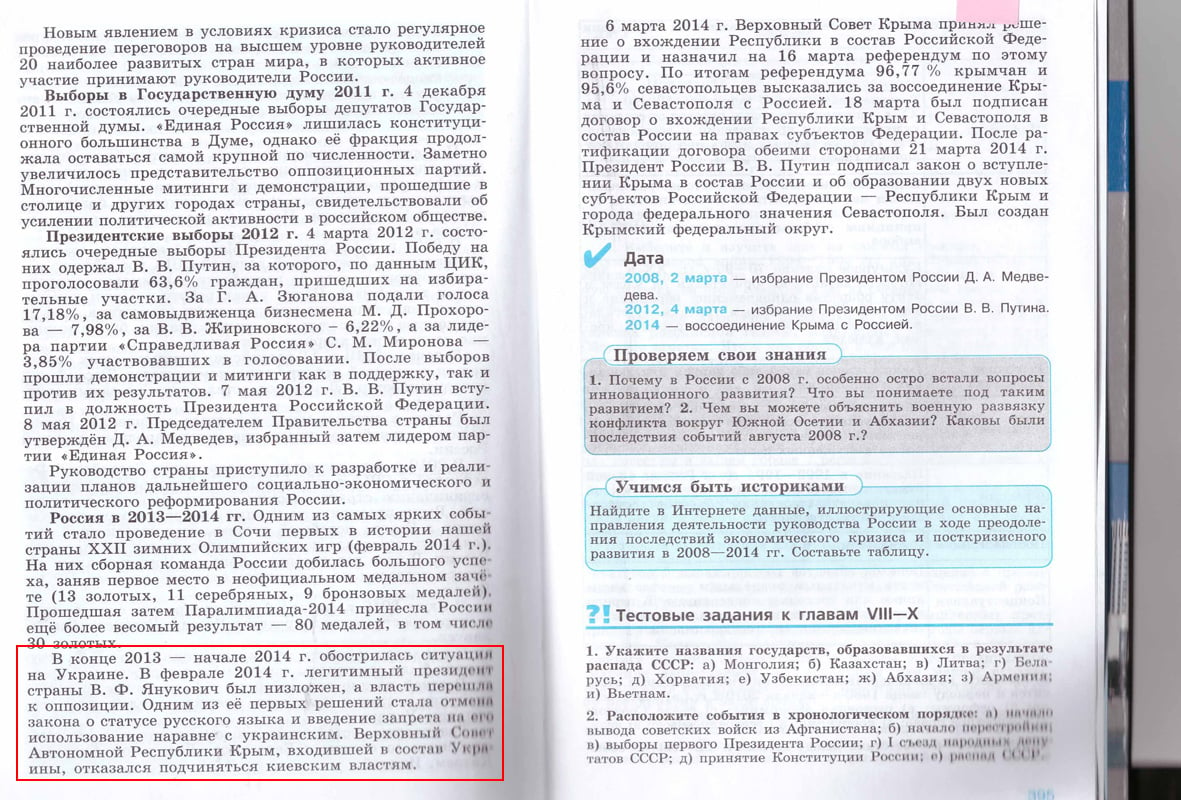 This is false. On February 23, the day of Yanukovych's escape, the Supreme Council of Ukraine did in fact vote in favour of the abolishment of the so-called Kivalov-Kolesnichenko Law of 2012; it regulates the usage of languages in Ukraine. In its time, the acceptance of this law caused mass protests in Ukraine, due to its imbalance and obvious infringement of Ukrainian-language rights in some regions.
However, on March 4 the chairman of the Supreme Council, Oleksandr Turchynov, refused to sign the abolishment of this law; therefore the decision of the Council was never enforced. The language law is in place to this day, and Russian language has the status of "regional language" in a number of Ukrainian regions.