The Russian Federation Commitee reported an alleged fighter of «Dnipro» battalion Sergei Litvinov, who admitted genocide in South-east Ukraine to have been arrested and sent to Moscow for «mental examination».
However, Anton Gerashchenko, councillor of the Minister of Internal Affairs Arsen Avakov has refuted the existence  of such fighter in «Dnipro» battalion.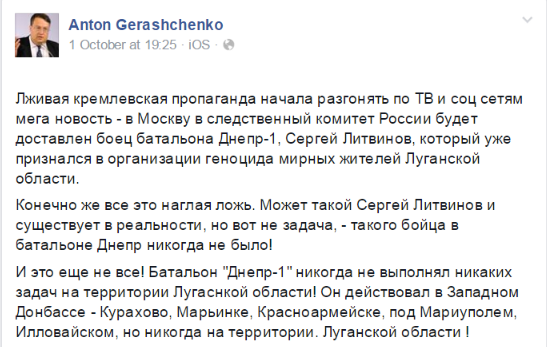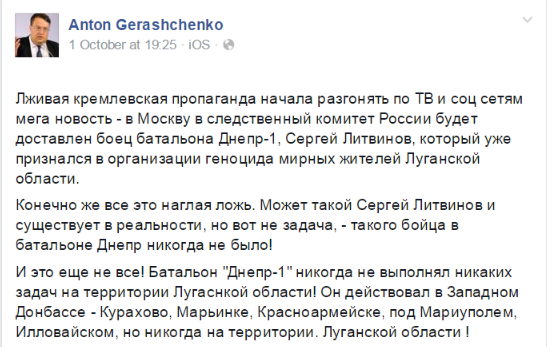 We also contacted the commander of «Dnipro» battalion, Iurii Bereza. In his commentary for StopFake he said a man with such name had never been a part of «Dnipro» battalion. Besides Bereza confirmed the battalion had not taken part in the fights in Lugansk Oblast.