Russian website "Komsomolskaya Pravda" published (reference to website copy) an alleged evidence with a reference to a blog (reference to website copy) of the LiveJournal user – a girl under the nickname Ki Bella. She claimed that resident of Torez, Donetsk region, Ekaterina Parkhomenko didn't boast in social networks about having make-up looted from Malaysian liner.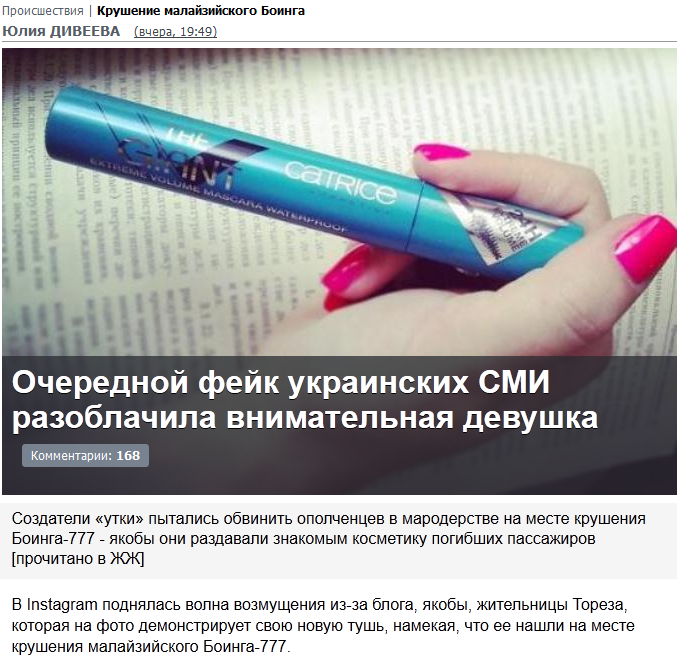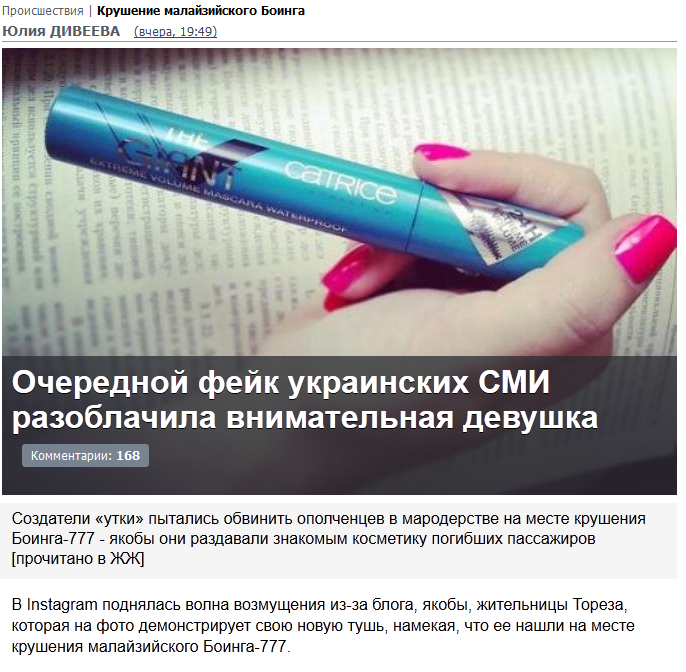 "Ukrainian media immediately spread this fake widely, not even bothering to verify whether it is true or not" – insists the Russian edition.
May we remind you that the public anger started with the following messages sent by Parkhomenko on the Istagram. Later all of the girl's accounts in social networks were deleted, only the screenshots were left: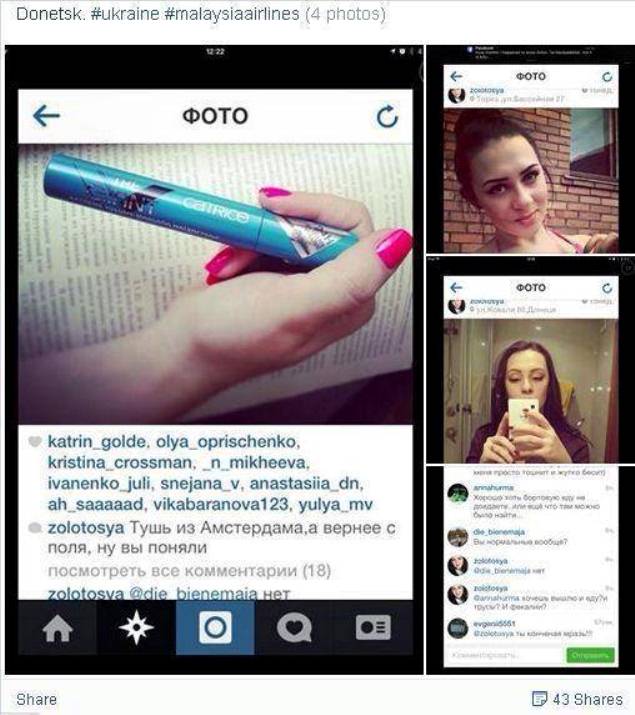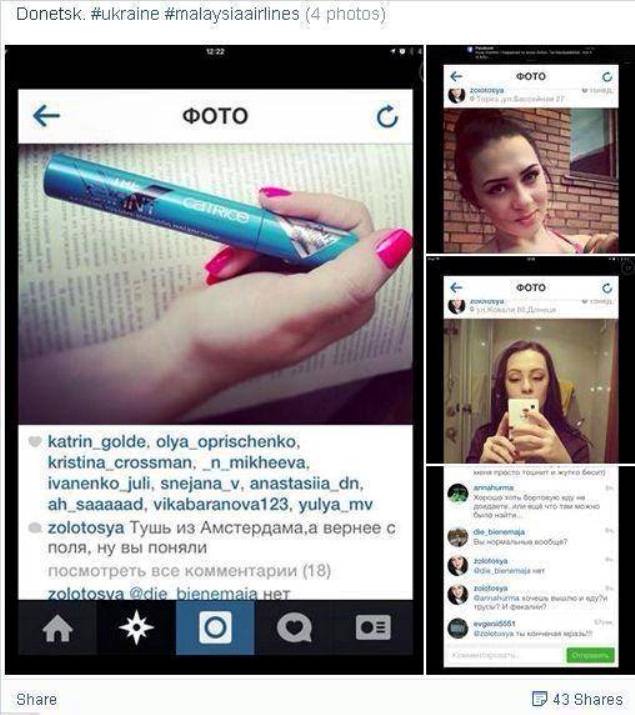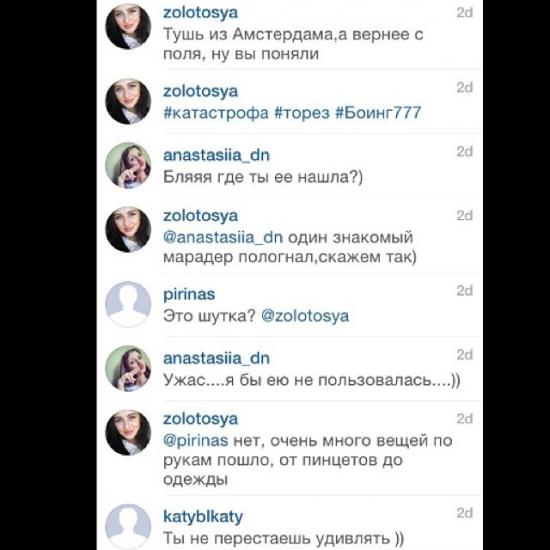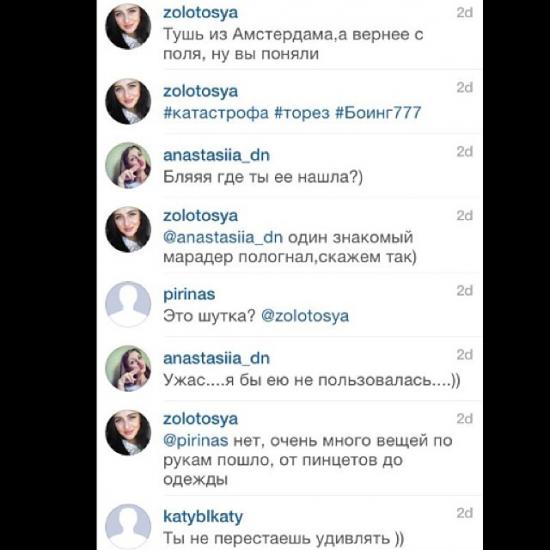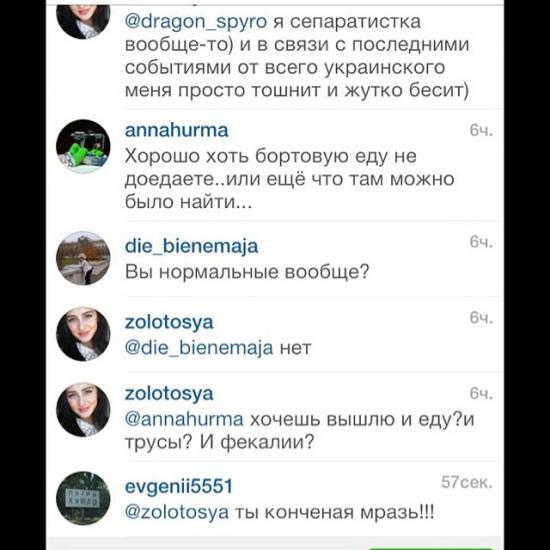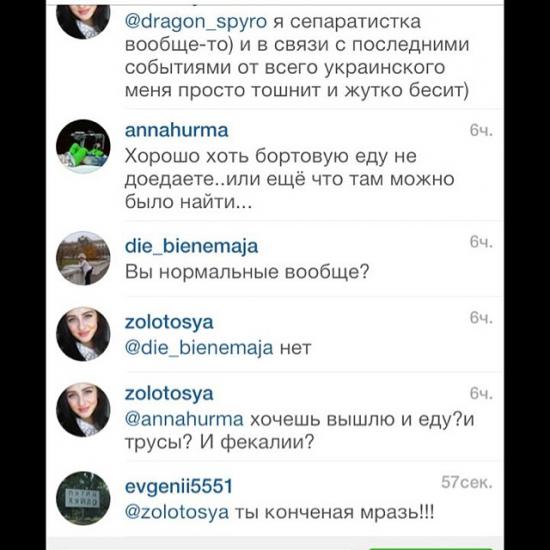 LiveJournal user Ki_Bella, followed by "Komsomolskaya Pravda" brought two arguments that allegedly prove that these reports are fable of Ukrainian propaganda.
Firstly they said, that Polish site wykop.pl also published news about it, but used very different pictures of a very different girl.
"Polish site http://www.wykop.pl/ramka/2091880/kosmetyki-ofiar-zestrzelonego-boeinga-u-separatystki-mam-maskare-z/ published totally different collage – although the make-up is the same, but the girl is quite different – but it is unimportant, isn't it? "- asks Ki_Bella.
In fact, the Polish website with a link to the website examiner.com did actually publish another collage, but the girl on it is the same. At the top of the collage the image used was taken from the Parhomenko's Twitter account not from the Instagram. This account has been deleted as well, but it was still available in Google cached pages when this news was written. Here's a screenshot of it: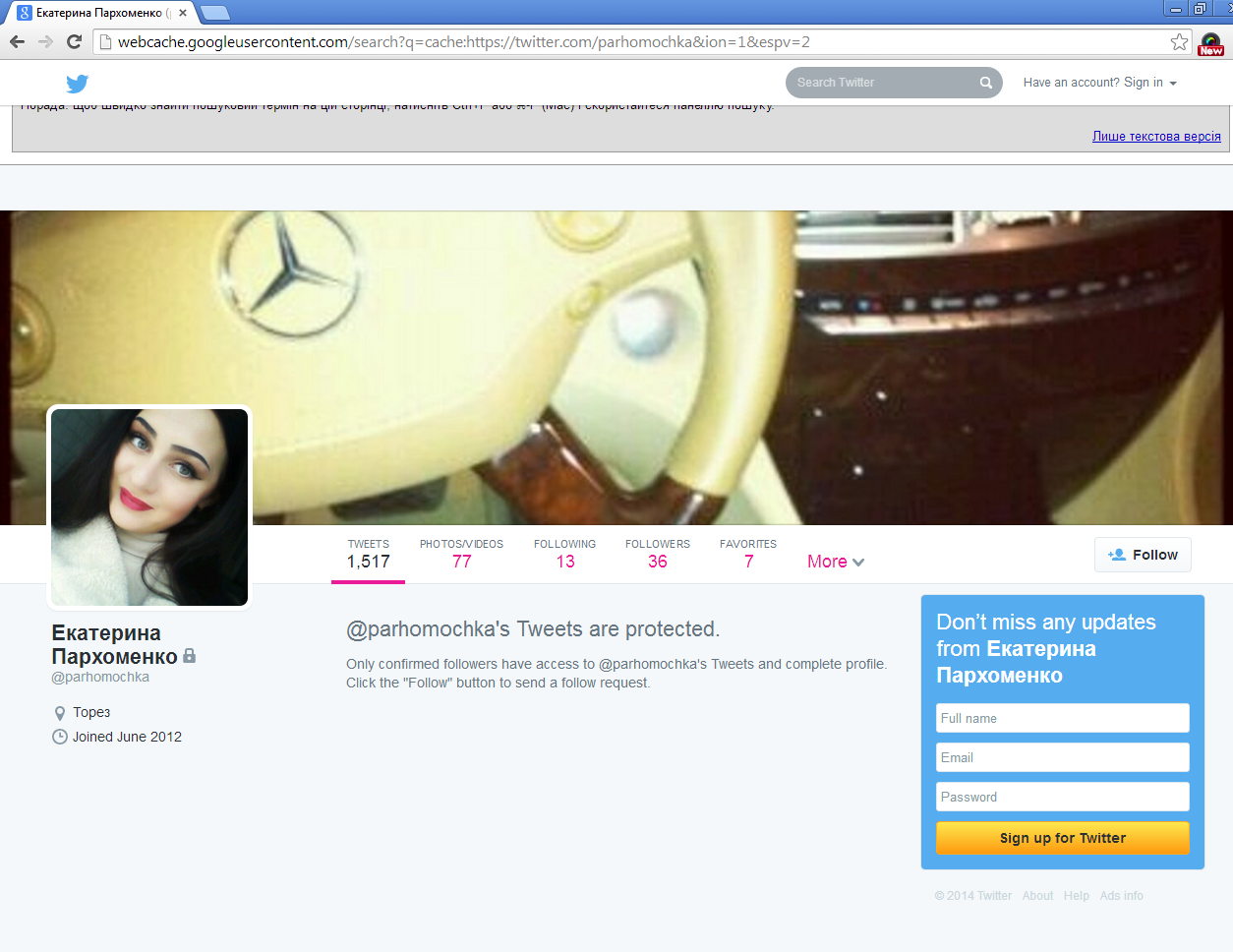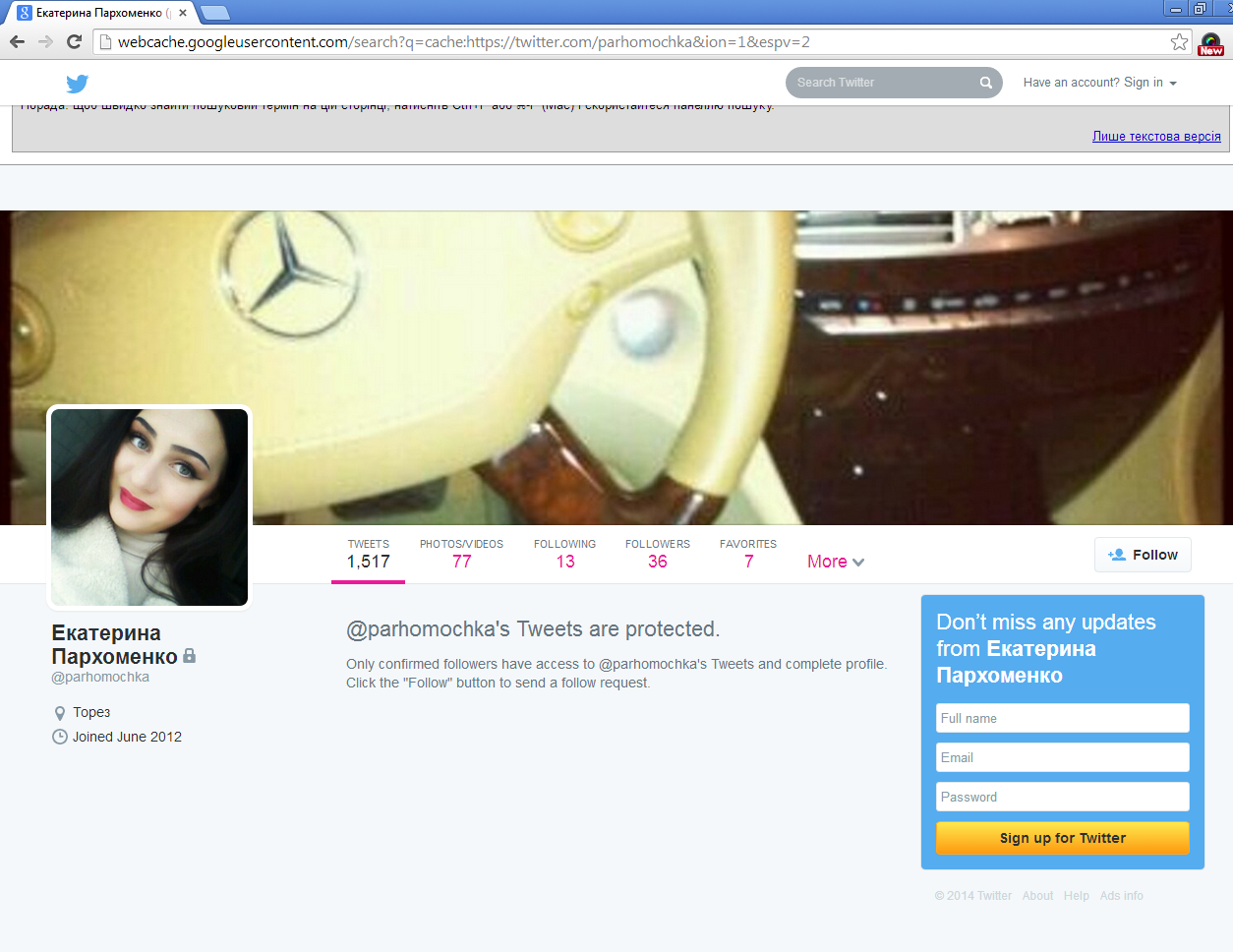 More photos of Parkhomenko, part of which were used for the collage, can be found on the service faceaxe.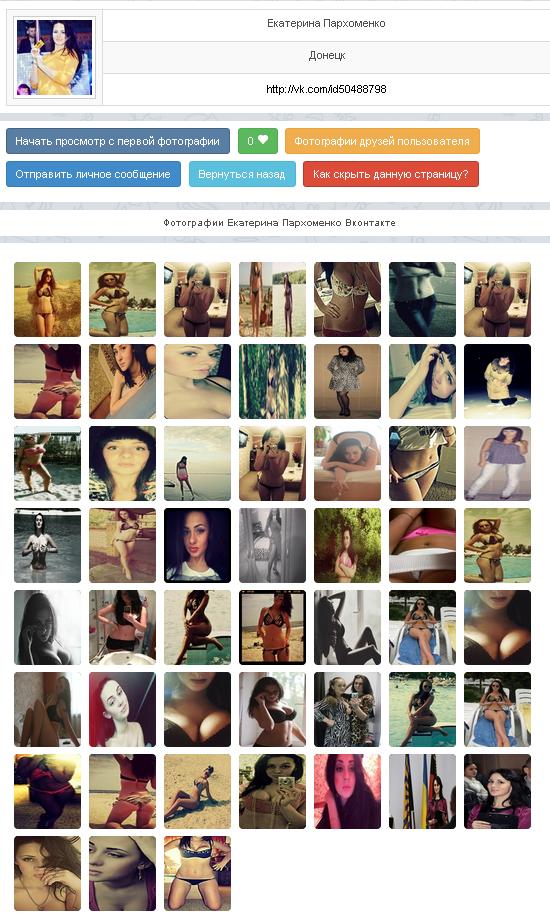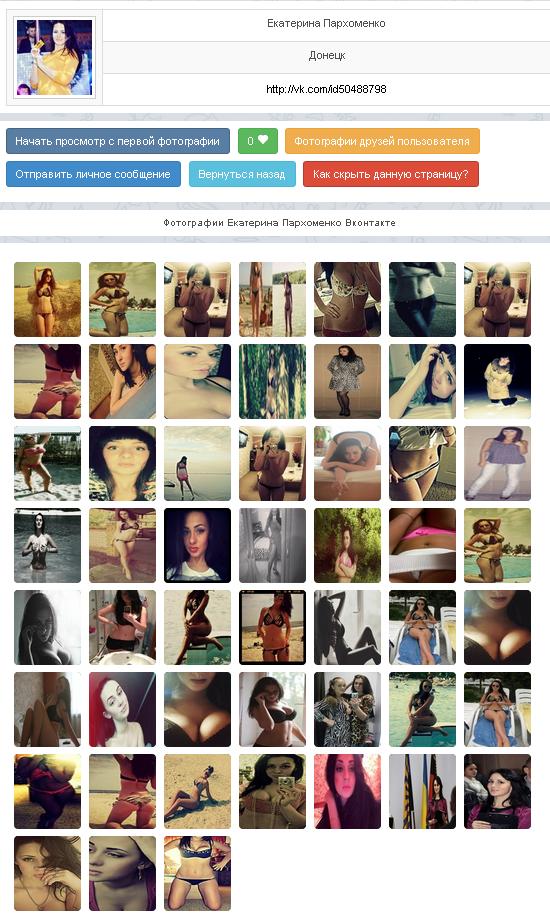 Another argument, which Ki_Bella uses, is that the make-up itself, which was shown by the girl on the photograph, "was available for sale from April 1 to May 31, 2013" (however, she gives no evidence to ascertain it). According to her, it is impossible to buy this mascara now:


This statement is not true. One can buy this mascara without any problem. For example, it is sold in Netherlands in online stores (first, second):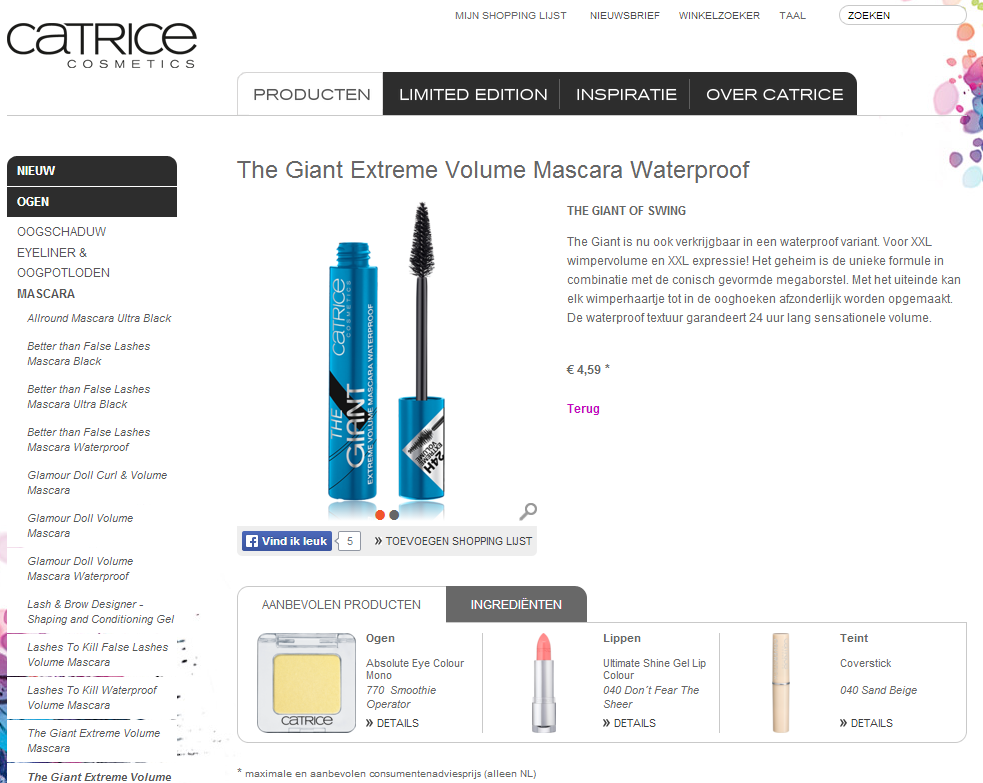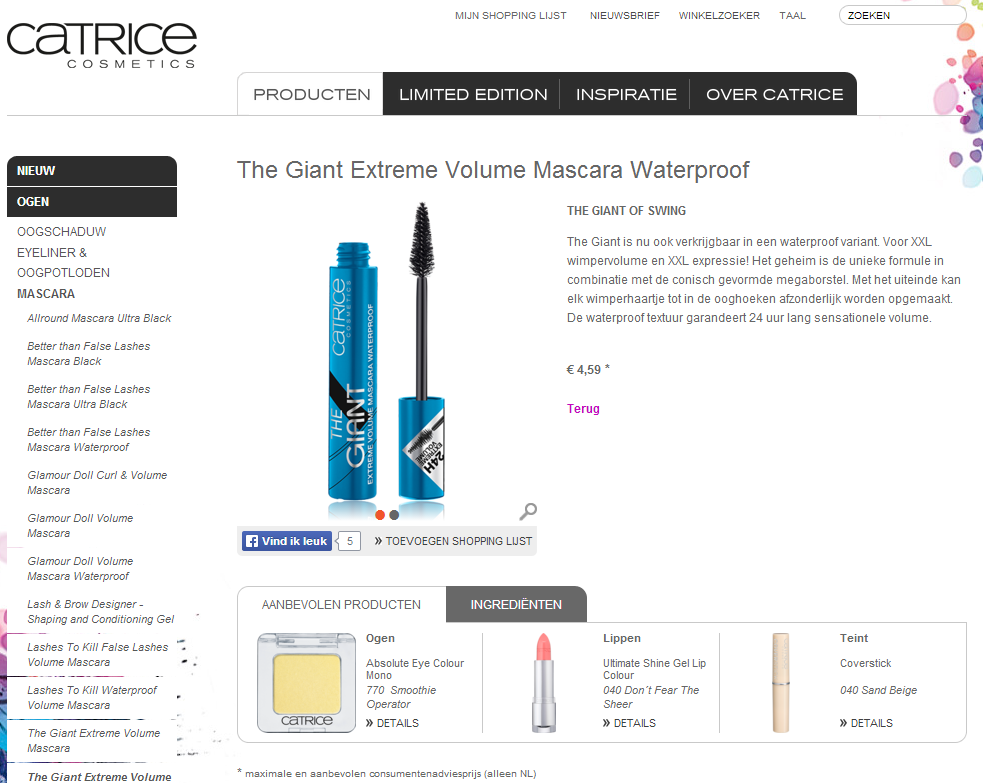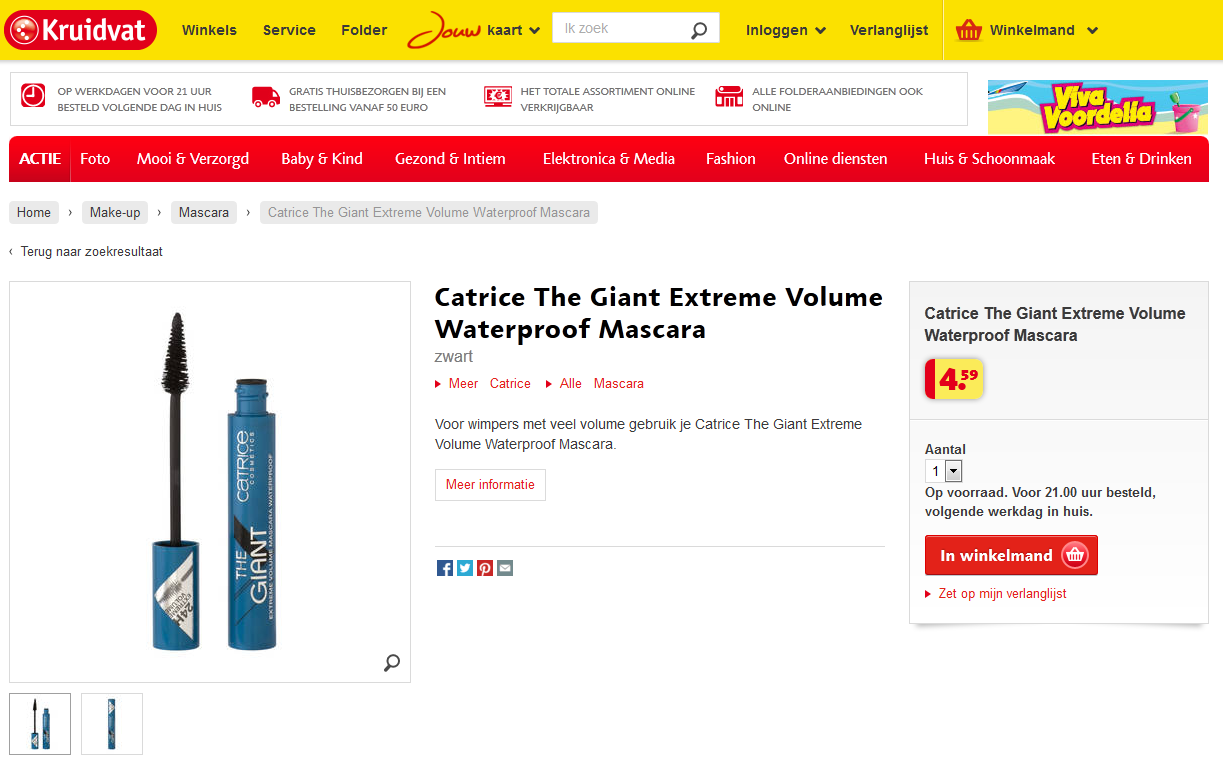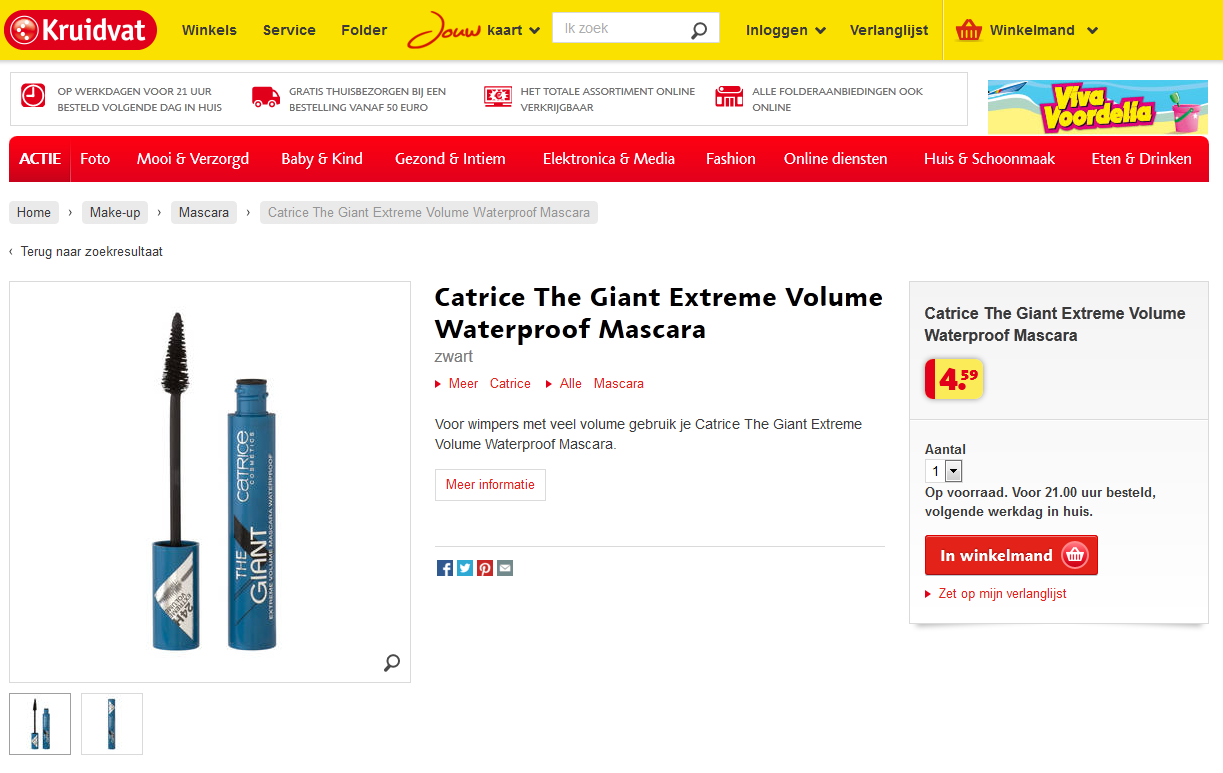 Besides, it can be easily bought in Czech Republic and even in Russia: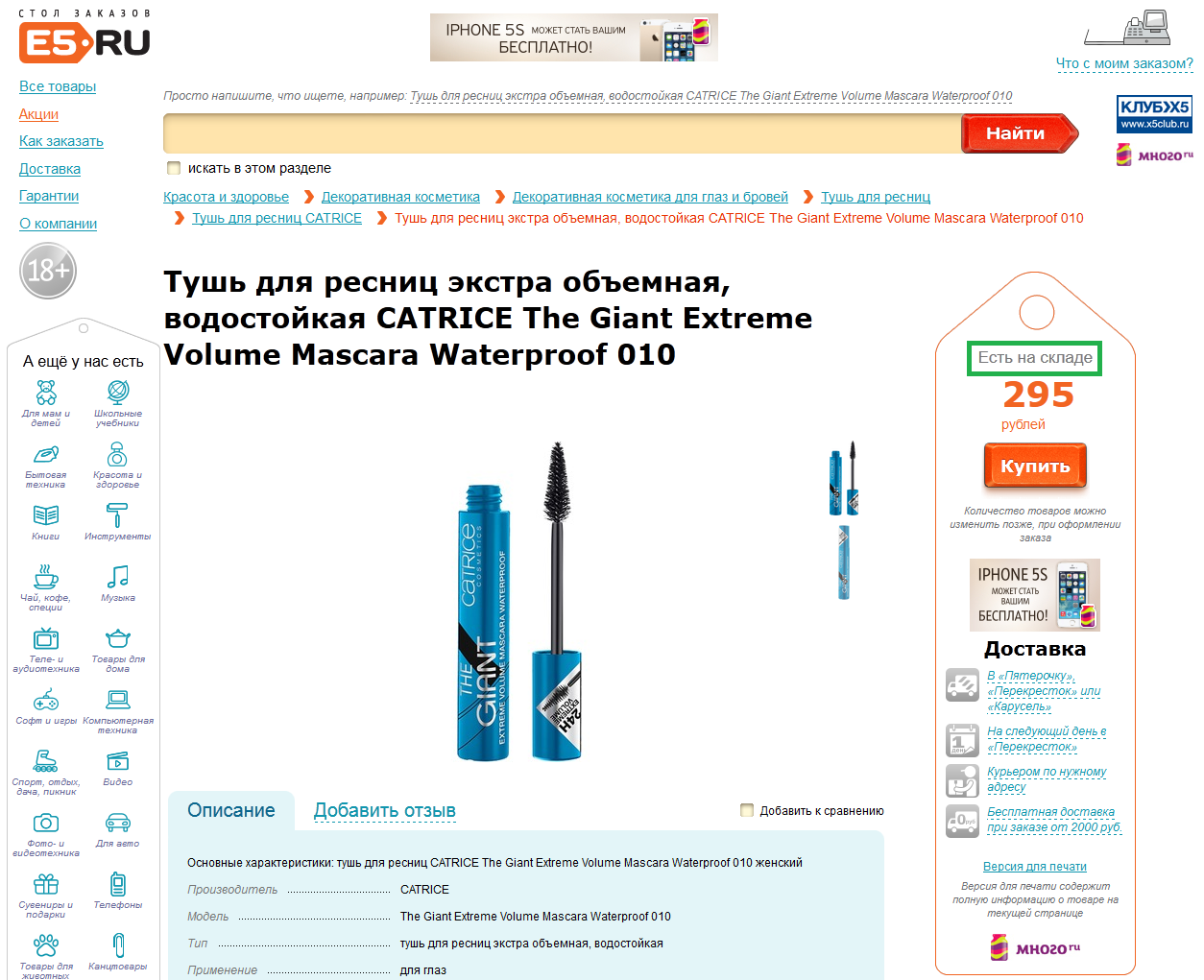 Thus, the assertion of the Russian "Komsomolskaya Pravda" and the user Ki_Bella does not have any basis.