Russian newspaper «Moskovskii Komsomolets» with reference to «the German mass media» published (website copy) news about allegedly Ukrainian Sukhoi Su-25 pilot who had admitted downing the Boeing-777.
MK assumed the article «might be a bombshell».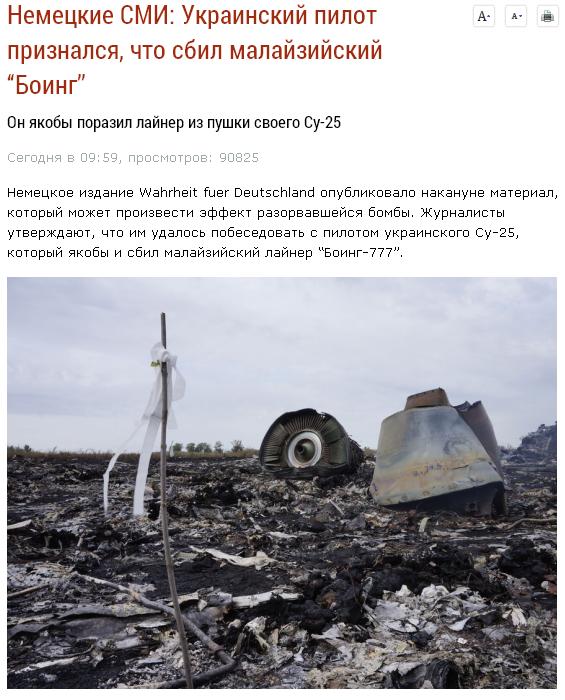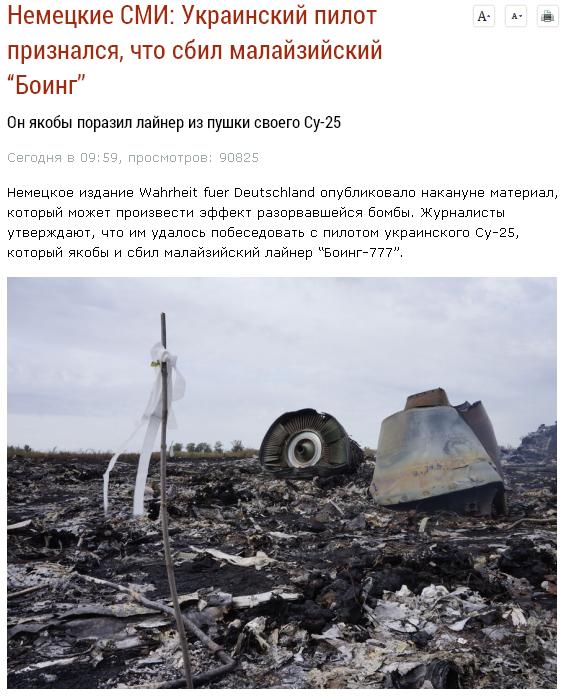 «The pilot, whose name is not revealed, has confirmed downing the Malaysian aircraft with his fighter's cannon. This confession strangely coincided with the publishing of photos of the holes on the "Boeing" wreckage, which according to some experts cannot be the results of «Buk» missile attack, — states «Moskovskii Komsomolets».
Also, MK allegedly quoted the following phrase from the German source: «A small victory for Putin». As a matter of fact, the quotation reads as: Ein kleiner Sieg für die Putinversteher, die bisher erfolglos versuchten das Internet mit ihren Fakten zu überschwemmen, which means «A small victory for putinists, who yet tried to flood the Internet with their facts without any result».
The same news was re-posted by a number of minor Russian news agencies: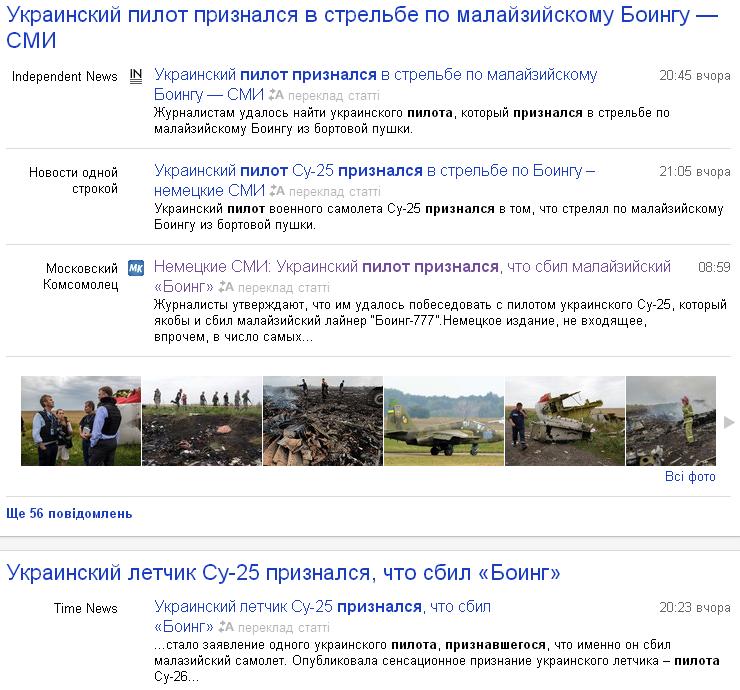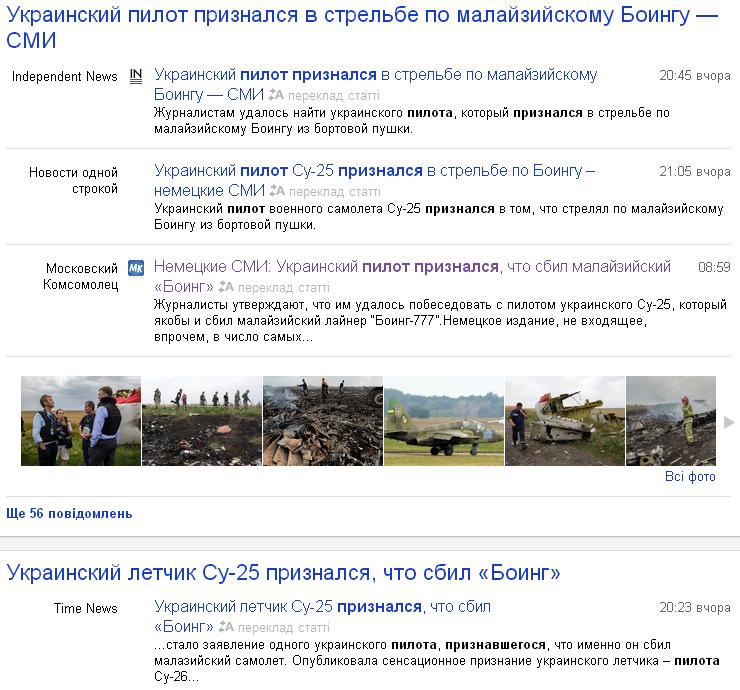 Truth is, this news is a complete fake, an evident proof that Russian journalists are inattentive. The website Wahrheit für Deutschland, which MK referenced, gives a red note in three languages: English, German, and even Russian, that the news source is a satirical German website.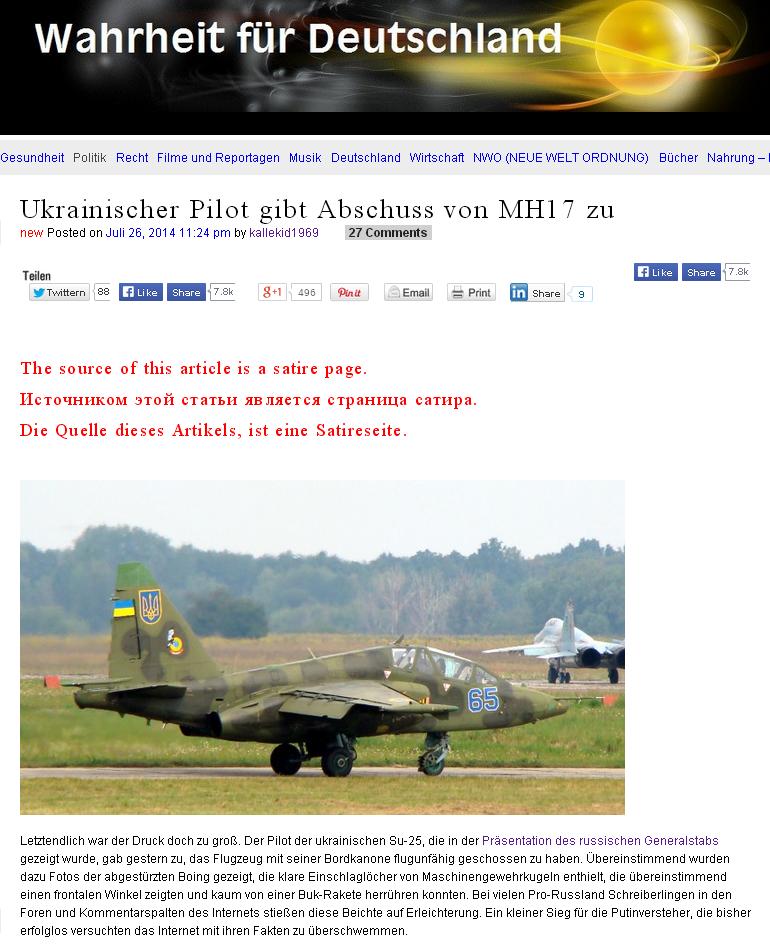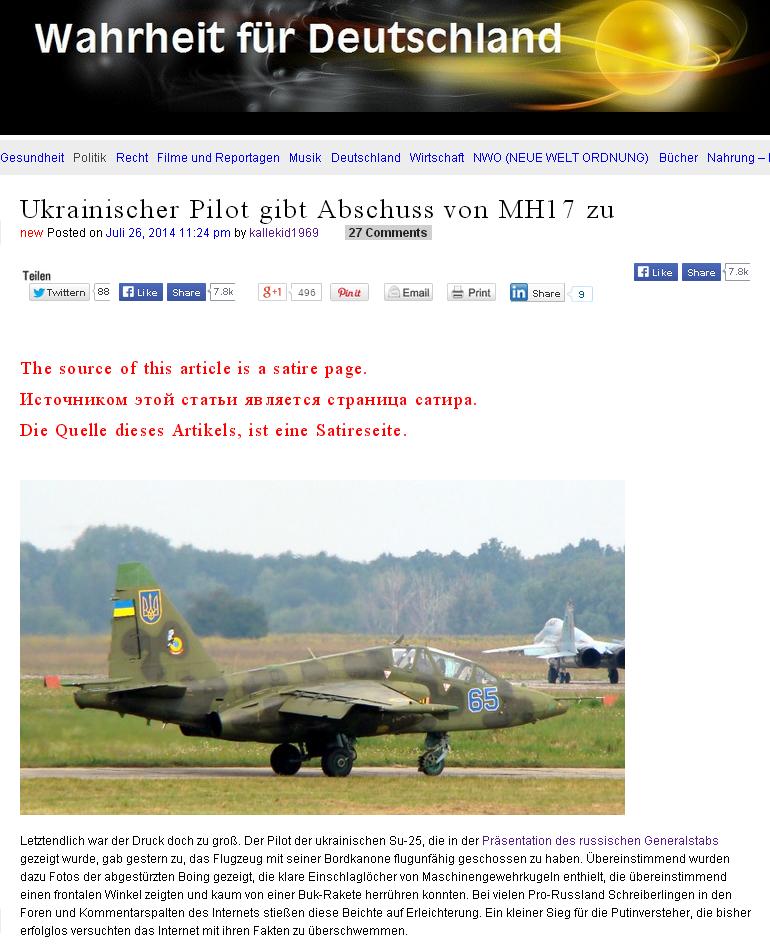 The original poster of the news is stated in the footer of the article as Allgemeine Morgenpost Rundschau, here is the link.
While the Impressum section of AMR reads: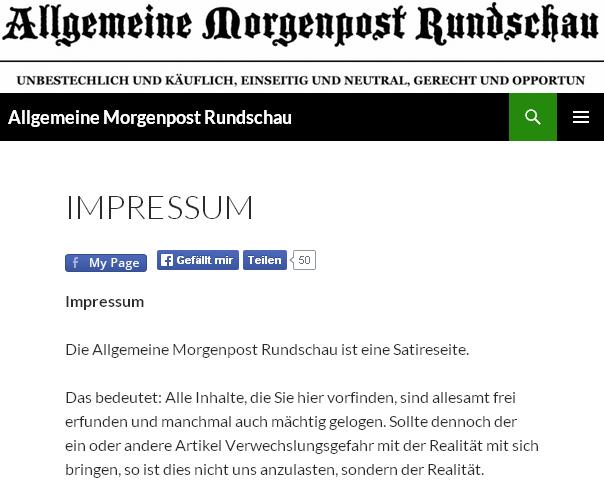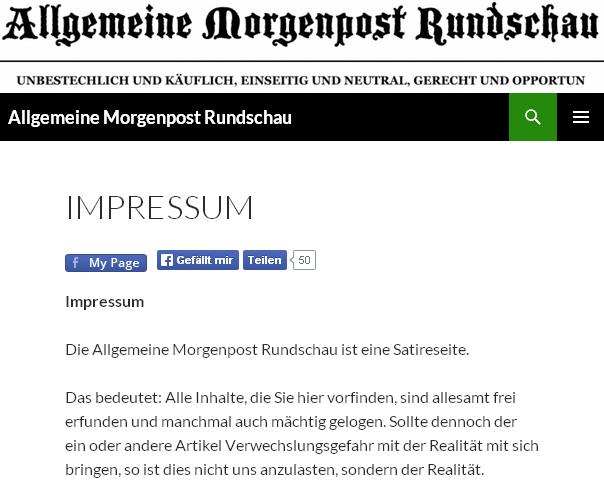 Translation:
Allgemeine Morgenpost Rundschau is a satirical website. That is: all the content which can be found here is completely fictional and sometimes even significantly distorted. If any of the articles accidentally coincides with reality, we have nothing to do with it, blame it on reality.
When this article was written, the fake news about the Ukrainian pilot downing Malaysian aircraft and murdering 298 people had already received over 90 thousand views on «Moskovskii Komsomolets» website alone.