On September 9, the television channel of the Russian Ministry, Zvezda, reported on its website: "Civil war and total ruin, which are in Syria, must be in Ukraine. Such is the opinion of the President of the European Commission Jean-Claude Juncker." The article that contains the spectacular, though false, claim is entitled "European Commission Promised Ukraine the Fate of Syria."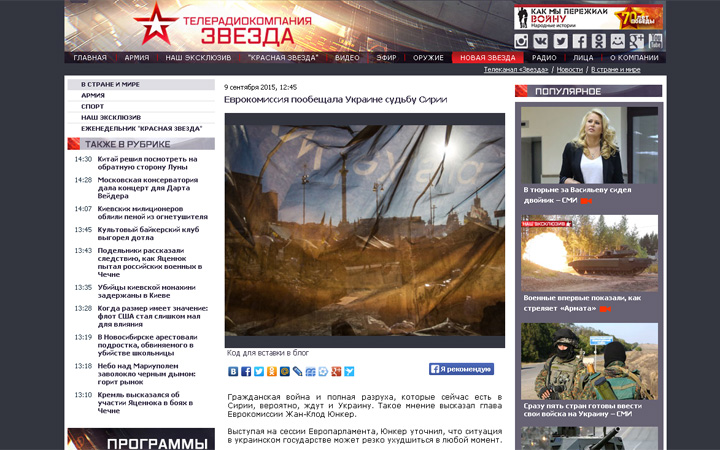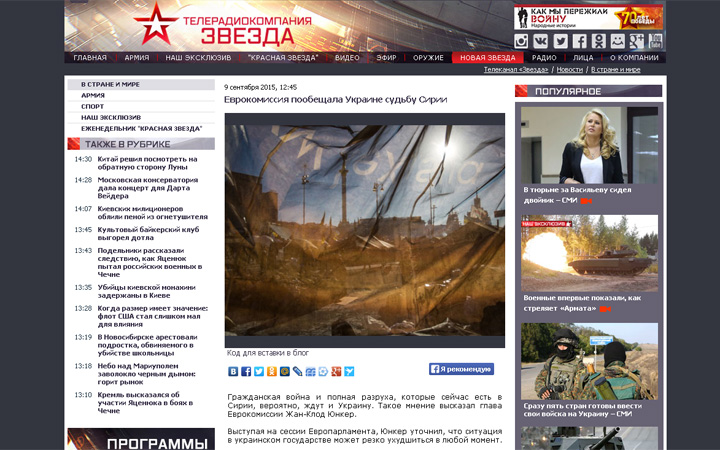 The sham information was then spread by Yuzhnyi Federalnyi, newstes.ru and other media.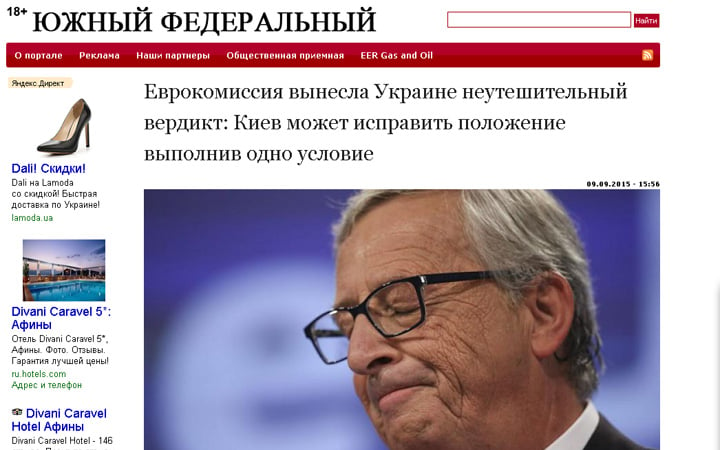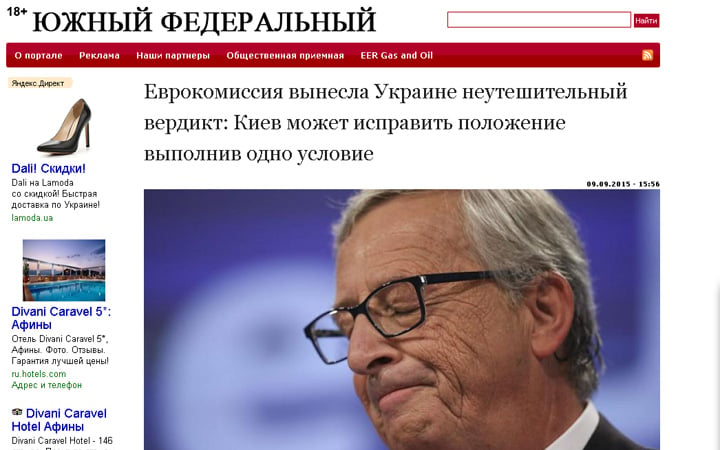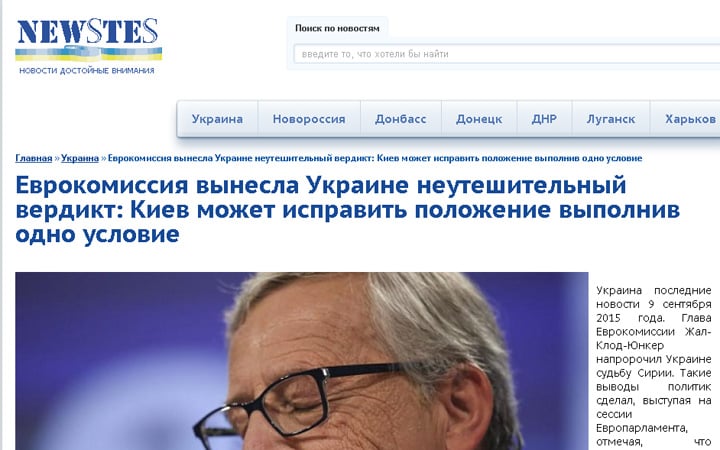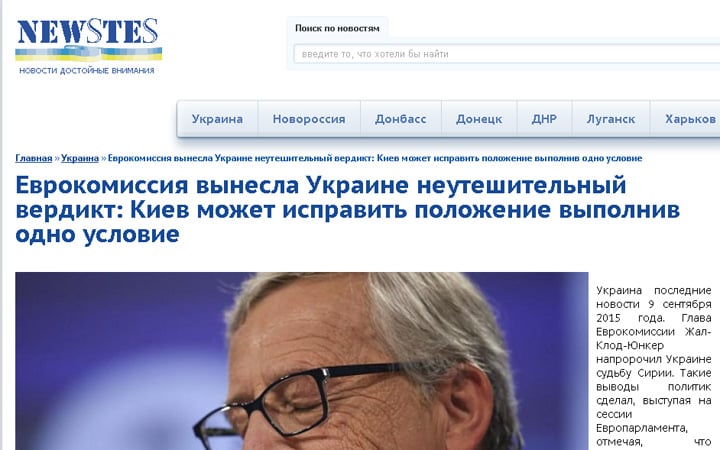 The European Commission clearly did not state that the fate of Ukraine is presaged by that of Syria. Instead, he was making general comments about the need for all European nations to take care of refugees, as such unpredictable situations can arise at any time, and anywhere.
On September 9 the President of the European Commission proposed a new plan for the EU to relocate refugees from world's flash points, with Ukraine mentioned among them. He said that the EU should not make a distinction between Muslims and Christians and should not discriminate against the nationalities of the migrants, as refugees could come from any part of the world at any moment.
"We cannot leave Italy, Greece, and Hungary to fare alone", Juncker said. "Just as we would not leave any other EU Member State alone. For if it is Syria and Libya people are fleeing from today, it could just as easily be Ukraine tomorrow."
The EC President also commented on the EU's ongoing support for the Ukrainian economy's development and future reforms.
The full speech can be found here.