Russian media services, including Russia Today, Russkaya Vesna, Nabat, MonaVista and Russkiy Puls, published translated extracts from an article from the American magazine The National Interest, entitled "The Siege of Crimea." However, the original was widely quoted out of context and manipulated, even to the extent that Russian accounts ran with such headlines as "American Mass Media: Western Sanctions Only Convince Residents of Crimea that Their Choice Is Right."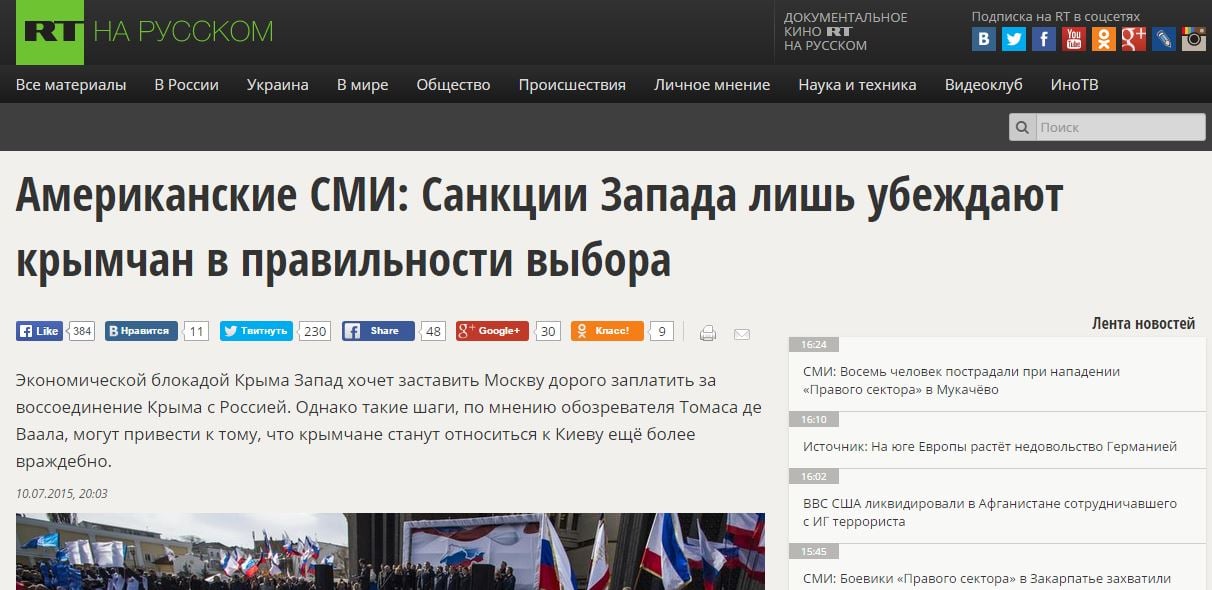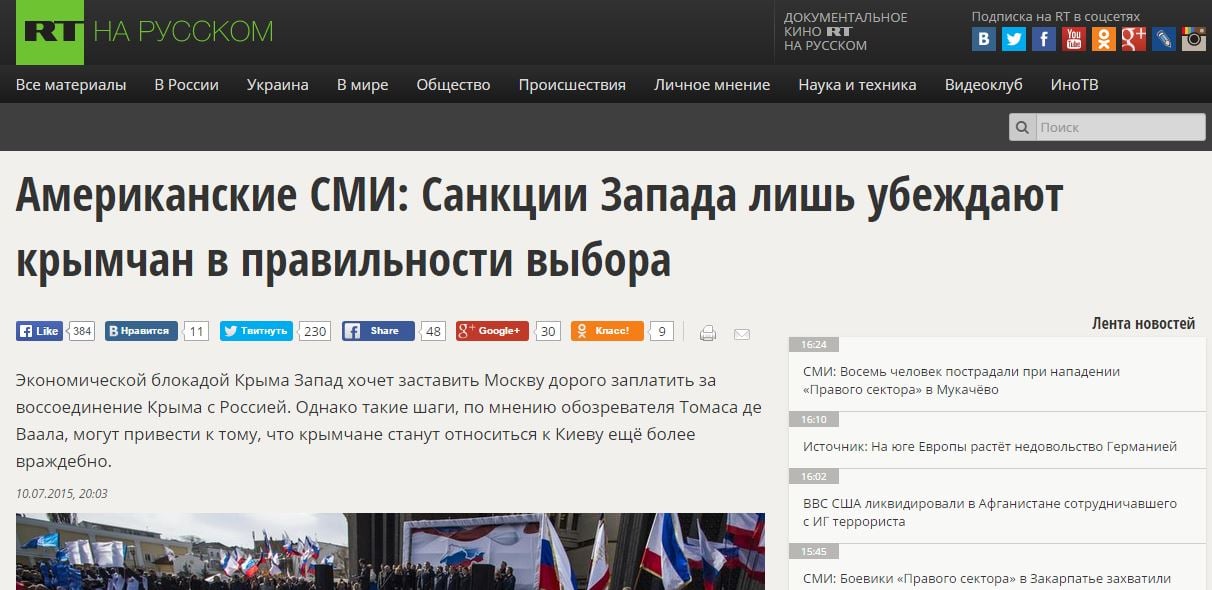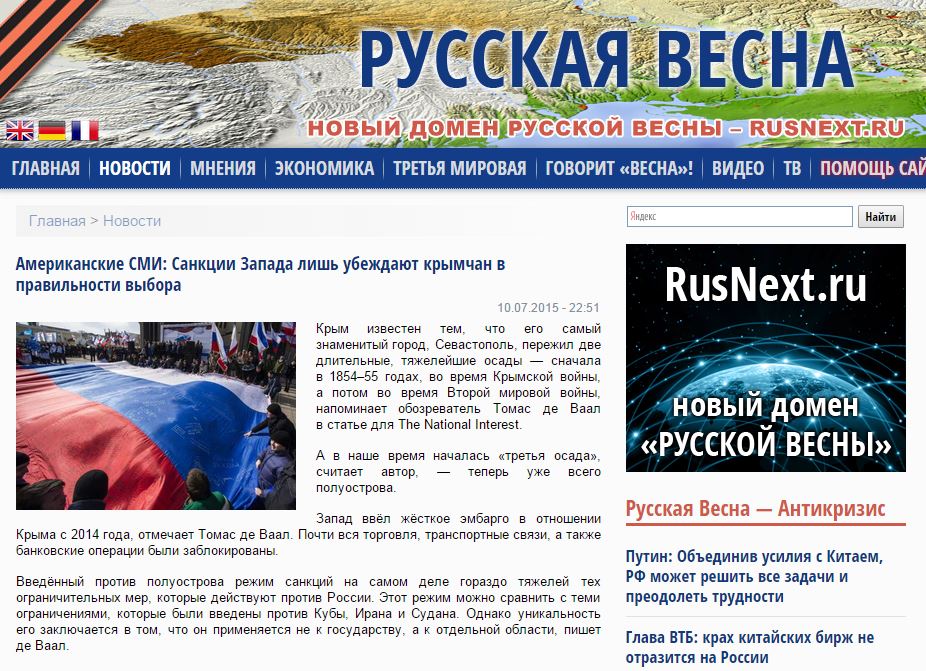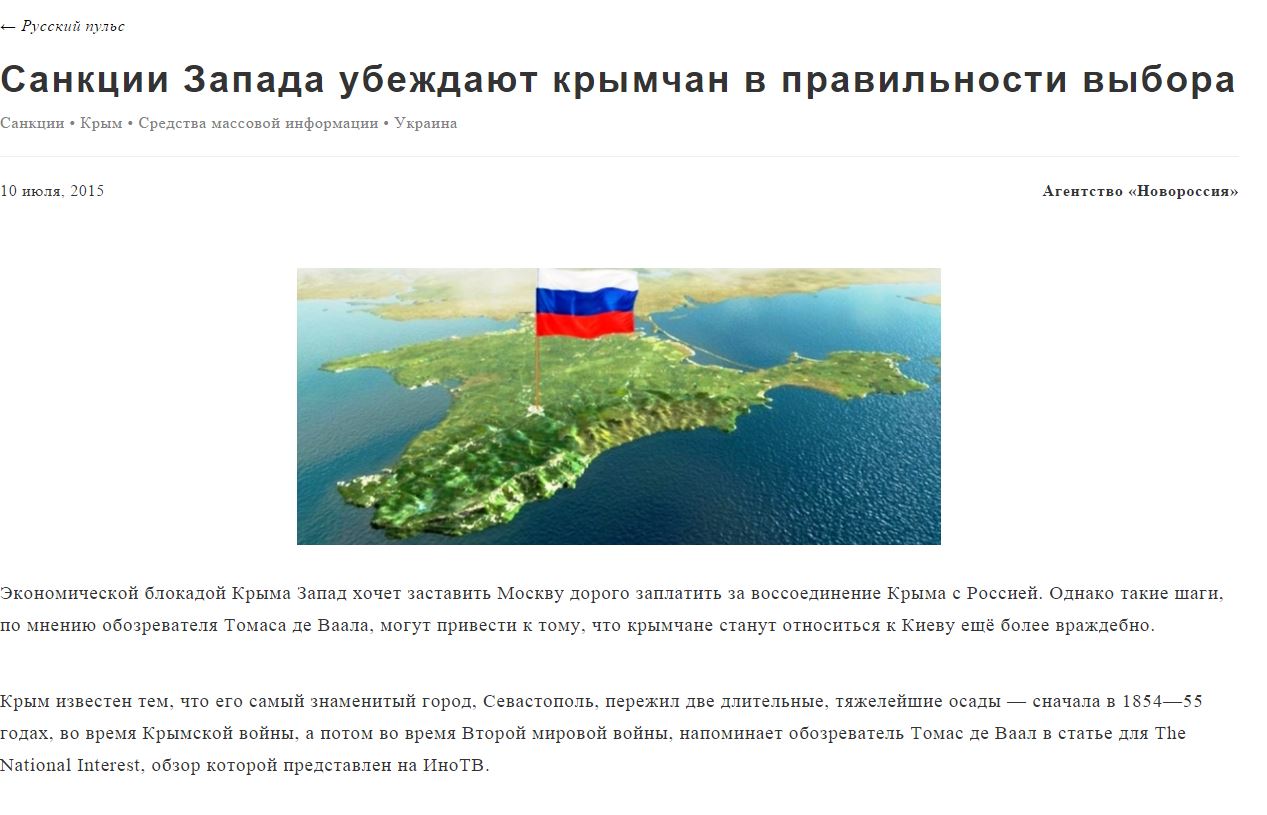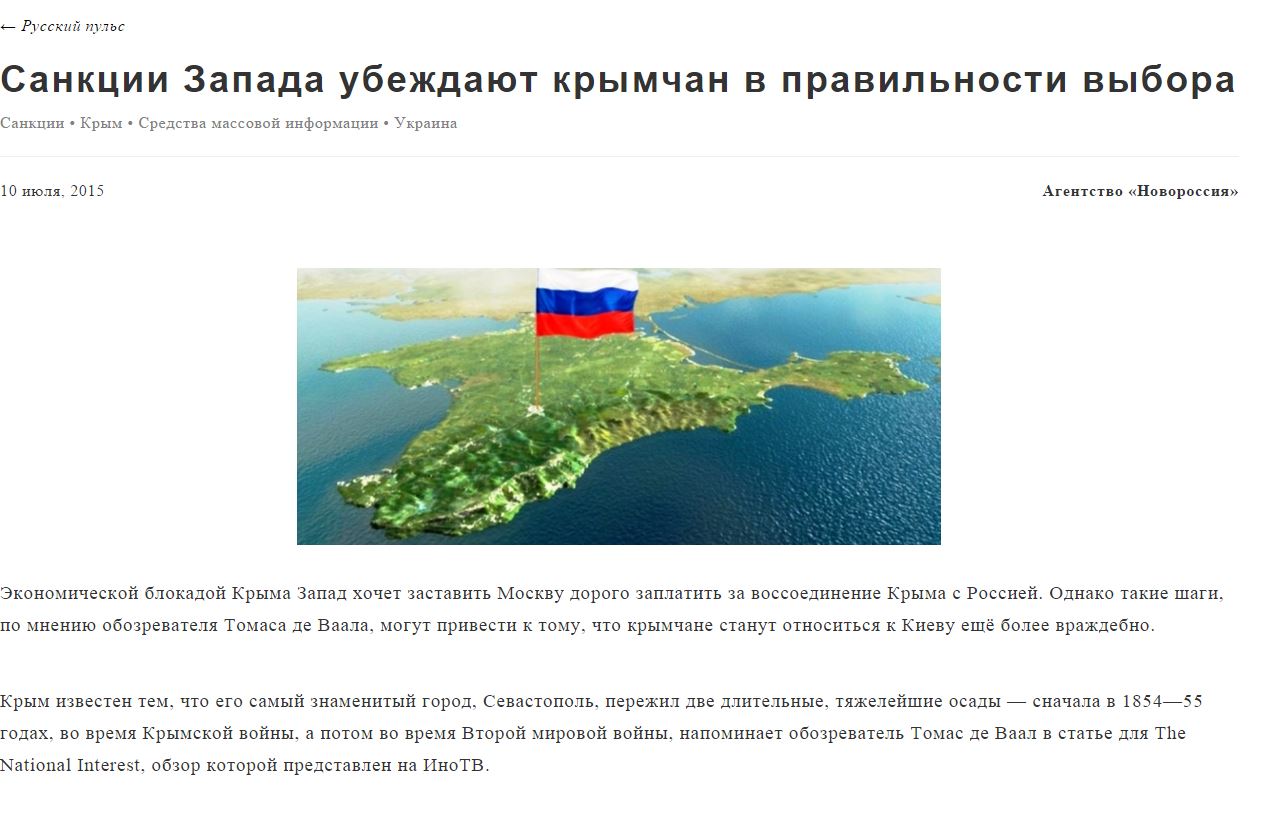 Russian media cite a translation by INO-TV (from a section on the RT Russian site).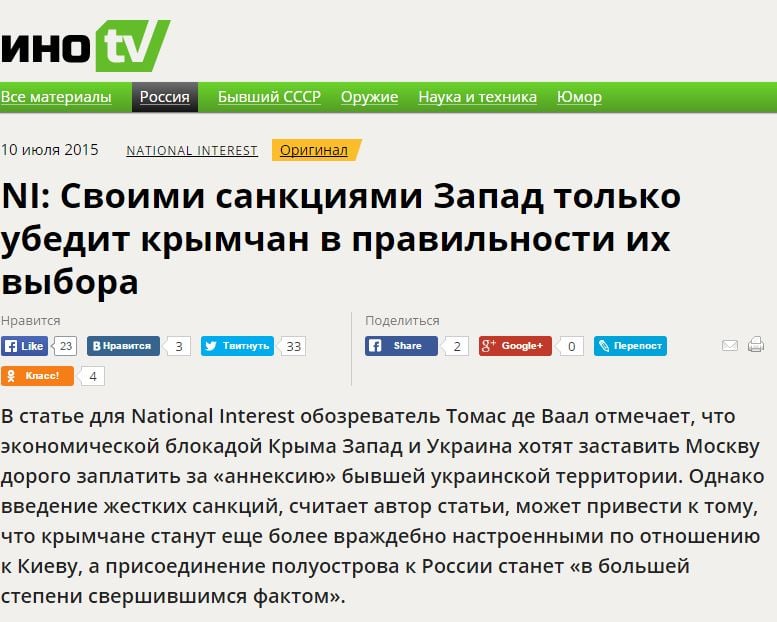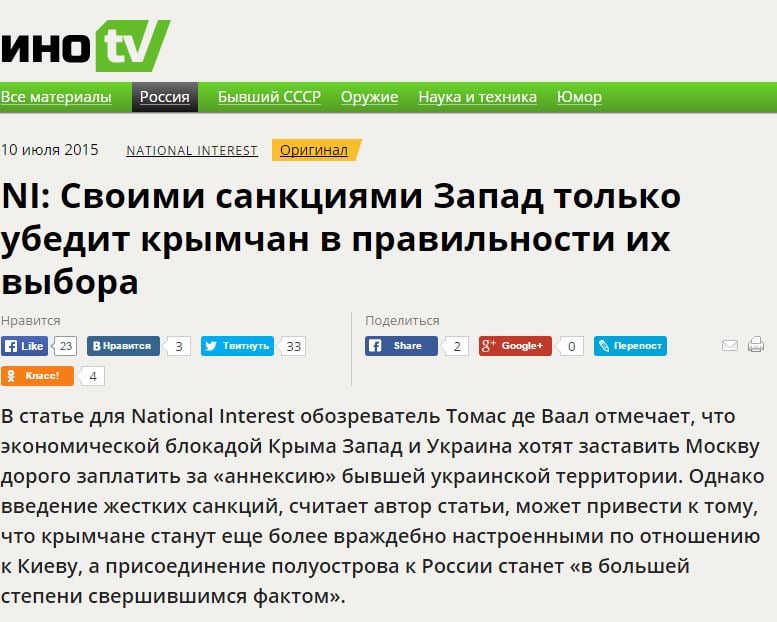 The National Interest article does not mention the "residents of Crimea who will make sure that their choice is right," or the "sympathy for that choice that increases with the sanctions" (as Russian media reported). First, the author, Thomas de Waal, makes no claim whatsoever that the annexation of Crimea was the conscious choice of its inhabitants; instead, he refers to its seizure by Russia. Moreover, the term "annexation" is used only by INO-TV. All the other media omitted it.
Second, the author claims that there is strong sympathy for Ukraine in Crimea, quoting local journalist Andriy Sambros. De Wall writes: "[Sambros] said Ukraine still had 'huge resources of loyalty in Crimea which it has not used.' Out of the two million people in Crimea, only 20,000 have renounced their Ukrainian citizenship, suggesting that most people want to keep their options open and maintain a relationship with both Ukraine and Russia."
However, Russian translations omit any positive comments or quotes by Crimean locals about Ukraine.
The National Interest article's main argument is that those living in Crimea remain sympathetic and close to Ukraine, but that Ukraine's blockade of the peninsula turns the population against Ukraine and makes it economically dependent upon Russia.