Ukraina.ru recently published a misleading article claiming that the president of Latvia, Raimonds Vējonis, had complained that Ukraine was not meeting the terms of the Minsk Agreements, and yet it was Russia being punished for it. This is only partially correct.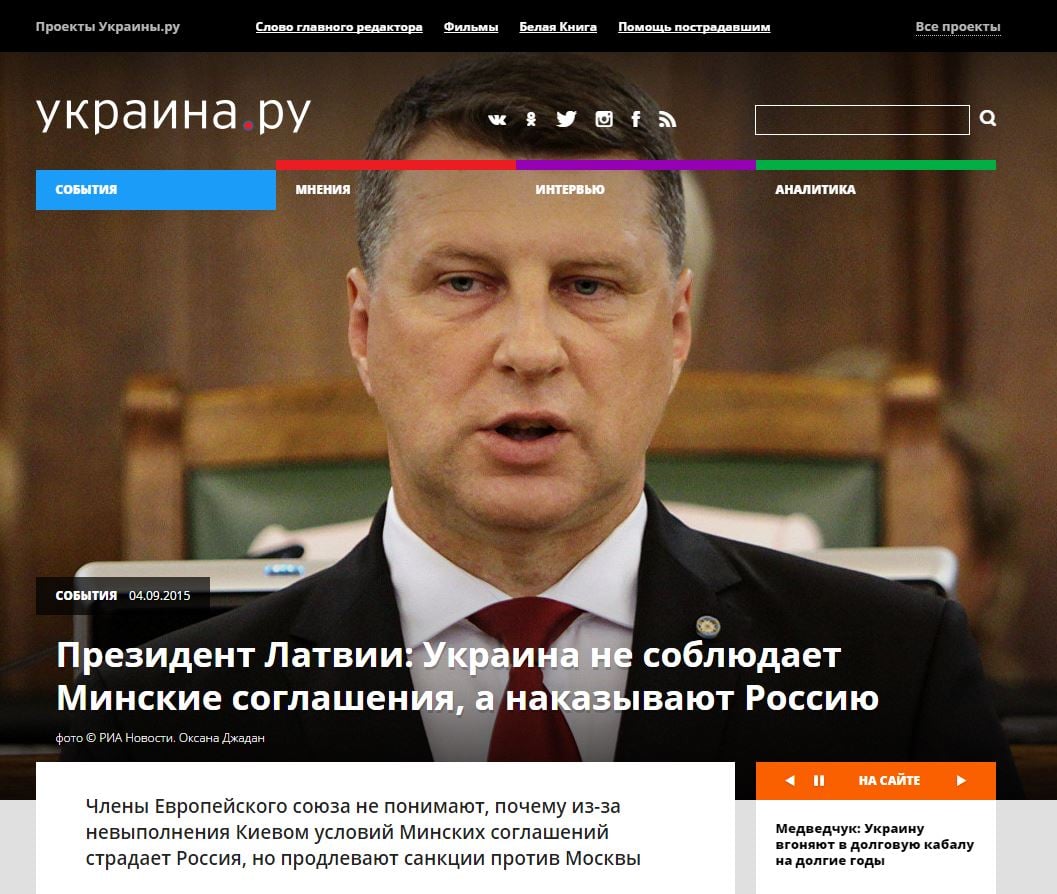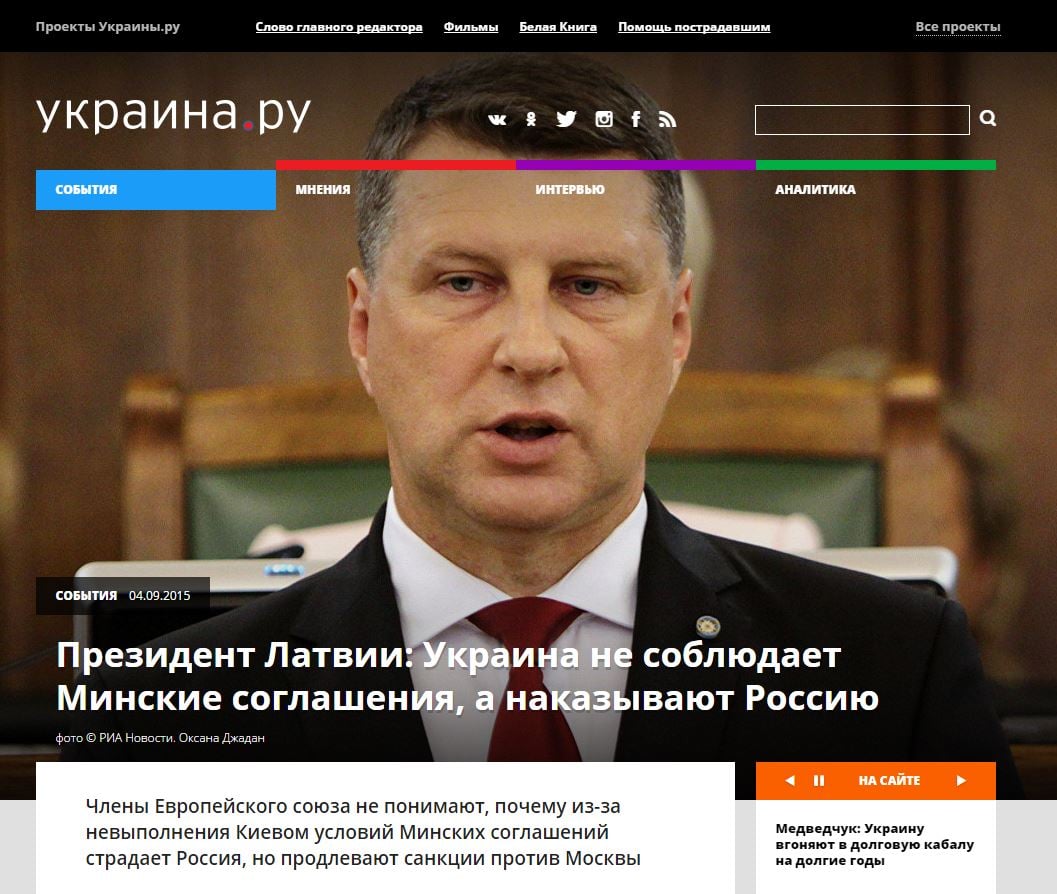 The story was then picked up by Rossiyskaya gazeta, Trud, Politikus.ru, and others.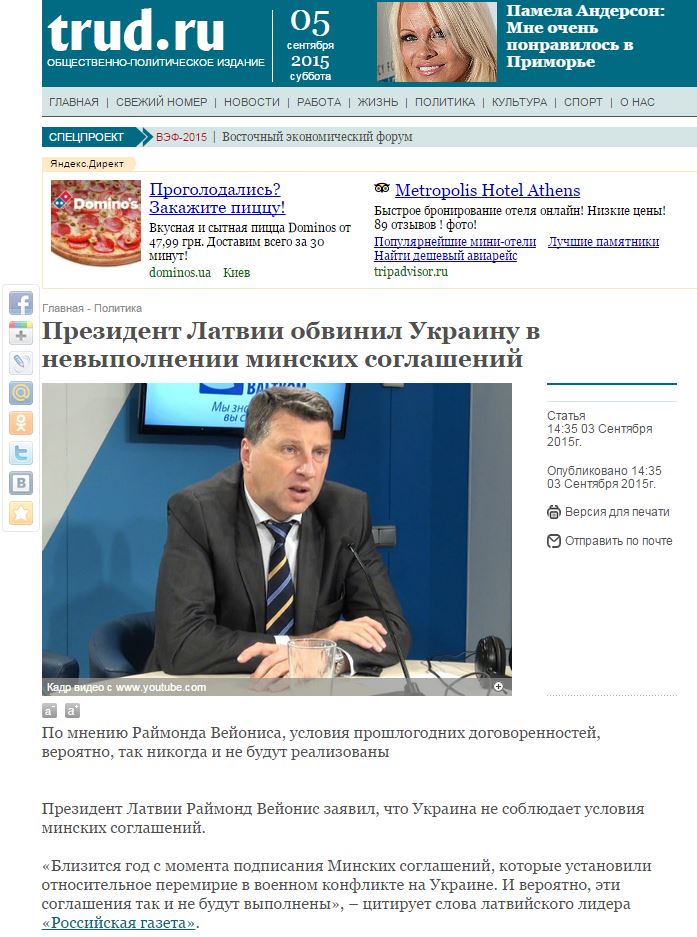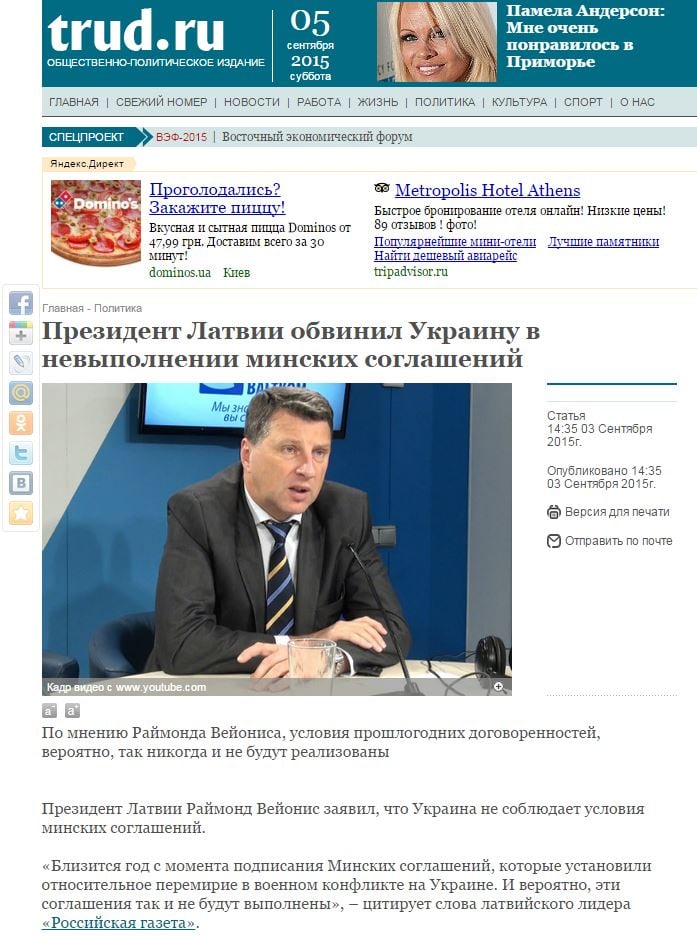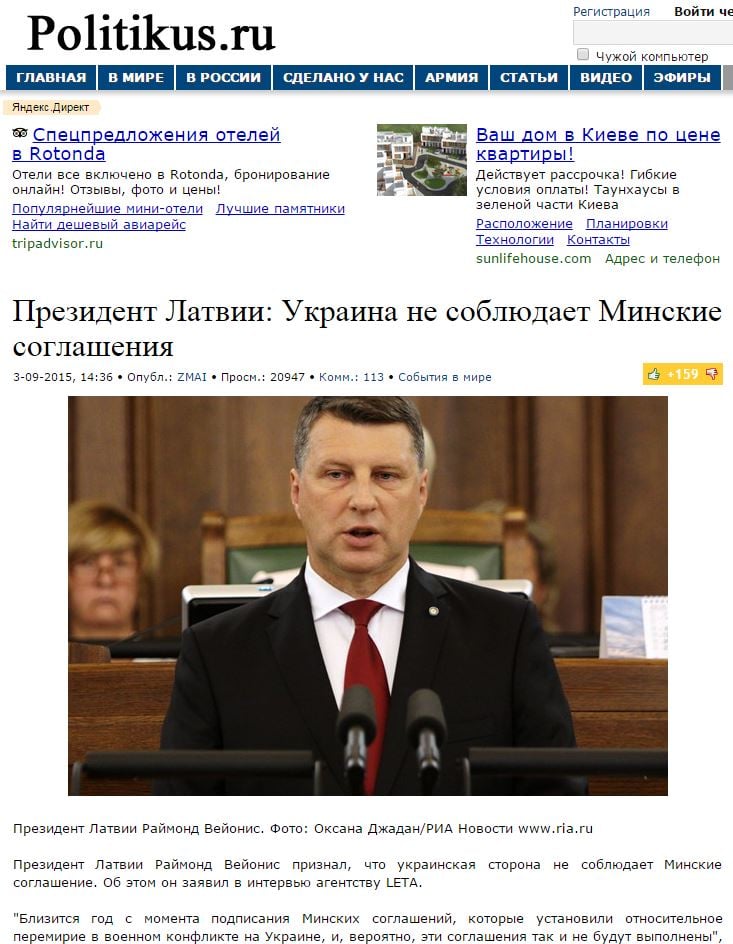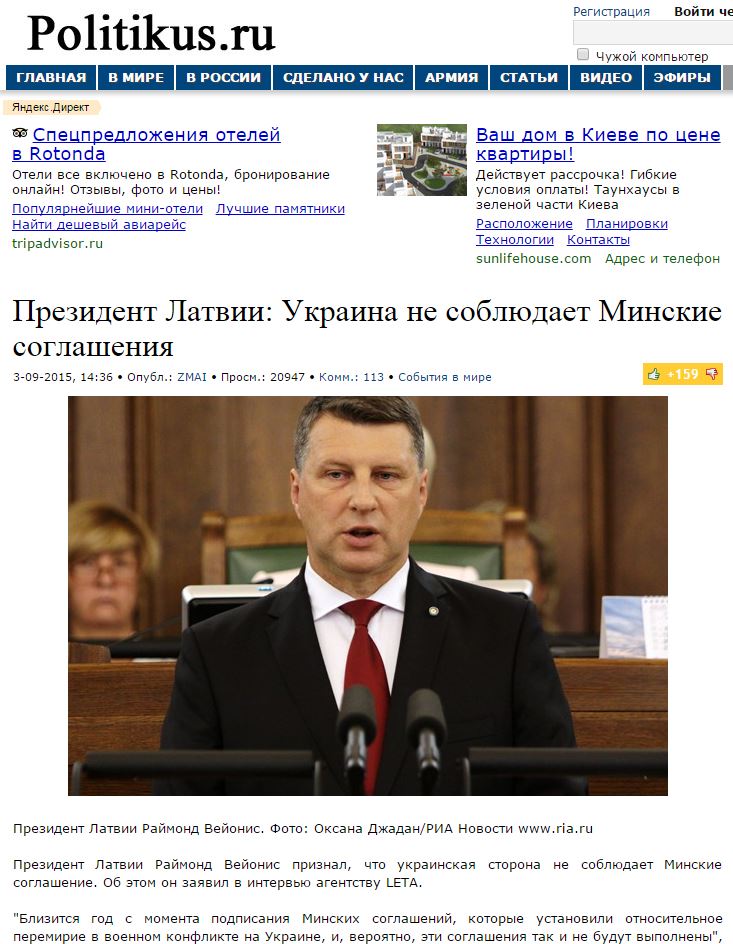 In fact, Vējonis expressed his doubts that both Russia and Ukraine and separatists were adequately following the terms of the Minsk agreements – a point overlooked in the reports mentioned above.
The Ukraina.ru report claims that the governments of the European Union are increasingly questioning why the West should continue sanctions against Russia, which is allegedly not taking part in the conflict in Donbas. But on the contrary, Vējonis laments the fact that it took so long for Europe to impose sanctions against Russia after the annexation of Crimea.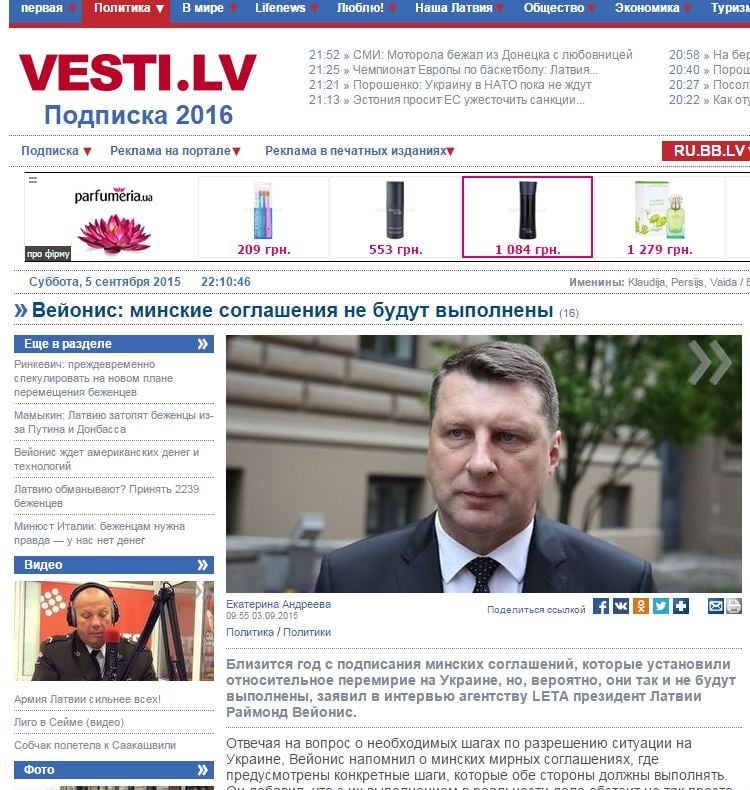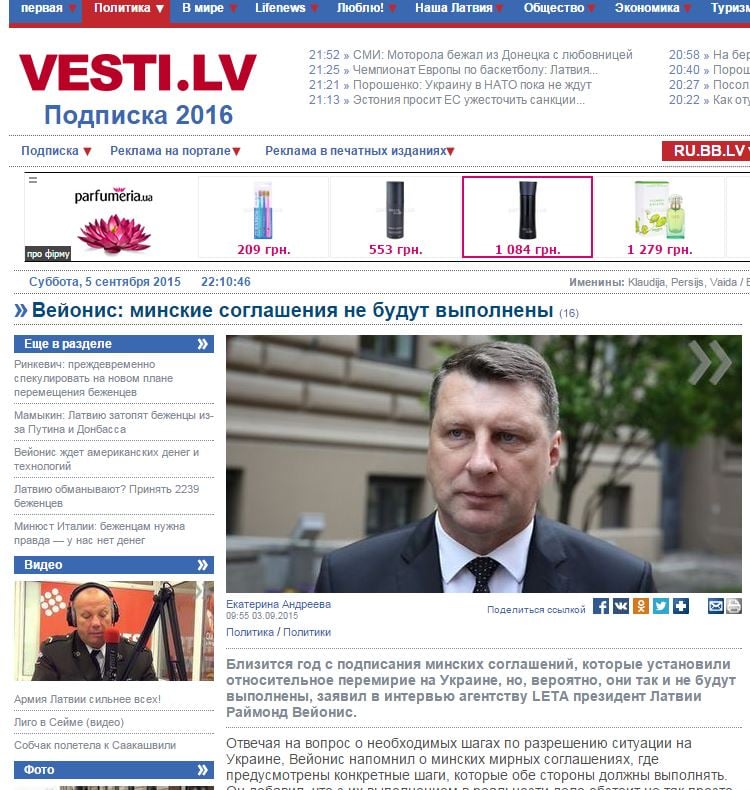 He also said that after Russia's war with Georgia in 2008, Latvia doubted that Russia's aggression was going to be a singular incident and began strengthening its own defensive capabilities.