The website Ukraina.ru published an article this week entitled "Kiev promises a quick military victory in the Donbas". According to the article, Ukrainian Interior Ministry officials are confident of conducting a "lightning war with Russia in the Donetsk and Luhansk People's Republics". The Donetsk and Luhansk People's Republics (DNR, LNR) are what Russian supported separatists are calling the territories they've occupied in Eastern Ukraine.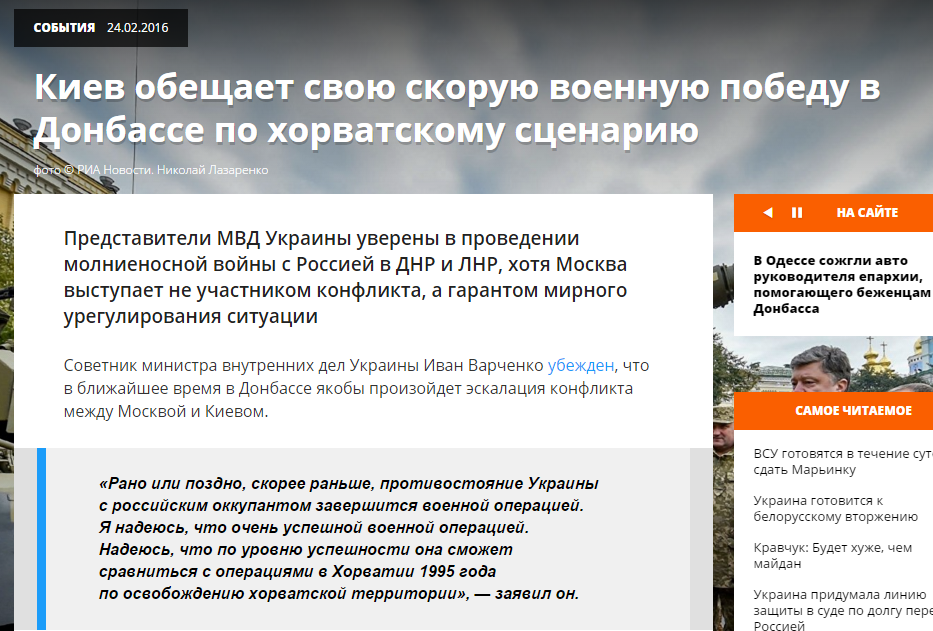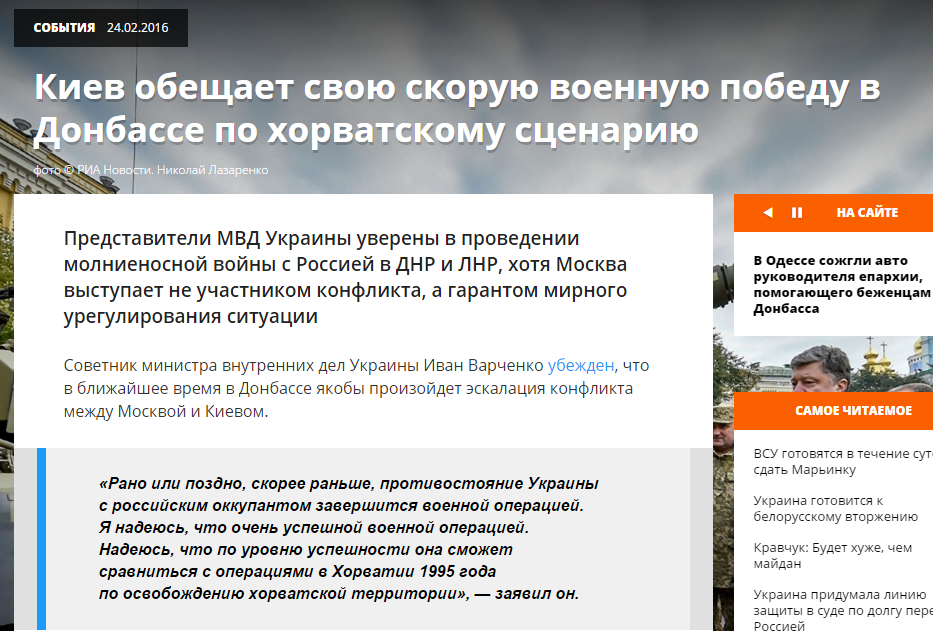 The Ukraina.ru article references Ukrainian television channel 112 as its source and quotes an Interior Ministry adviser who said that "sooner or later the war will end".
Ukraina.ru writes: "The Russian Federation did not enter into conflict with Ukraine. Moscow, together with Berlin and Paris is a guarantor of the Minsk agreement and advocates a diplomatic solution to this internal Ukrainian crisis. Kyiv is sabotaging the Minsk agreement and not fulfilling its obligations, which has extended the time frame of the document and postponed local elections in the DNP and LNR until April 24, 2016."
Ukraina.ru accuses Ukraine of prolonging the conflict in eastern Ukraine and does not consider Russia a party to the conflict, which it describes as "internal".


The original article that Ukraina.ru references as a source is entitled "Interior Ministry adviser believes the conflict with Russia in the Donbas will end with a military operation". The adviser says nothing about a lightning military victory and his statement about a military resolution is a prognosis in which he expresses hope of a Ukrainian victory.
Ivan Varchenko actually said the following: "Sooner or later, but more likely sooner, the conflict between Ukraine and the Russian occupant will end in a military operation. I hope a very successful military operation. I hope that that success will be on par with what Croatia achieved in 1995 when it liberated Croatian territory."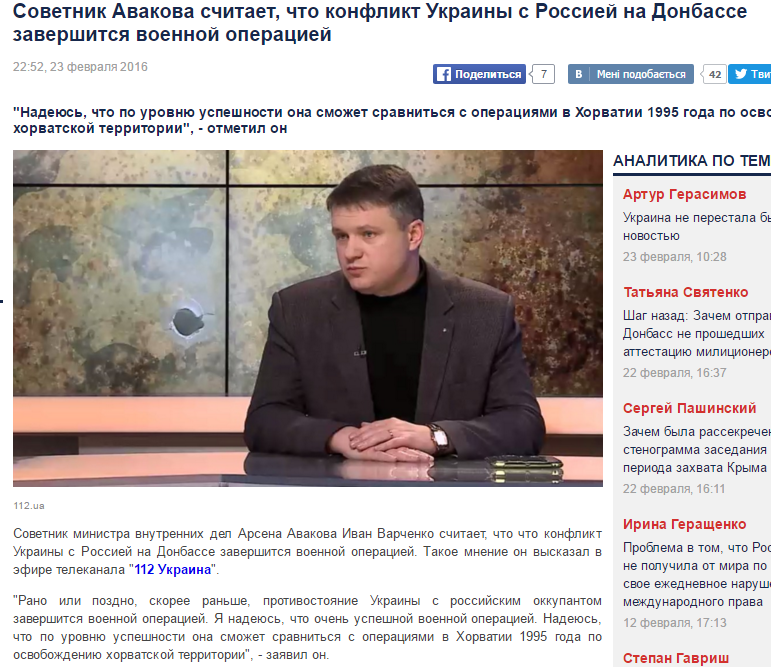 It is clear that Kyiv is not promising any quick victory similar to the events in Croatia but rather predicts that this war will most likely end in a military operation. The 112 article makes it clear that Ukraine considers Russia an occupant and the current conflict in the Donbas, a conflict between Ukraine and Russia.