On the second anniversary of Ukraine's Maydan revolution, Russia's official news agency RIA Novosti reported the day was marked with clashes between the Ukrainian National Guard and radicals and mass protests erupting throughout the Ukrainian capital. Ria Novosti's Twitter feed published a photograph allegedly showing the result of these clashes.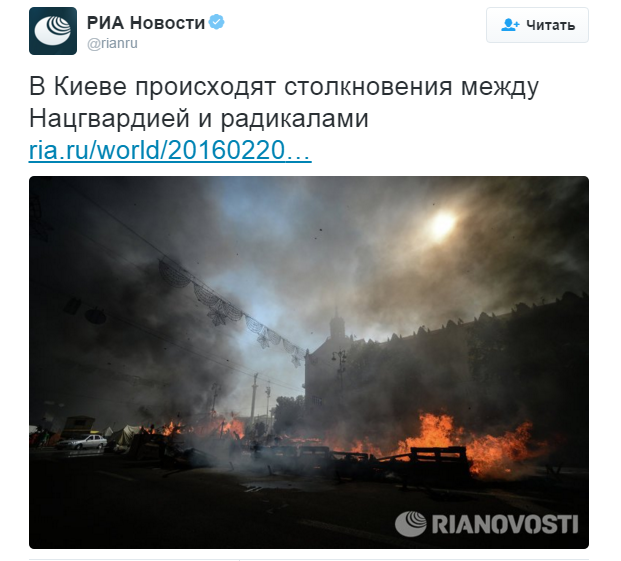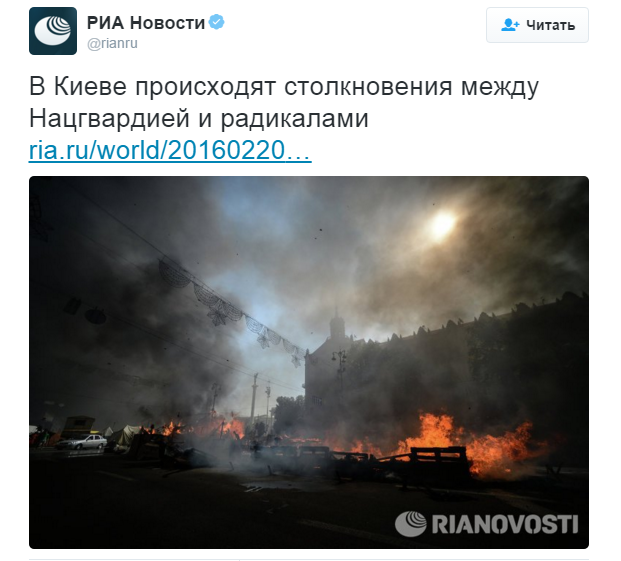 This photograph was originally published by the Russian web site Lenta.ru in 2014 to illustrate a story about the cleanup of the Maydan after the 2013-2014 mass protests had ended. It has absolutely nothing to do with the second anniversary of the protests.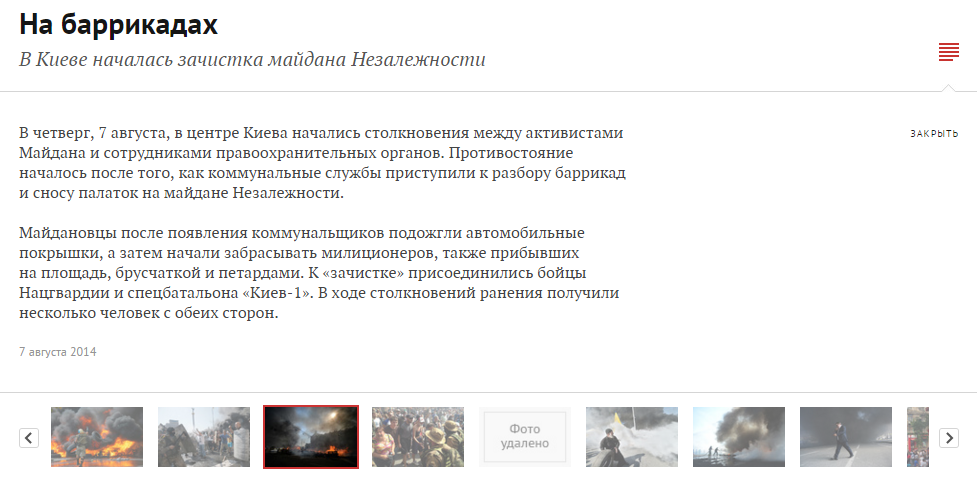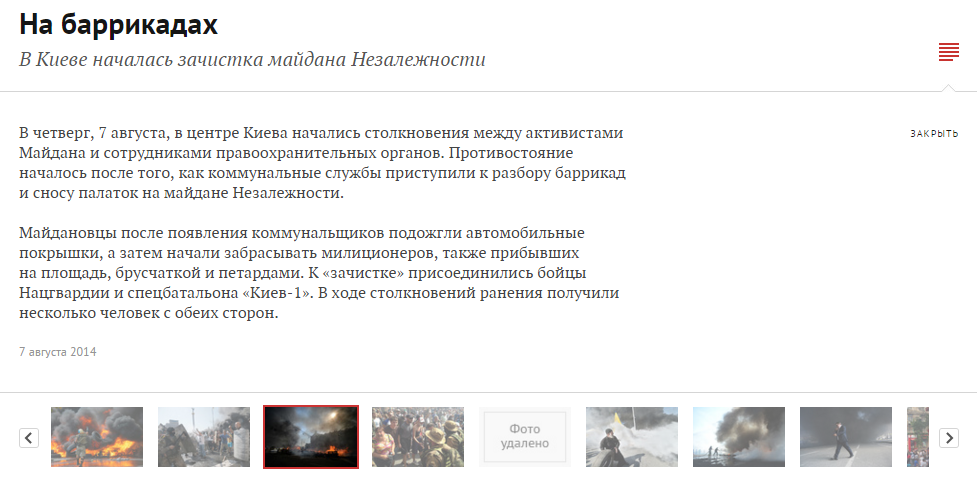 Lenta.ru cites the UNIAN news agency and the Kyiv City Administration as the source for its claim that 67 people died in the alleged clashes. It does not link to any stories that confirm this claim.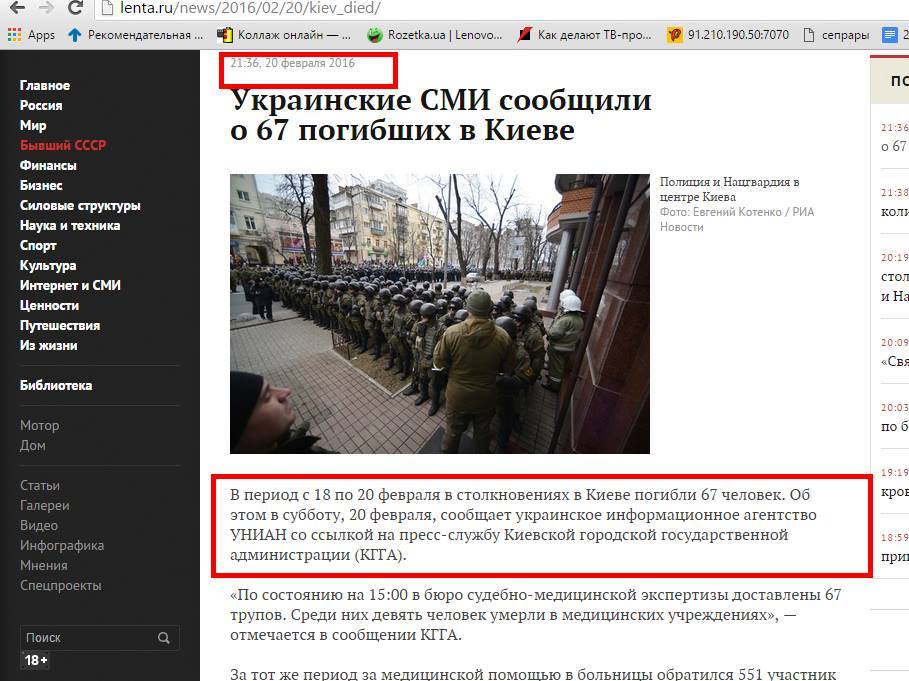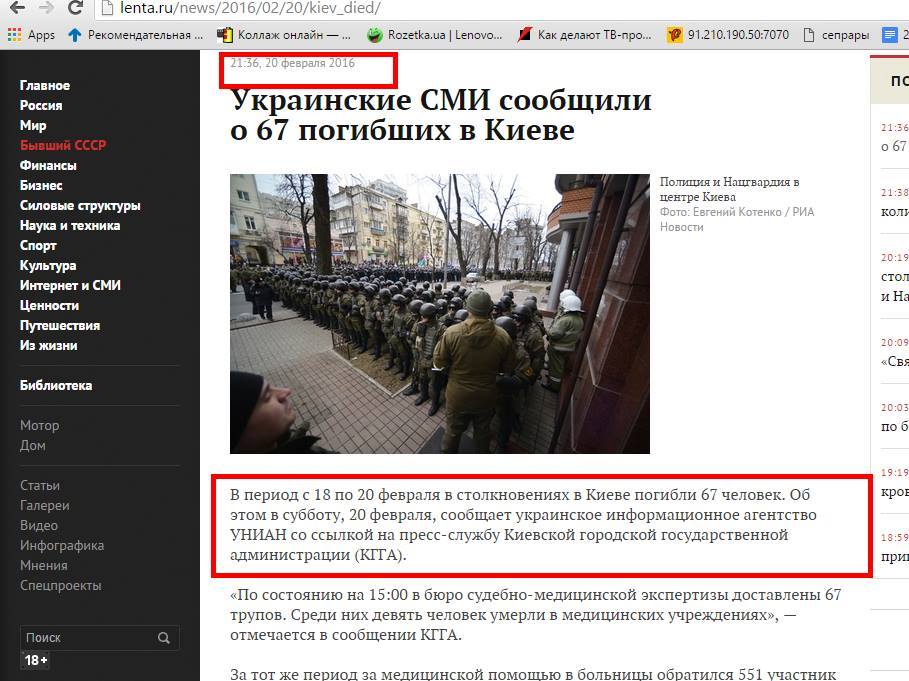 Lenta.ru and other agencies later removed the claim about the 67 deaths from their sites, however Lenta.ru's online address still features this information https://lenta.ru/news/2016/02/20/kiev_died/.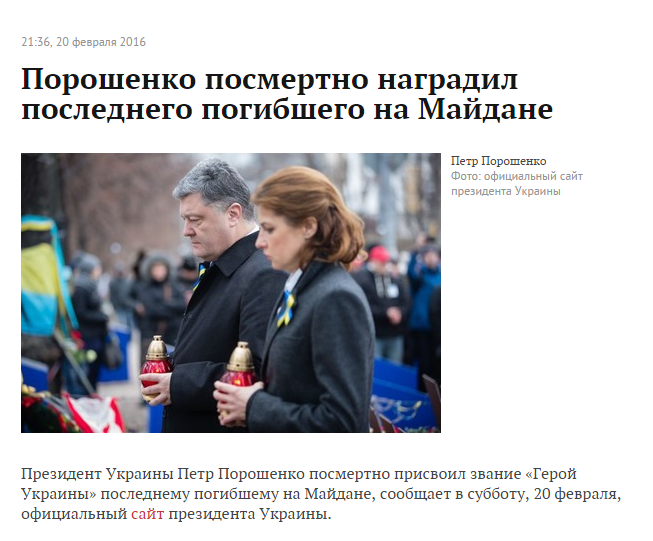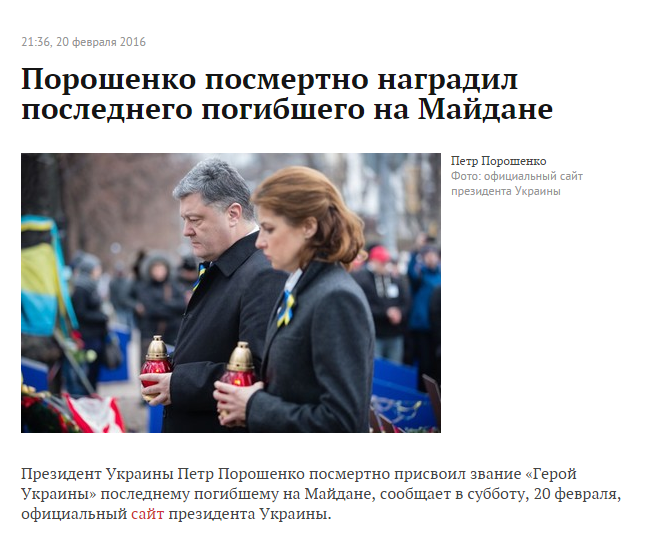 The link however takes the reader to a completely different story about Ukraine's President Poroshenko honoring those who were killed on the Maydan with posthumous state awards.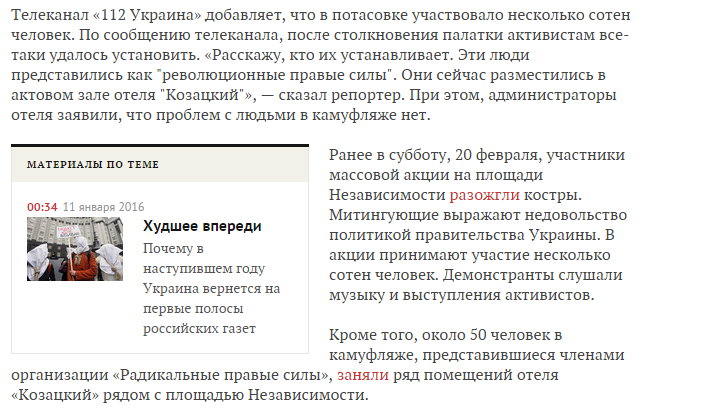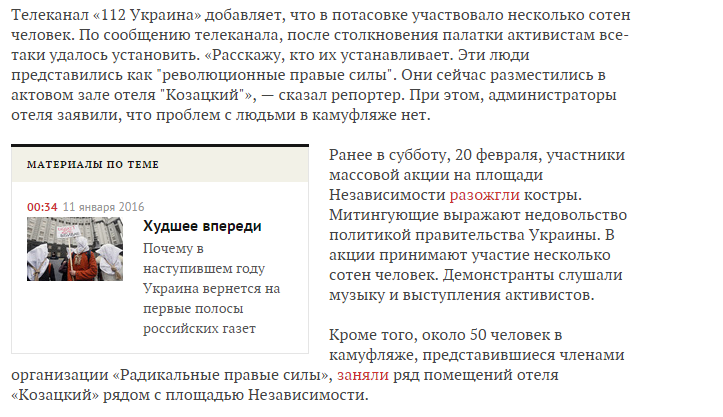 This screenshot shows a new version of the story about the clashes with a new online address. The information about the 67 fake deaths has been removed and the story is only about demonstrations marking the Maydan anniversary.