On May 27, RIA Novosti, Russia Today, Zvezda and other Russian media falsely reported that a meeting between the newly-elected Polish President Andrzej Duda and Ukrainian President Petro Poroshenko had been cancelled because of a new Ukrainian law that officially recognizes the Ukrainian Insurgent Army (UPA) of the Second World War.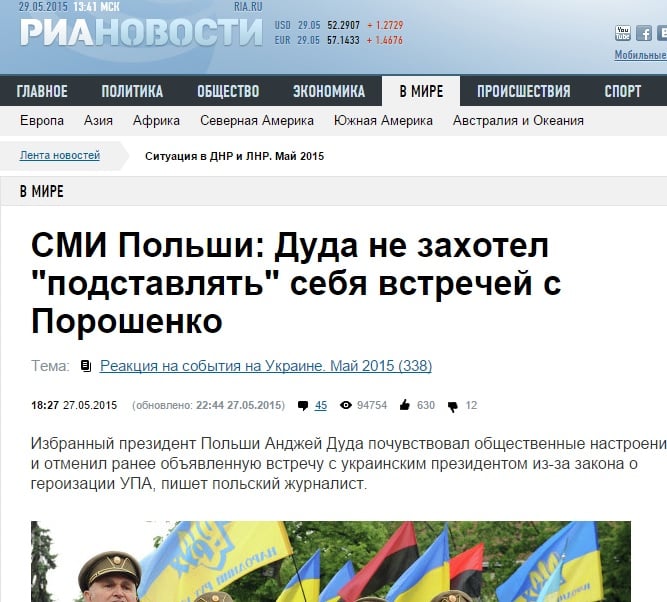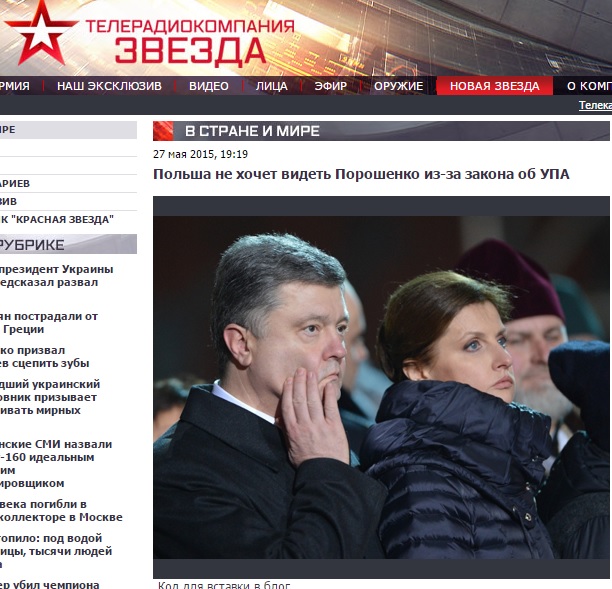 The information seems to be based solely on an article by Tadeusz Isakowicz-Zaleski, who wrote: "Having signed the scandalous law that not only glorifies murderers by the UPA, but also gives the right to punish and imprison those (including Poles) who tell or write the truth about the crimes committed by the Ukrainian nationalists, Poroshenko will 'key up' many Poles."
In fact, Tadeusz Isakowicz-Zaleski is not a journalist, but a Polish and Armenian Catholic priest who well-known for his anti-Ukrainians statements.
Duda's administration said that the cancellation was due to problems in balancing the two presidents' schedules.