The member of the Russian State Duma Dmitriy Gudkov received from the Ministry of Defense a response to his enquiry about Russian militaries taking part in the conflict on the Ukrainian territory. He wrote about this in his blog and published soft copies of both documents – his enquiry and the response to it.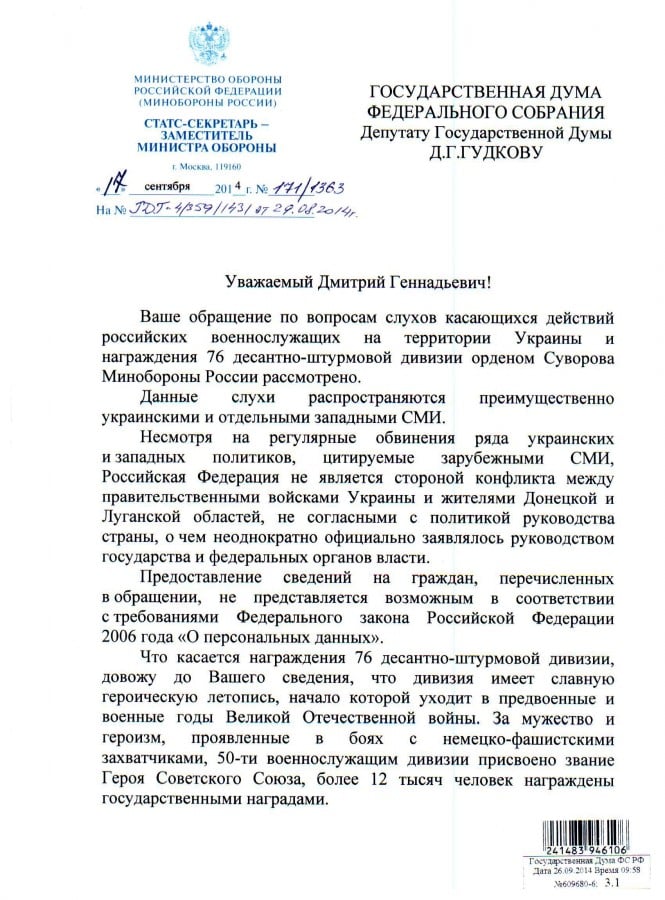 In its response the Ministry of Defense of Russian Federation qualified the information about Russian militaries participating in the conflict on the Ukrainian territory as "speculations".
As for the 76th Division, possessing "glorious and heroic annals", it appears from the response that the President of Russia Vladimir Putin rewarded it by special decree with the Order of Suvorov for "the successful completion of combat missions and for the courage and heroism of the personnel beyond the call of duty" as far back as August 18, 2014. Later the Minister of Defense Sergey Shoygu gave to understand that this is for all combat services, including their operations during the referendum in Crimea.
"If all the abovementioned military personnel in enquiry had nothing to do with tragic events in Ukraine, would they answer me "don't ask me what to do and I won't tell you to get lost"? Would they hide behind the Personal Information Protection Act?" wrote Gudkov.
He also mentioned that he had not inquired about personal information.
Let us recall that August 29 Gudkov made an enquiry to the Ministry of Defense of Russian Federation.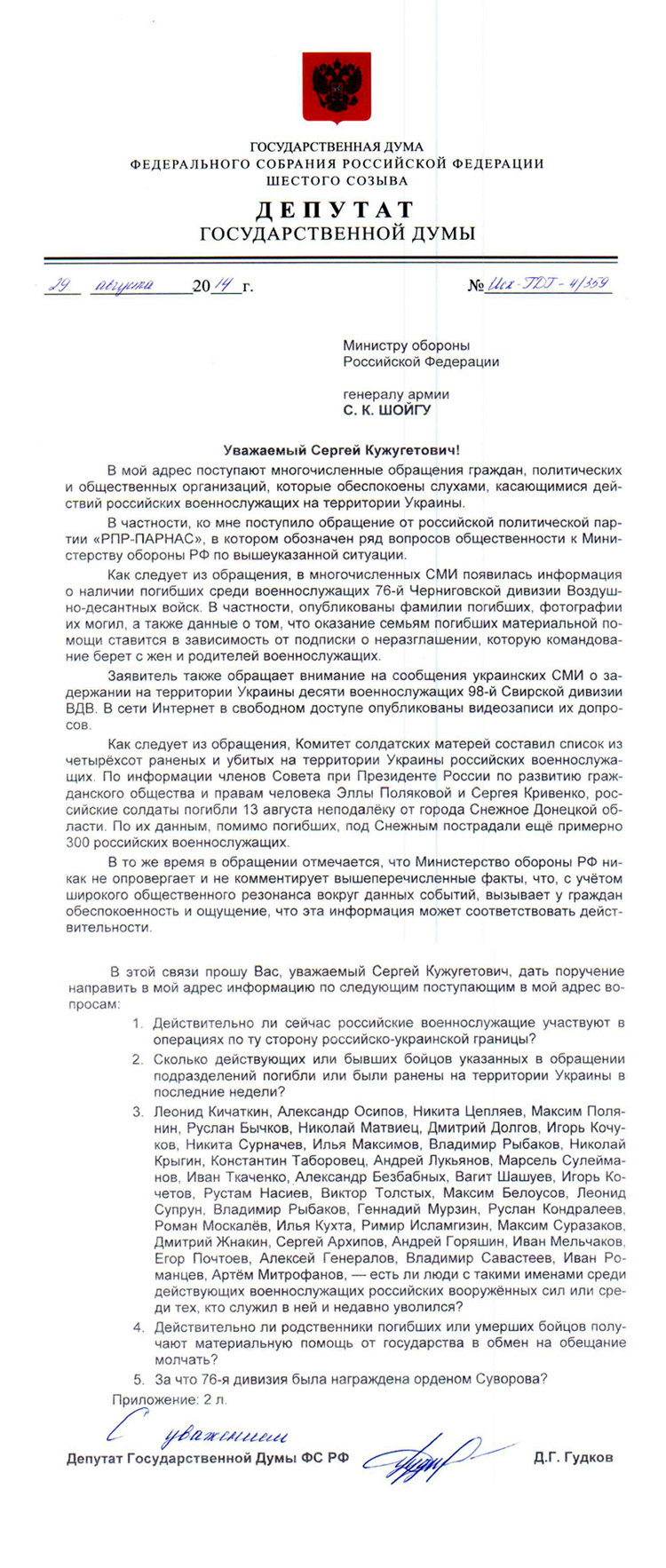 This is not for the first time when official Moscow keeps on denying that Russian militaries take part in the conflict on the East of Ukraine regardless of all the evidences of Russian invasion in Ukraine and the facts confirming deaths of Russian soldiers on the Donbas that had been already covered by StopFake.