On March 26 the Russian site Ridus published what it claimed was a letter from Ukrainian Finance Minister Natalie Jaresko to US Assistant Secretary of State for European and Eurasian Affairs Victoria Nuland. In the letter Jaresko asks Nuland to help postpone the Dutch referendum on the EU Association Agreement with Ukraine which is planned for April 6.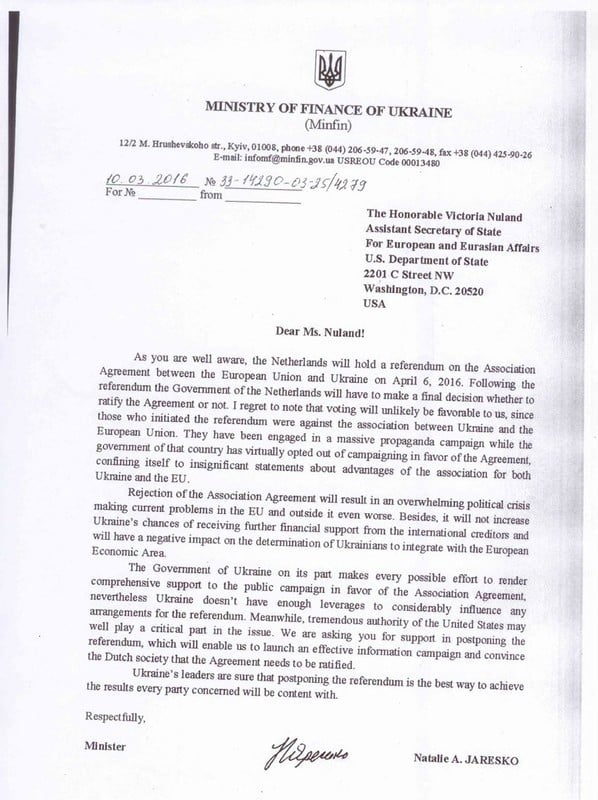 Among the Russian websites that reprinted this story were Novostnoy Front, Narodnyi Korrespondent, E-news.su and others.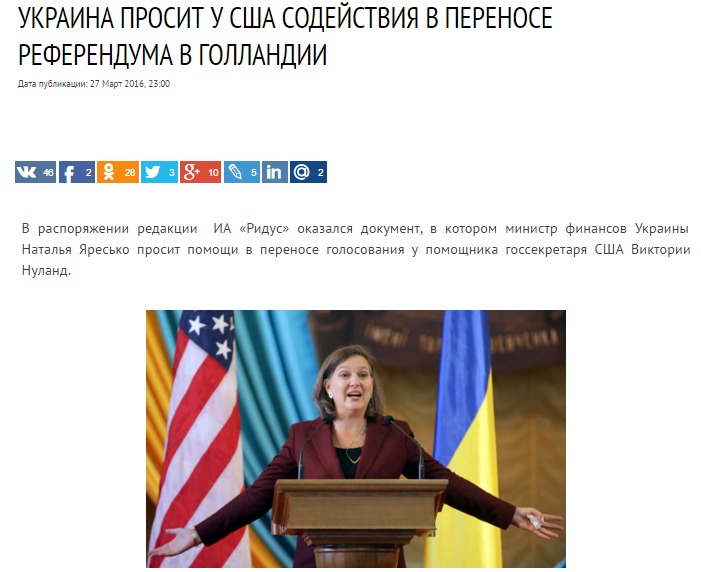 Ukraine's Finance Ministry denied it had anything to do with such a letter.
"The information published on the Russian website on March 26 is untrue and the letter seemingly from Finance Minister Jaresko is a fake. The numbering on the letter does not correspond to the format and indexing that the Ministry adheres to in registering all of its correspondence" wrote the Finance Ministry Press service in response to StopFake's inquiry.
Jaresko published a copy of the fake letter on her social media account with annotations showing its inauthenticity.
"There's a badly faked letter making the rounds on the Russian internet in which I ask the US to help postpone the referendum in the Netherlands" tweeted Minister Jaresko.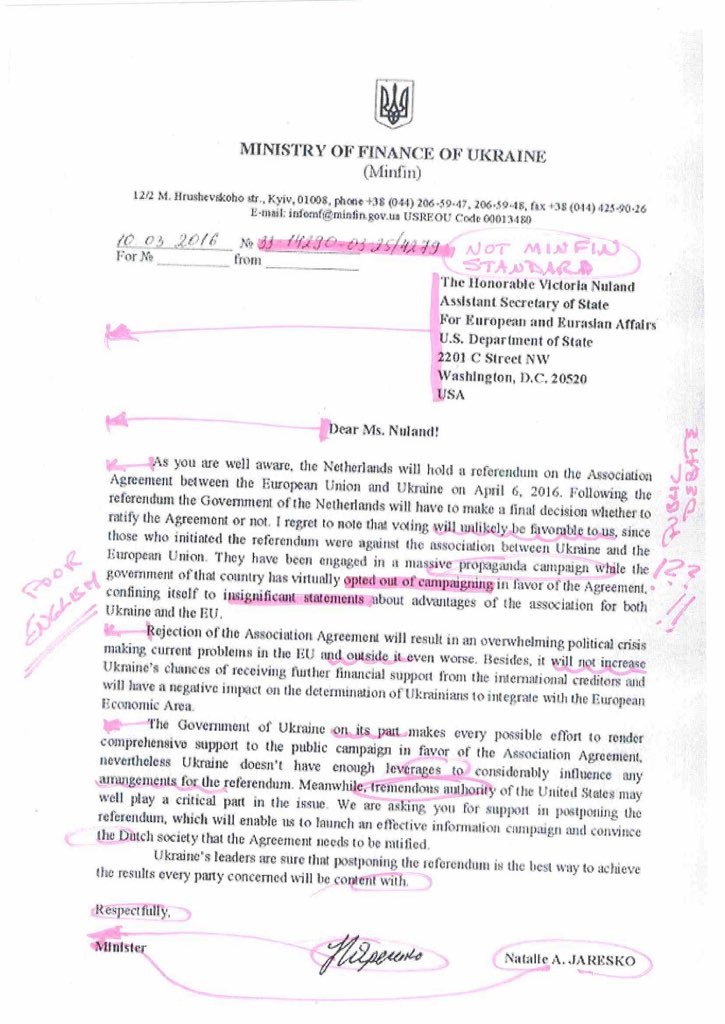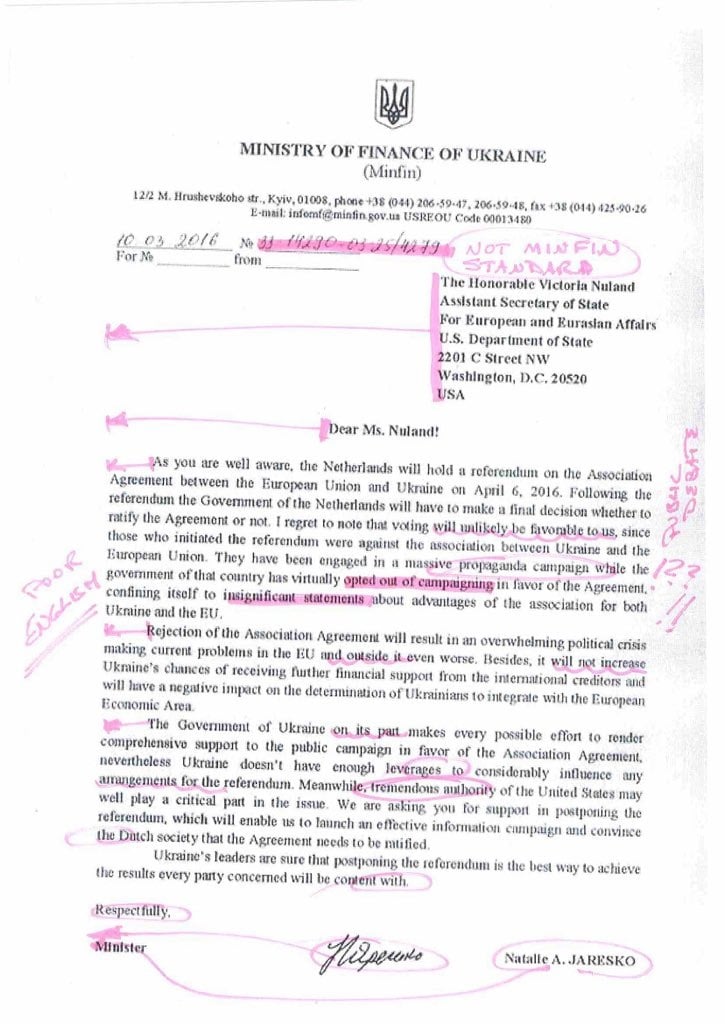 On the eve of the Dutch referendum, a variety of fakes have appeared on the internet. In February a document appeared claiming that Ukraine would try to sabotage the referendum. Earlier fake Azov videos appeared threatening the Dutch with retaliation if they voted against the EU Association Agreement with Ukraine.