"Ukrainian sportsman Aleksey Oleynik put on a t-shirt with Putin at the weigh-in before the UFC fight", reported TV channel RT. The main Russian media spread this news emphasizing Ukrainian citizenship of the sportsman.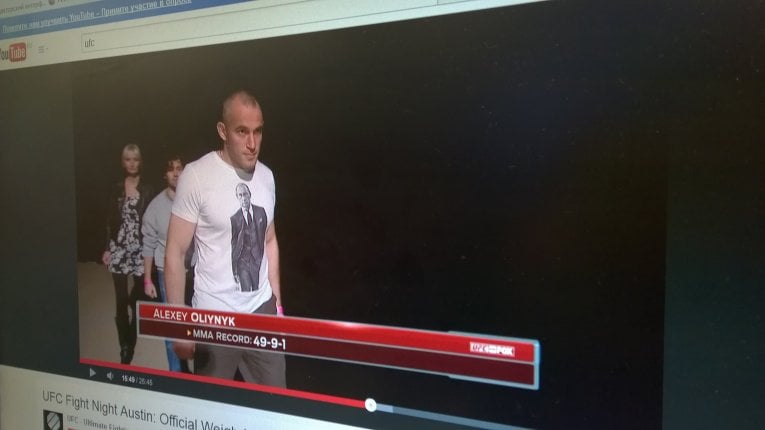 As a matter of fact, Aleksey Oleynik, who was born in Kharkiv, fights in Russian championships and presents Russian on international competitions, which is confirmed by the Russian Wikipedia. Among other facts, it informs that he is twice champion of Russia.
Being interviewed by sports.ru on February 6, 2014, Oleynik said: "I have been living in Russia for 7 years already. I have a house, a wife, and three children here. What for do I need the citizenship of the other country?"
Answering questions of forumers of mixforum.ru in December of 2013, Aleksey Oleynik said that he had not a Ukrainian passport already because he was in the process of receiving Russian citizenship.