On October 21 and 22, several Ukrainian web sites spread the news entitled "Belgorod, Russian Federation – a huge column of military machines is moving towards Ukraine. VIDEO".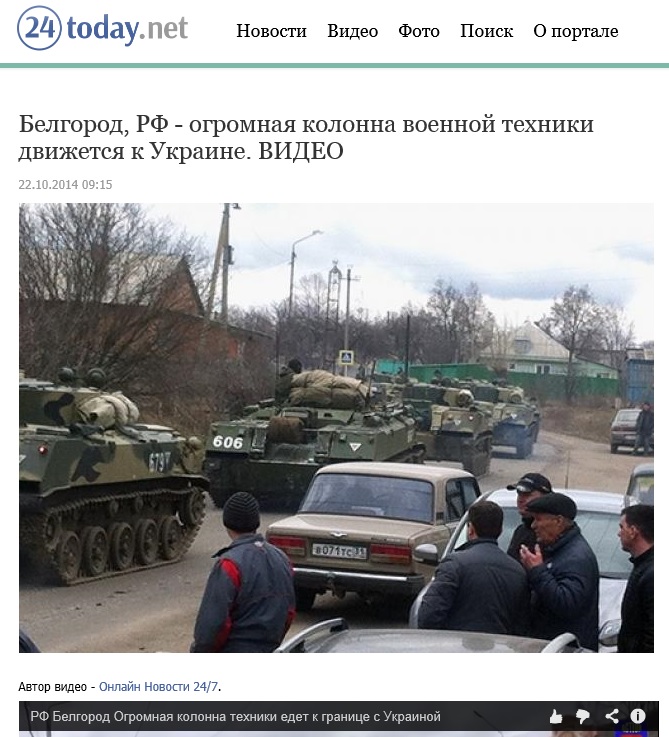 Indeed, the video shows a column of military machines moving along the streets of the city.
https://www.youtube.com/watch?v=ulmX3iJbolU&list=TL0kU9g1tnEzhlvE2tXVFlMJgDaG6BKdhE
However, this video was not filmed on October 22. This can be determined even from the fact that there are absolutely no leaves on trees, as it is in spring, not in October. The original of this video appeared in the Network long ago.
Here is the same video, but published on Youtube on April 9, 2014.