Sputnik International published news about the "economic collapse" of Ukraine on April 25. The report claims that Ukrainians need to tighten their belts, as inflation rises and the GDP falls. The report was accompanied by a photo of a shop with empty shelves.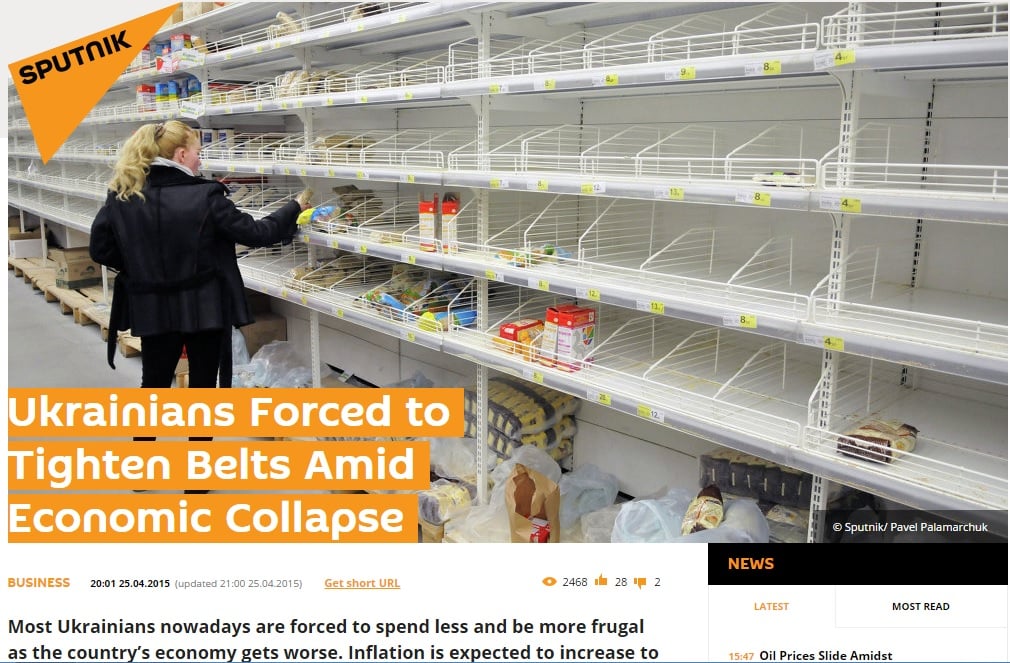 However, the photo was taken in Lviv on February 25, though it is not mentioned in the article.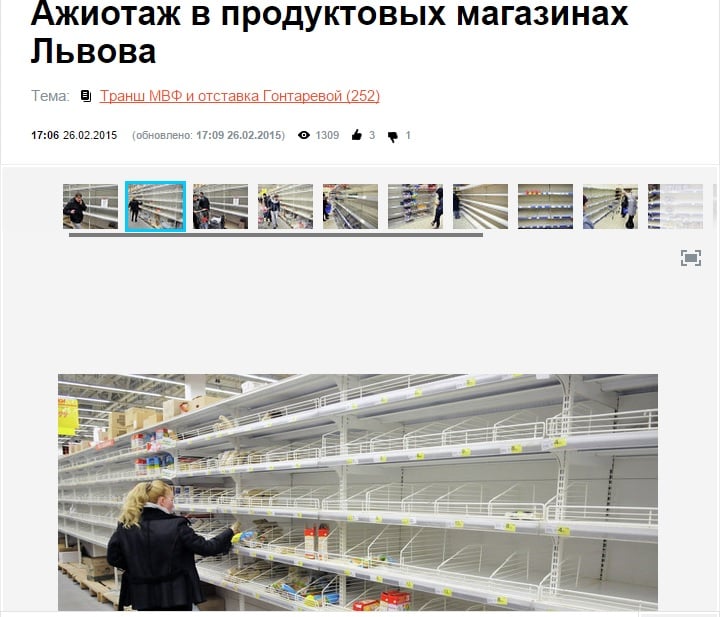 The photo was posted on Twitter on February 27 when the Ukrainian exchange rate fell from 16.88 UAH to the dollar on February 3 to 32.98 UAH by February 27. At that time, Ukrainians cleared out stores and hoarded so quickly that owners didn't have time re-stock. The panic later subsided at the beginning of March after the exchange rate stabilized at 25.5 UAH to the dollar.