The StopFake organization has launched a new monthly newspaper called Your Right to Know aimed at Ukraine's occupied territories in the eastern Donbas region.
Supported by the British Embassy in Ukraine, the publication has two goals, to educate and inform. "Our stories will focus on media literacy, we will help our readers differentiate fakes from real news stories, introduce them to trustworthy media and debunk the newest Russian fakes and propaganda" said the new publication's chief editor Oleksiy Ladyka.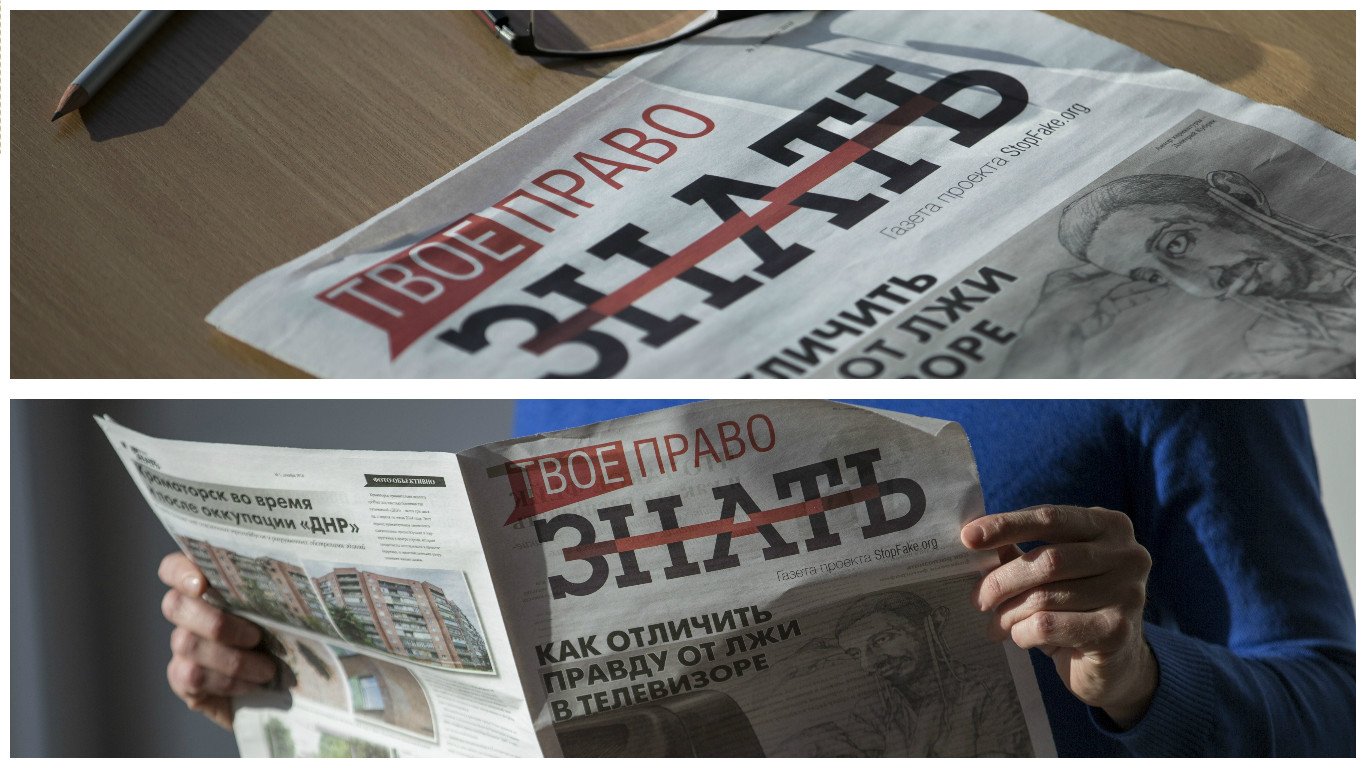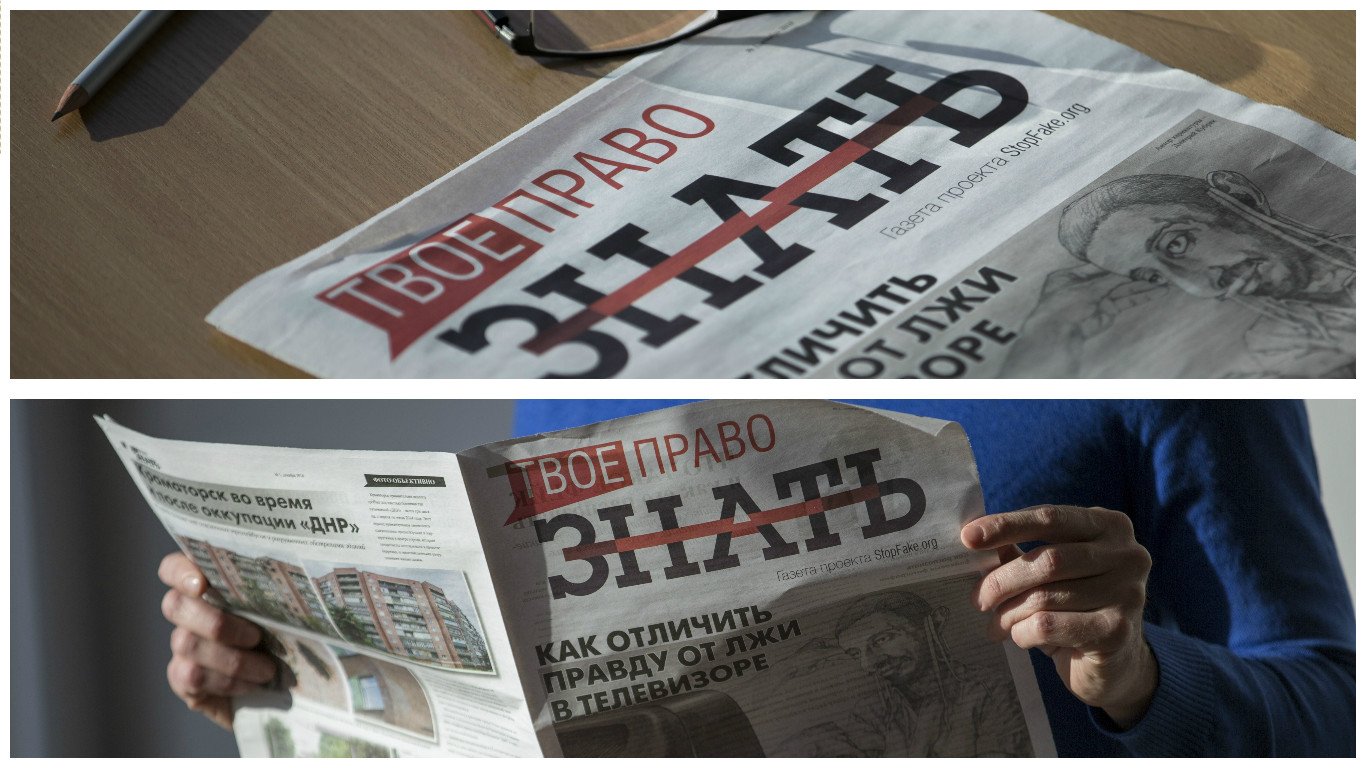 The new publication will also feature stories from Radio Liberty's Donbas Realiyi program focusing on news and analysis from the Donbas.
Radio Liberty's Ukrainian service director Maryana Drach hopes the new publication will help Donbas residents view the events unfolding in their region in a new light and draw independent conclusions.
With a circulation of 101,000 the new publication will be distributed free of charge through the post to Donetsk and Luhansk oblast residents (Toretsk, Krasnogorovka, Maryanka, Severodonetsk, Lysychansk, Rubizhne, Popasnaya, Svatovo, Starobilsk, Bilovodsk, Novoaydar, Shchastia). Residents of this region often have no other source of news outside Russian television, widely known for its propaganda and fake stories.
The first issue of the publication Your Right to Know was published December 29, 2016 and can be read here: