According to Ukraine's Air Force, the air raid alert that sounded during the US President Joe Biden's visit to Kyiv was due to the take-off of in Belarus of MiG-31K aircraft carrying Russian Kinzhal missiles. The maximum range of such missiles is more than 2,000 kilometers, which is why air raids sirens are sounded throughout the country every time Russian planes carrying those missiles take off.
Several Kremlin news outlets are claiming that the air raid siren that blared during US President Joe Biden's recent visit to Kyiv, was turned on for no reason.
"The Kyiv authorities tried to create an appropriate background for the visit of the American delegation to Ukraine. In addition, the air raid siren became a successful PR campaign for Joe Biden, one that will allow him to score extra points before the 2024 presidential election, " wrote the Russia's federal RIA news agency.
Other sites write that the siren was sounded intentionally as an act of "defiance", and that "during the activation of the air raid alert, no one even flinched, not a single muscle twitched on their faces. It's like everyone knew what was about to happen."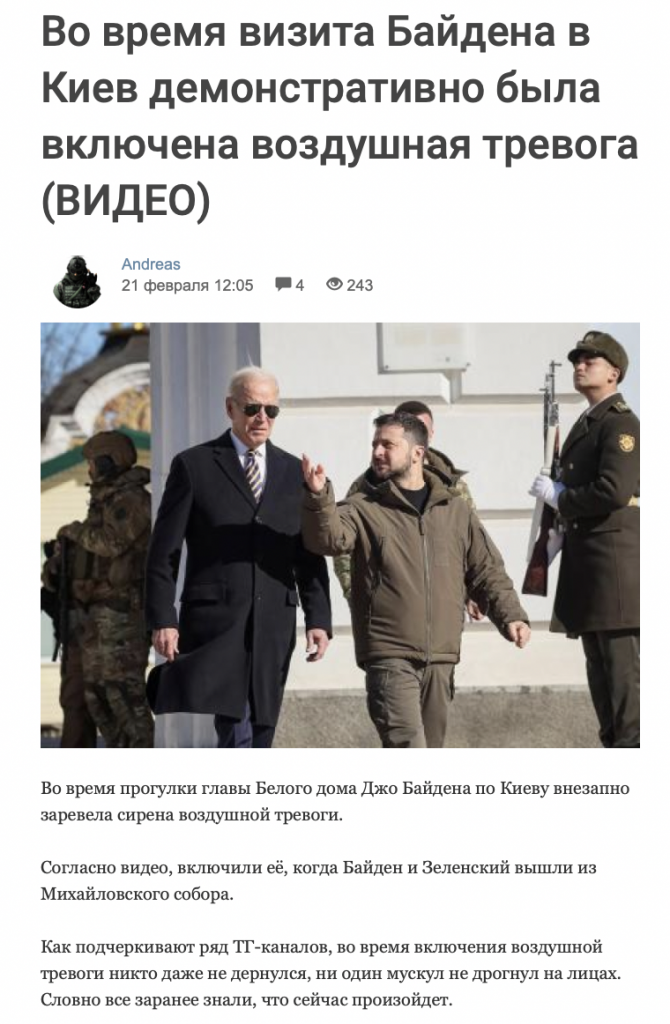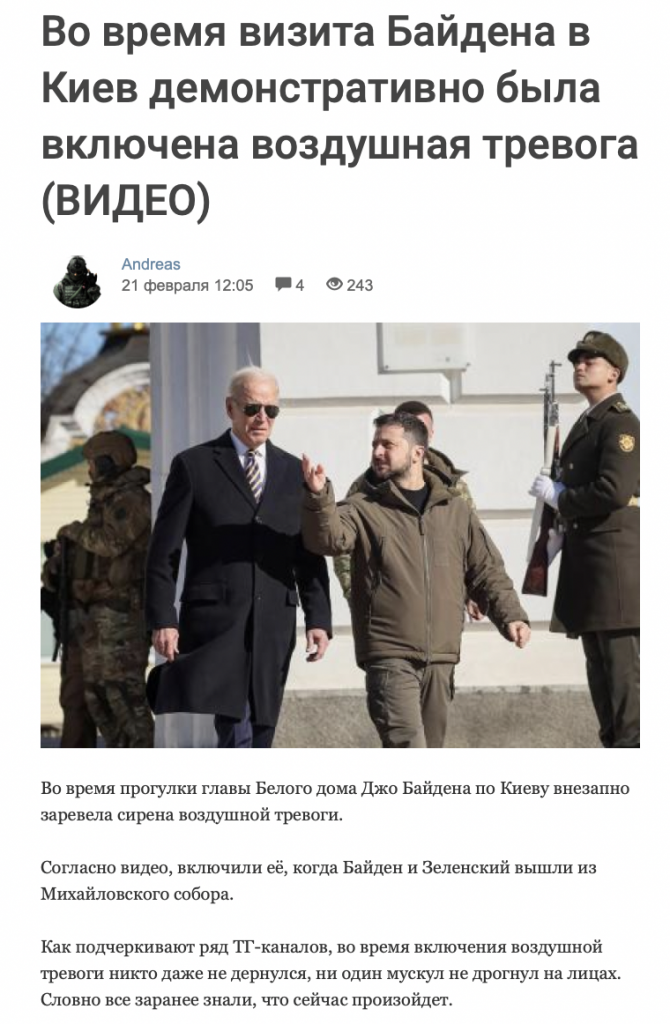 On February 20, on the eve of the one year anniversary of Russia's full-scale invasion of Ukraine, President Joe Biden paid a visit to Kyiv. Shortly before the official notification of the visit, a large-scale air alert was announced throughout Ukraine. According to the Ukrainian Air Force, these two events are not linked.
"Obviously, there is a threat throughout the country. This happens when MiGs carrying Kinzhal missiles take off in the north, they can fly both from Belarus and Russia and threaten our country. Is this connected with the American leader's visit or not,  draw your own conclusions here, "said Ukraine's Air Force Command spokesman Yuriy Ihnat, during a briefing.
On February 20, the air raid lasted 1 hour 32 minutes, from 11:34 to 13:07, according to the Kyiv Digital, which tracks all air raids in the capital.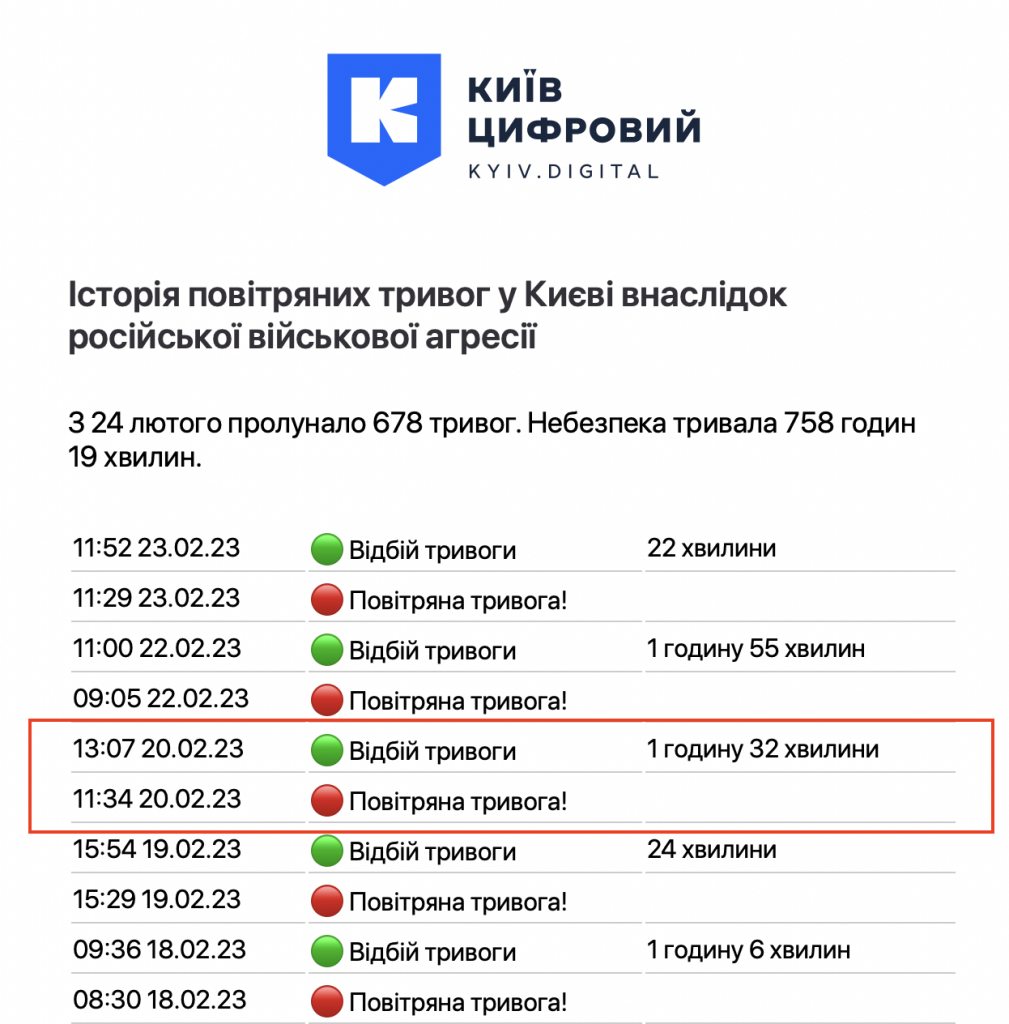 The Belaruski Hayun Telegram channel, a monitoring group which helps identify Russian military movements in Belarus, published a message on February 20 at 11:34 that an escort fighter jet took off from the Baranovichi airfield at 11:27, and a Russian MiG-31K took off from the Machulishchi airfield at 11:30. As MiGs carry the Kinzhal missiles, whose range is more than two thousand kilometers, large scale air raids are sounded throughout Ukraine every time they take off. This is what happened on February 20 during the US President's visit to Kyiv.