A draft law under parliamentary consideration which has not yet been voted on does not cancel existing national holidays, but simply establishes new public holidays. The draft introduces a Peace Day holiday on September 21, in order to celebrate peaceful life after Ukraine's Victory over Russian military aggression. The May 9 Victory over Nazism day will remain a holiday, but will become a workday.
A number of Kremlin publications are spreading false information claiming that Ukraine has already introduced a new holiday of victory over Russia, which will be celebrated instead of the May 9 Victory Day.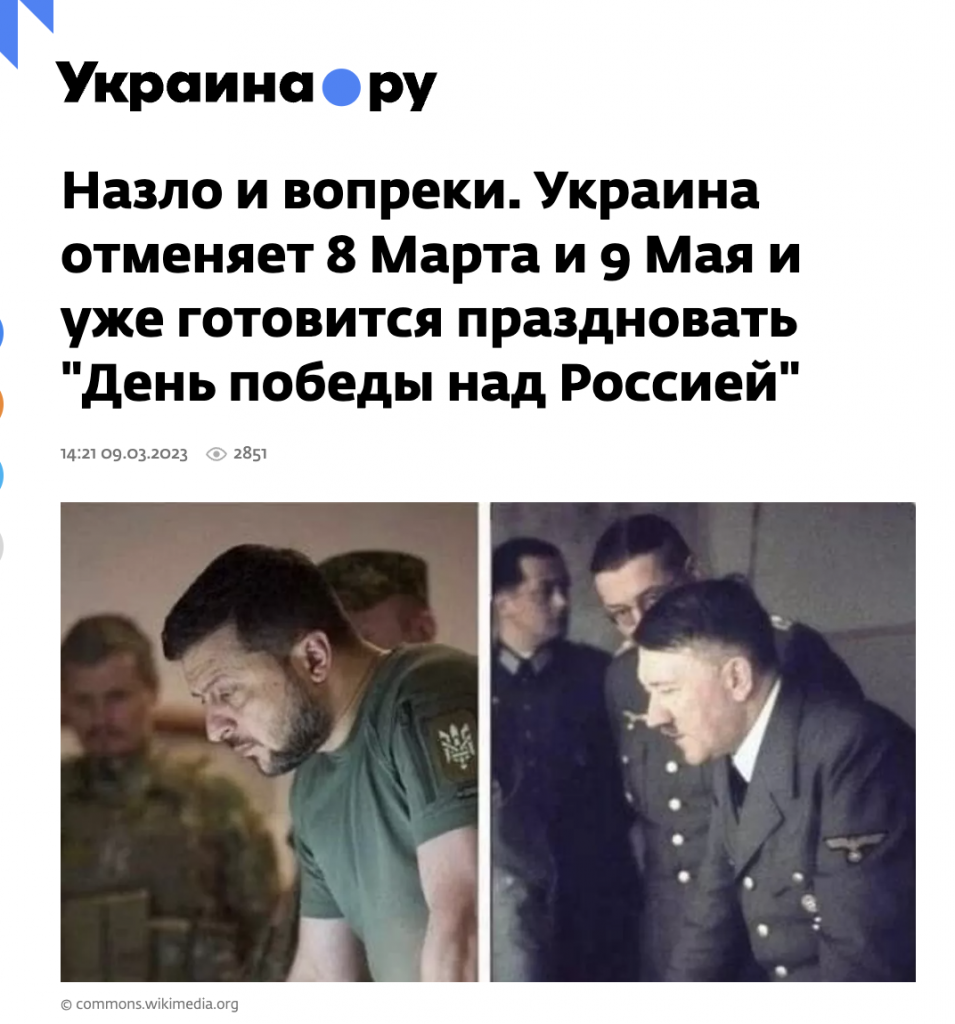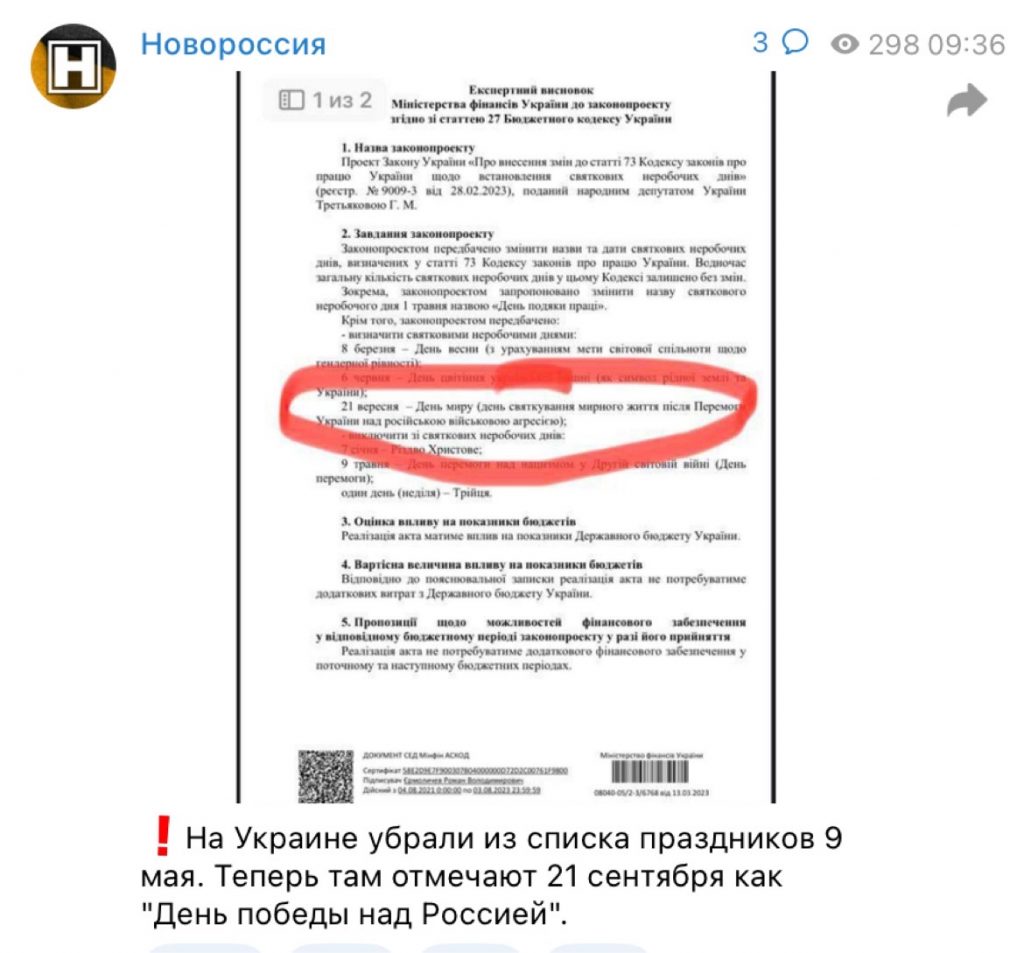 'Canceling Victory Day is the most despicable act against those who gave up their lives to liberate the world from Nazism,' declared Russian State Duma spokesman Vyacheslav Volodin. 
'Zelenskyi's Nazi regime excludes Victory over Nazism Day from Ukrainian holidays. Makes sense, because what would they celebrate? Victory over themselves?' writes the Russian Mriya propaganda site.
These heated statements are a hysterical reaction to a draft law which aims to amend Article 73 of the Ukrainian Labor Code on non-working public holidays. The document has only been submitted for review and has not yet been voted on.
The draft law's key proposal is not to cancel holidays, but to establish new national non-working day holidays. 'Article 73 of the Labor Code establishes 12 holidays per year that are official days off, which do not fully reflect the historical, religious and cultural characteristics of the Ukrainian people,' the document authors write in the explanatory note.
Regarding the Day of Victory over Nazism in the Second World War, which is celebrated in Ukraine on May 9, the authors of the draft law emphasize that this day 'will be designated as a holiday, but a working day.'
'Preserving the memory of the victory over Nazism and honoring the memory of the Second World War of 1939-1945 victims in Ukraine is an important component of national memory,' says the explanation to the draft law. Therefore, no one is going to cancel the Day of Victory over Nazism, let alone celebrate the Day of Victory over Russia instead. For this, the authors of the draft law propose a completely different day, September 21.
'All of Ukraine is looking forward to the Day which will be the day of Ukraine's is victory over Russia. The draft law proposes to provide for such a day in the current legislation, establishing a non-working holiday on September 21, the Day of Peace," the authors of the draft bill explain.
The Second World War narrative is a crucial piece in the Russian propaganda ideology. StopFake has repeatedly refuted propaganda claims about Victory of Nazism Day being allegedly canceled in Ukraine and its celebration — prohibited.