On May 29, the Russian news agency TASS published a false report with the heading "The USA Has No Confirmations that Russia Moves Troops to the Border with Ukraine." Its author, Dmitry Kirsanov, refers to a statement by U.S. State Department spokesman Jeff Rathke during a regular briefing.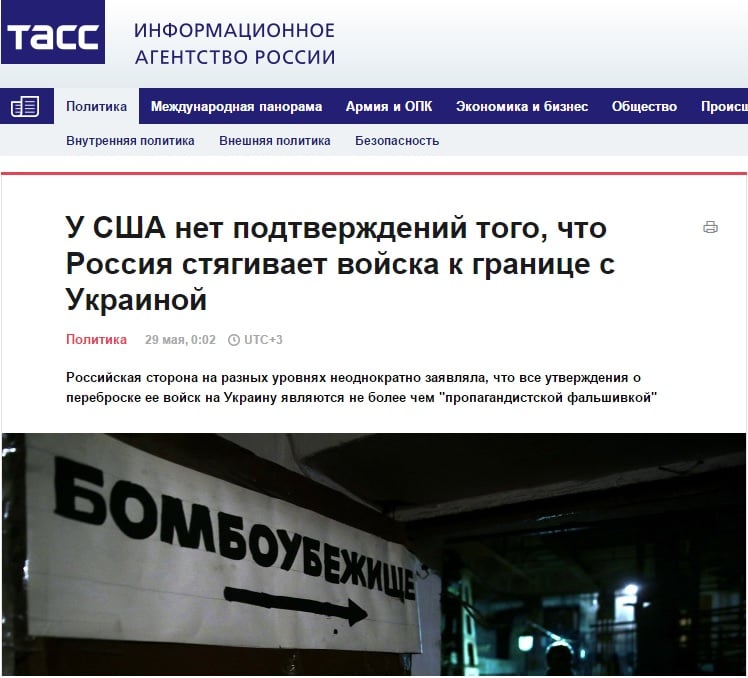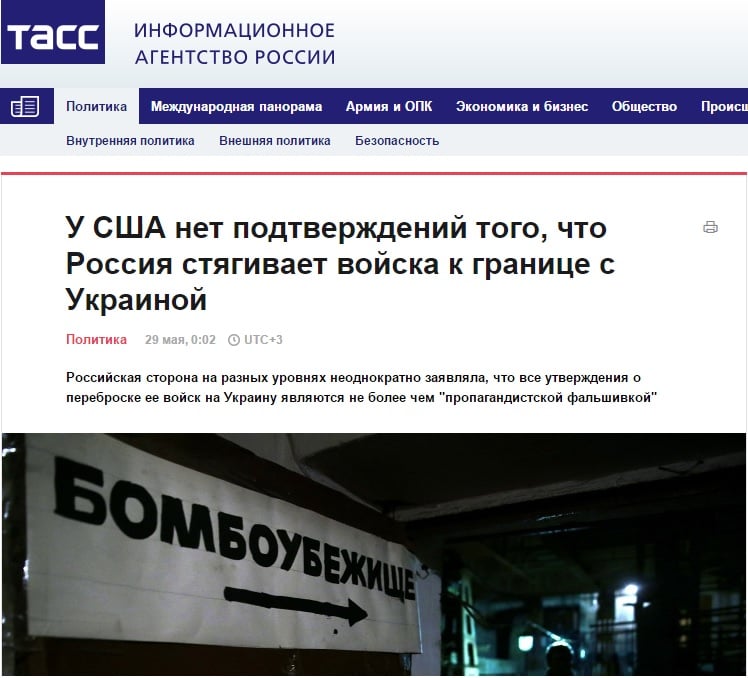 Rathke was quoted completely out of context. A journalist asked him specifically about a firing range in Kuzminsky, in the Rostov region. Earlier, Reuters had reported about a concentration of Russian troops and equipment on this exact spot. Rathke responded, "Well, I don't have a specific comment or confirmation of that particular report."
Moreover, what Rathke went on to say at that same briefing directly contradicts the TASS story: "Russia maintains forces, of course, along its border with Ukraine, and the – there also is a large concentration of command and control equipment in eastern Ukraine – air defense systems and so forth; all these things that we've talked about in recent weeks and months."
A full transcript of the briefing can be found on the on the U.S. State Department website.