Earlier this week scores of Russian media (Vzglyad, Euronews, Russkaya planeta, Nezavisimaya gazeta, Pronedra and others) disseminated a TASS story claiming that the UN is "concerned about the falling Ukrainian standard of living and insists that Ukraine provide social protection for its population". According to TASS, Ivan Šimonović the Assistant Secretary-General for Human Rights made these claims during a recent briefing.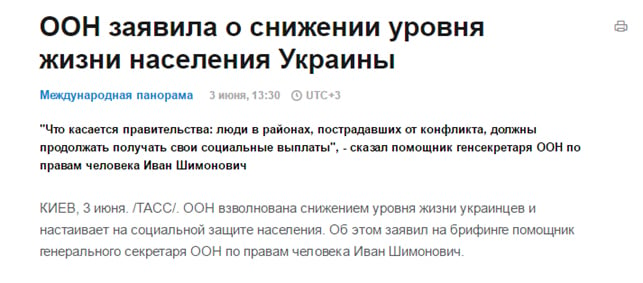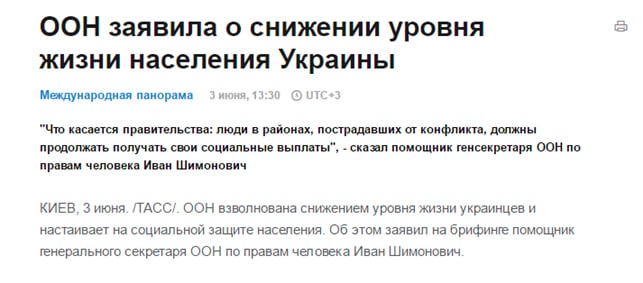 The data TASS refers to is part of the UN Report on the human rights situation in Ukraine 16 February to May 15, 2016 that Šimonović presented in the beginning of June.
The report describes the situation in eastern Ukraine, which after two years of war "remains fragile and continues to have a major impact on human rights, especially for those living near the contact line and the territories controlled by armed groups".

TASS has taken those sections of the UN report that describe the increasingly worsening situation in the occupied territories of Ukraine and presented them as representative of the economic and human rights situation in the entire country.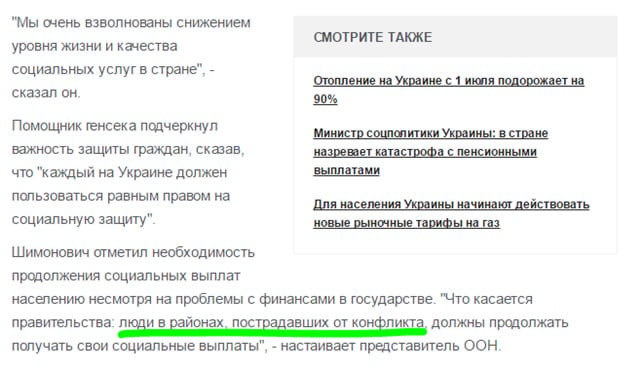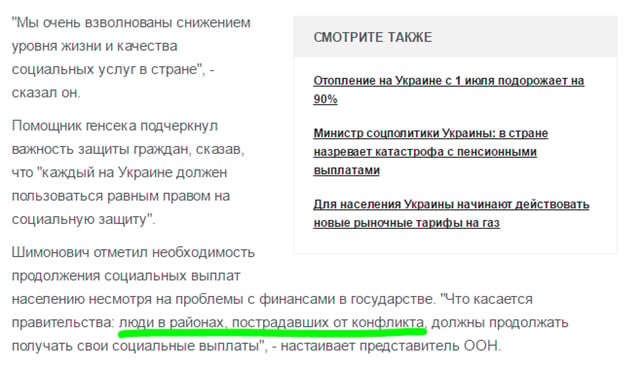 Russian economic news site Pronedra in particular went out of its way to claim that the "standard of living in Ukraine had fallen drastically".


StopFake reached out to the UN Human Rights Monitoring Mission in Ukraine for clarification and received confirmation that Ivan Šimonović's presentation of the UN report was not about growing poverty in Ukraine, but about the need to enforce the Minsk agreements which will allow respect for human rights and help to improve the quality of life in all of Ukraine.