Recently, it was reported in some Ukrainian media outlets that the Commander, Lieutenant Colonel of the Bakhchsarai Motor Battalion Vladimir Sadovnik, as well as several military – contractors and praporshchiks, took the sideof the Crimean government. Allegedly, it happened on March 10, 2014, when Sadovnik accompanied by the unidentified soldiers with automatic guns entered the territory of his military unit.
However, the Bakhchisaray Commander Vladimir Gardener, who was kidnapped in Bakhchsaray, in an interview with TSN, denied rumors of switching sides to the Russians. According to him, the Motor Battalion has been seized by people in uniforms without insignia. They are controlling the periphery of the military unit and blocking access to essential facilities. According to Sadovnik, they have automatic weapons as well as pistols very similar to Makarov. They also have hand grenades and sniper rifles.
The video of the interview with the commander can be viewed here.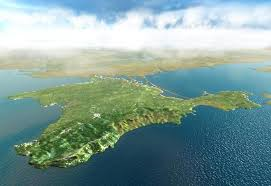 According to the commander, the unidentified military group has raised the Russian flag on the flagpole. They are trying to bribe his officers, offering money and positions.
Sadovnik also said that the invaders had offered him about 40 thousand Hryvnia for defecting to their side. But the commander refused to accept.
Based on: TSN.