A user of a social networking site Twitter under the name Extremist-ua published a death certificate, which was allegedly issued in the name of Viktor Yanukovych, Ukraine's former president.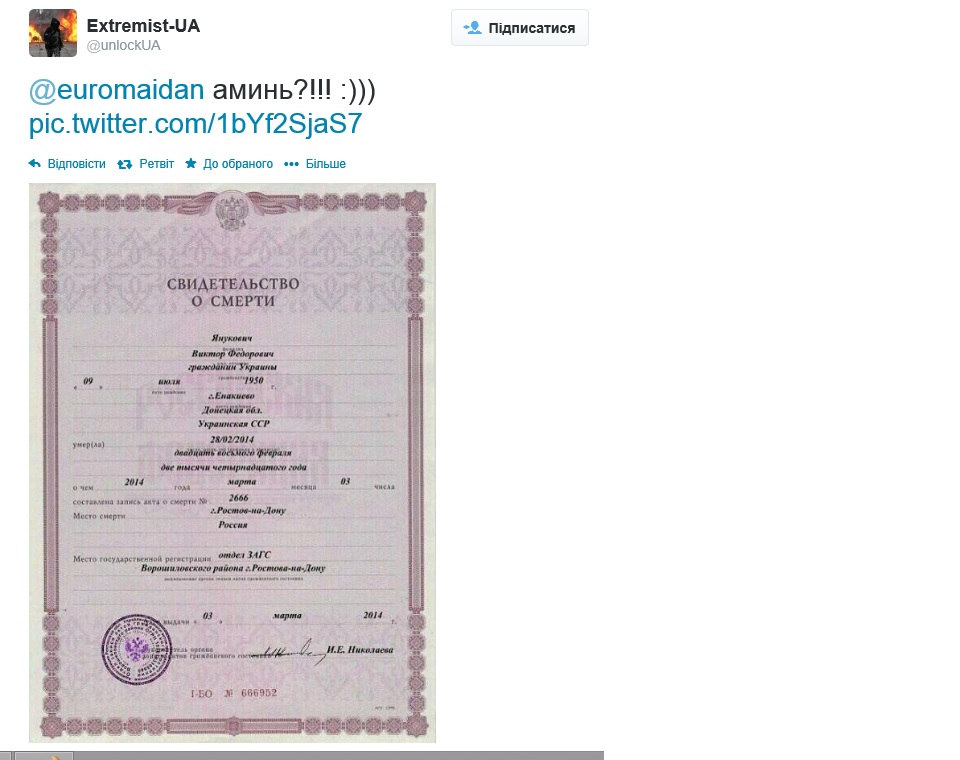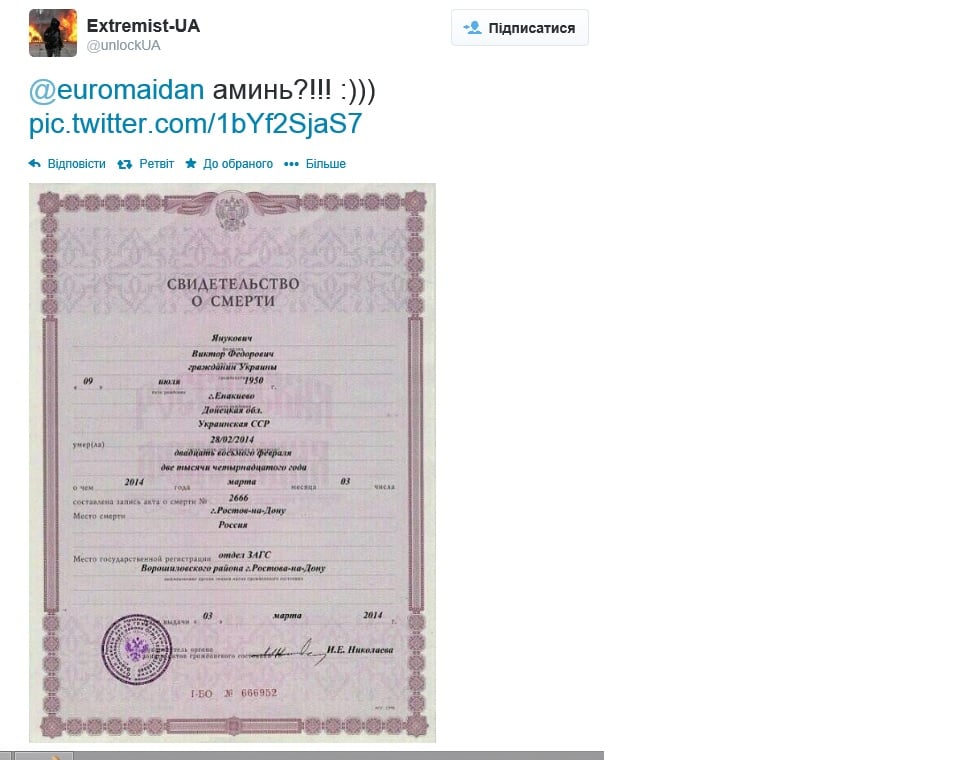 It is quite easy to detect fraud. The original of this form has been around on the Internet for a long time. For example, it can be found on a site called "Buy diploma in Norilsk." Serial numbers on the document published on that site and the so called death certificate are identical.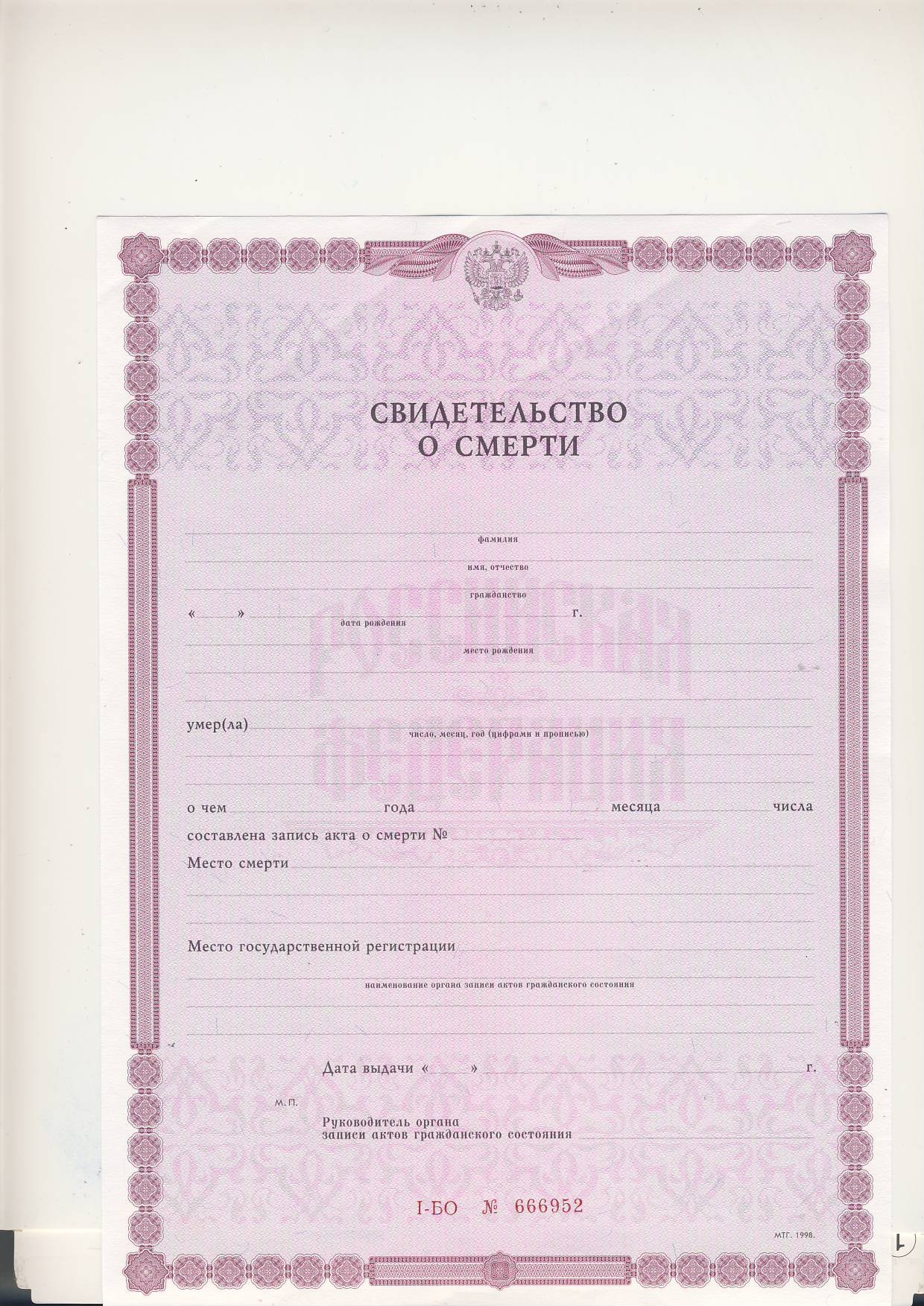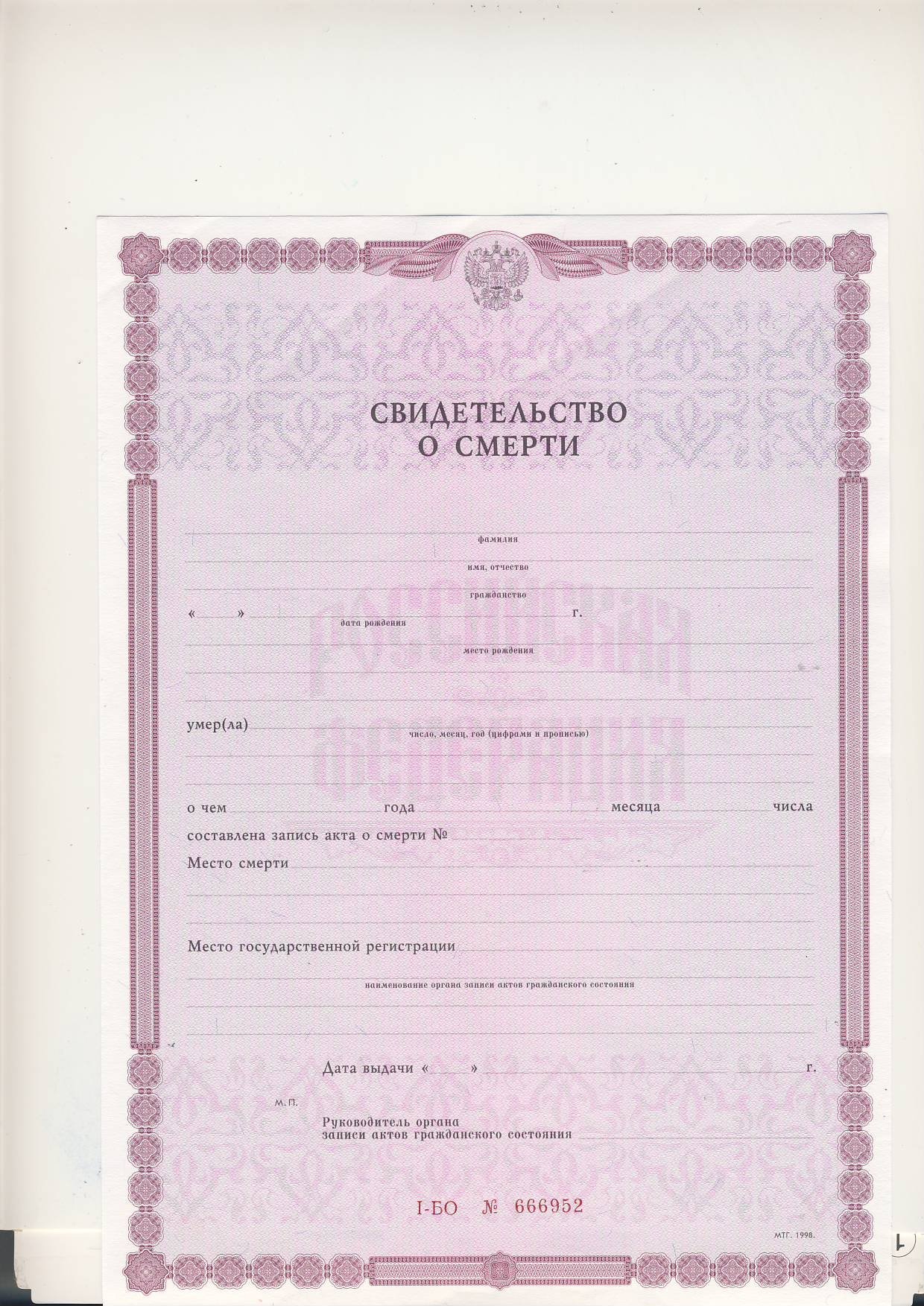 May we remind you that earlier there was another certificate published on the Internet: a so called certificate of change of residence of a Crimean from Sevastopol to Magadan. In that case the Photoshop software was also used.