On March13th, 2014 the program Vzglyad.ru reported that the 70th anniversary of liberation of Kherson from Nazi invaders, which was planned to be celebrated there, had been cancelled. "Vzglyad" also said, with reference to ITAR-TASS, that Kherson would not take part in a commemorative relay dedicated to the glory of the soldiers. During this relay it was planned to pass a capsule filled with soil, along the route that Soviet troops took when liberating the land from fascists. Kherson was to receive the capsule from the town of Tsiurupynsk and pass it on to the town of Mykolaiv.
However, in his comments to Stopfake the Head of Public Relations of Kherson City Council denied this report. 
"There WAS a celebration. It took part at 'The Soldier' monument. Celebrations were held as scheduled, all information about it was published. Only the concert, which was scheduled during these celebrations, was cancelled. It was scheduled to take place in the Drama Theatre. It was cancelled because there was a resolution from the Cabinet to reduce the number of events during the celebrations. Yet, veterans attended the official part of the celebrations. Prior to that, the officials met up with each of the veterans. There are four veterans still alive in the city."- said the Head of Public Relations.
The website of city of Kherson has a report  from this event.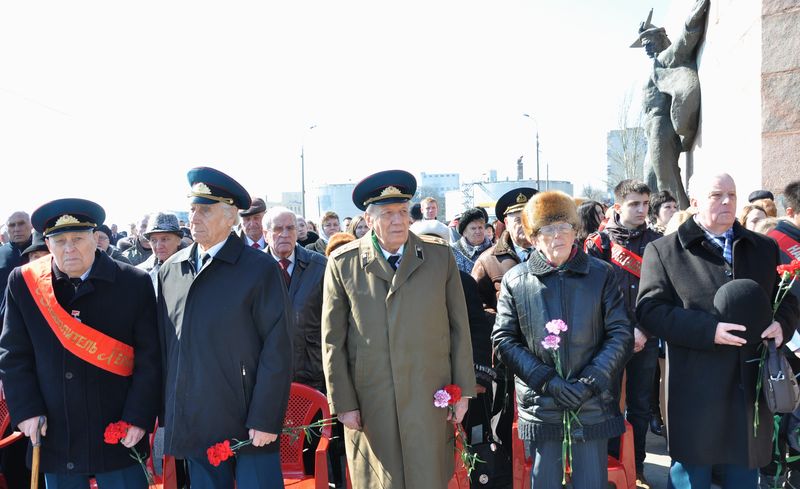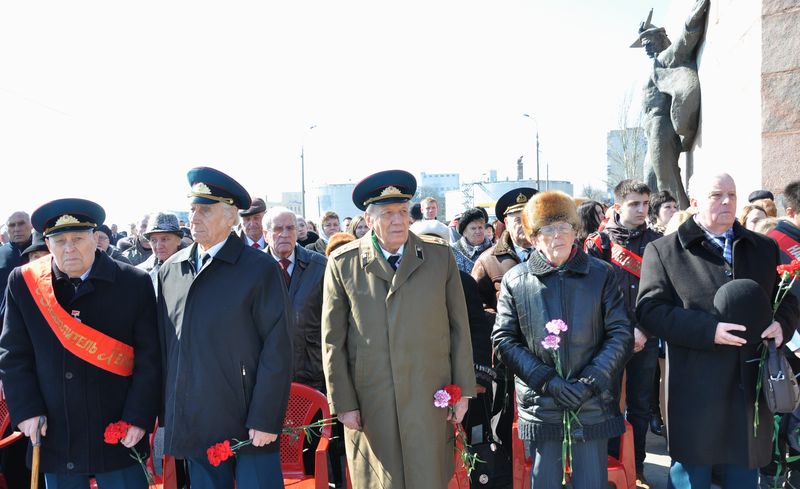 Separately Stopfake was told about the capsule. /span>
"During the event yesterday the Capsule was passed on. The event is called "The Heirs of Victory". Mr. Kutsenko, the Chairman of the Regional Council of Veterans, showed the capsule from the stage. He said that the soil from all over the entire territory of Ukraine, where the battles took place, is being placed in this capsule. We have added some soil from Lepetyha, where in those days heavy fighting took place. The capsule then was passed on to Mykolaiv."
Below you can see the image of the capsule. There is also a photo from the grand event, which took place on March 13, 2014 in the Drama Theatre, the day of liberation of Kherson.