Photos of a letter dated May 28 of the Secretary of the National Security Council of Ukraine Andriy Parubiy to the Head of the State Border Service Mykola Lytvyn are being massively spread in Internet. In this classified letter Parubiy allegedly asks Lytvyn to stage a showdown with militants in the frontier area and to capture Russian arms in order to discredit Russia in the eyes of the international community.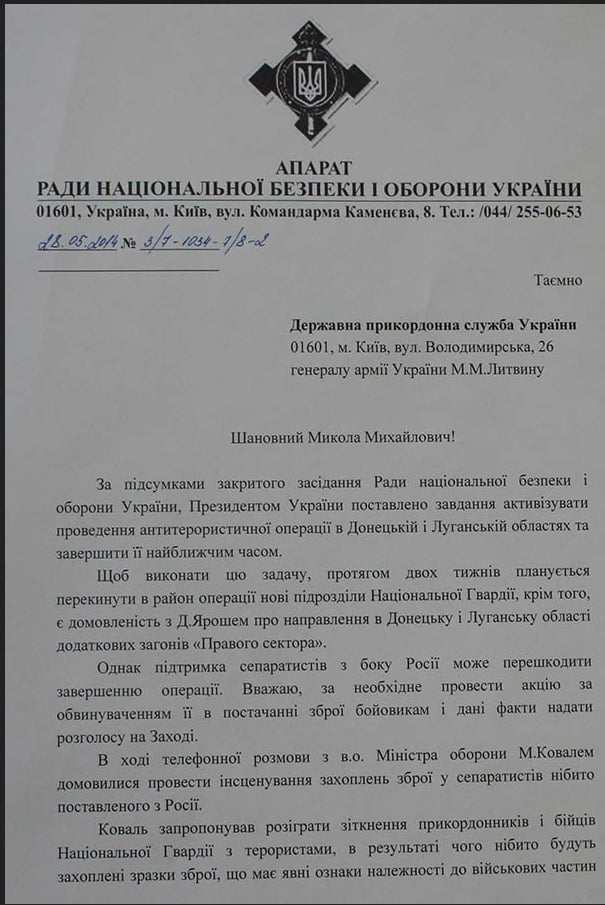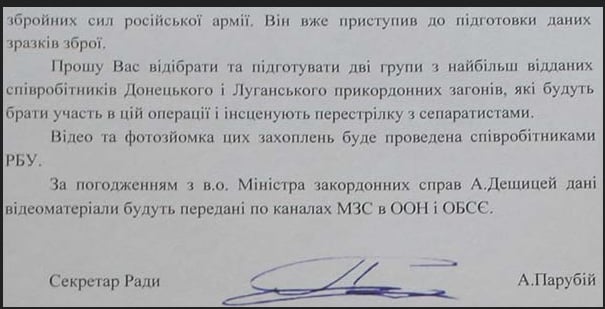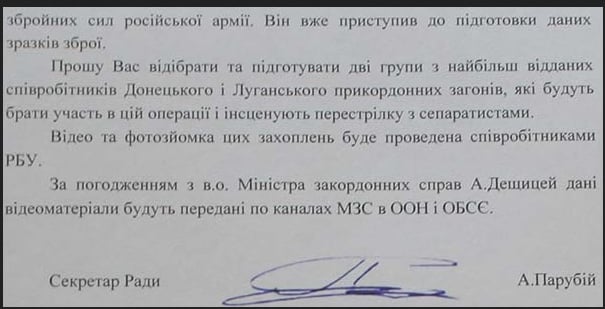 On July 1 TV channel Russia 24 in the program "Vesti" (copy of the site) issued a news item concerning this. In the news item journalists referred to the publication on the site of the project "Ukraine.ru". This project is managed by Ukrainian journalist Olena Berezovska who is considered to be a minion of the fugitive president Yanukovych.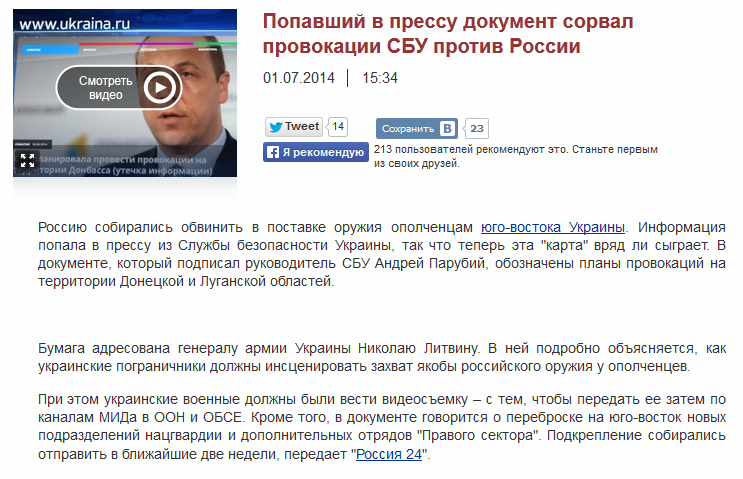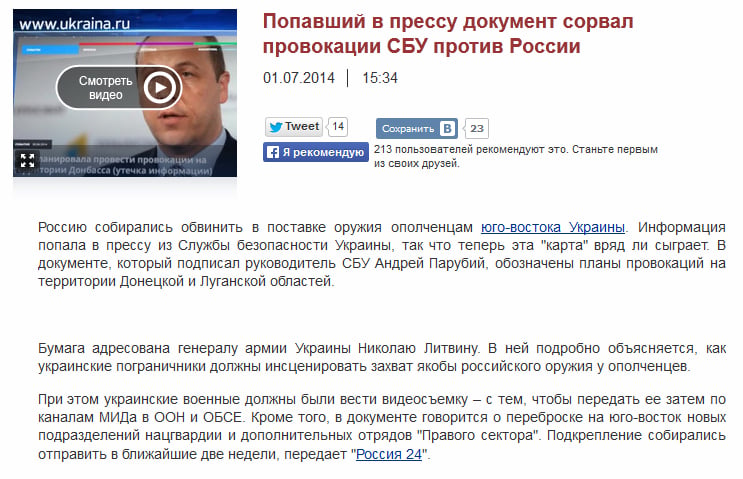 Here is the news item of "Vesti":
In this news item "Ukraine.ru" and "Vesti" name Parubiy as the Head of the Security Service of Ukraine and claim that it was the SSU that the document leaked from and now it is going to defeat plans of secret services. Taking into account that Parubiy never was the Head of the SSU, this statement is already quite doubtful.
In fact, the document is a forgery. In addition to numerous words of Russian origin (russisms) and grammar mistakes, this fact is also testified by Parubiy's signature. It was cut from the document, by which during the events on the Maidan in January Parubiy and some other politicians guaranteed safety to members of the law-enforcement agencies if they would sided with people.
Here is this document: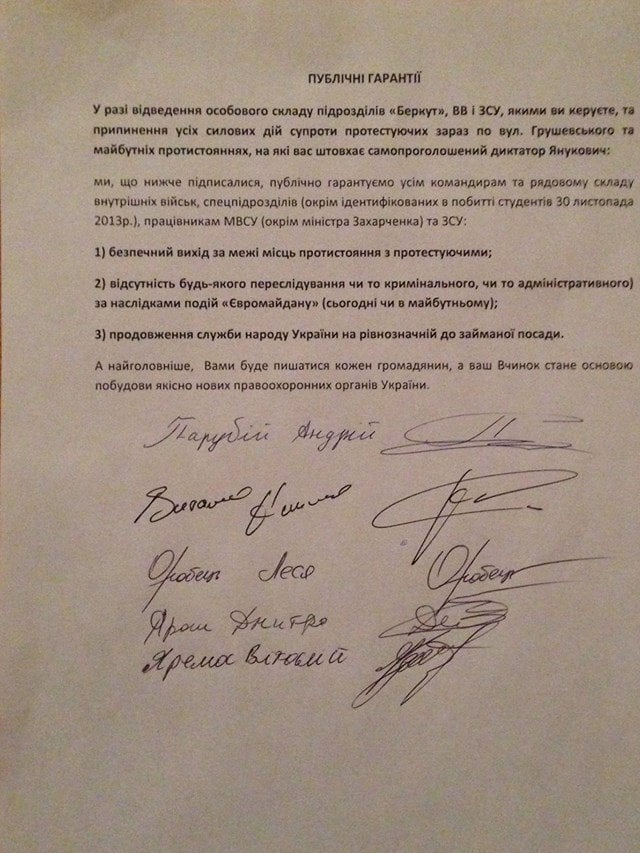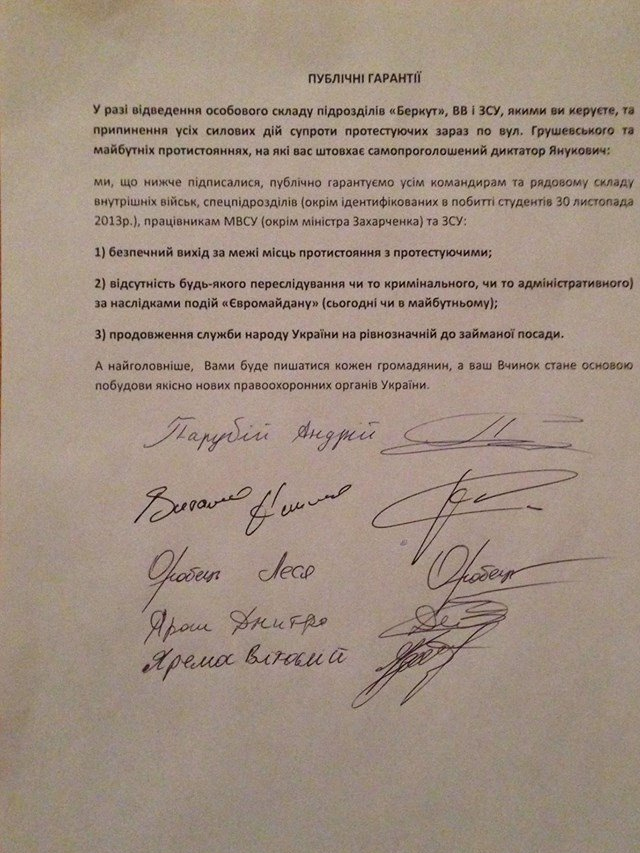 Here is how the signatures look like when overlaid by each other (transparency of the upper layer is 50%):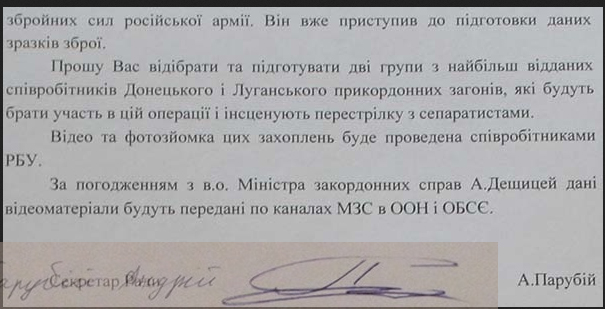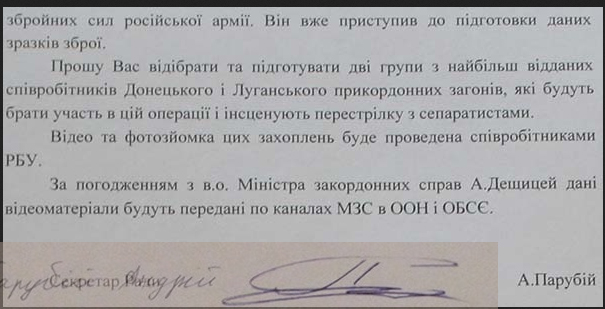 Let us recall that this is not the first time when Russian mass media try to accuse the SSU of a diversion against Russia by means of forged documents. Thus, in the middle of May they spread the forged document published in Internet by Oleh Tsariov. This document allegedly ordered to detain Russian citizens and to present them as subversives.