July 10 Russian news agency ITAR-TASS published on its site the news with a statement of the Ministry of Foreign Affairs of Russia: information about dead Russians in Ukraine is a result of Ukrainian propaganda. Answering a question of a Ukrainian journalist if Russian diplomats have information how many Russian citizens were killed in Ukraine, Russia's Foreign Ministry spokesman Aleksandr Lukashevich said: "I'm unfamiliar with such statistics and I think it is inspired rather by the Ukrainian propaganda opportunities that emphasize that we are fighting on the side of the militants. This is not true at all".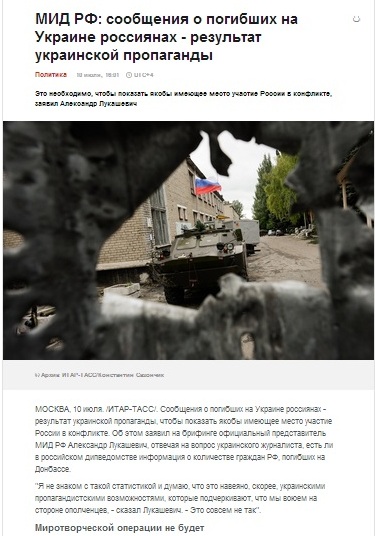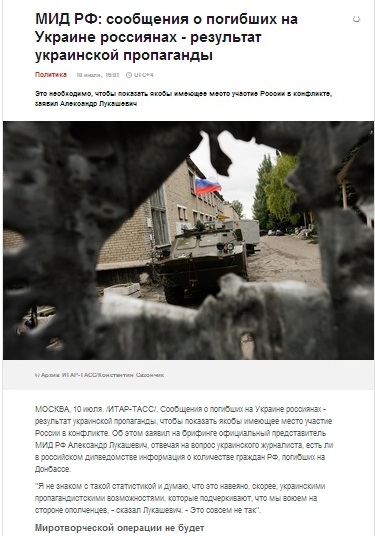 But even if the Russian Federation Foreign Ministry does not keep statistics of dead Russian militants in Ukraine, all the same they exist. Not only Ukrainian mass media but Russian ones as well report about this. "The radio station Echo of Moscow reported about funerals that had taken place on Saturday in Moscow adjacent areas. Three local residents killed in Donetsk on May 26, were buried. The name of one of them is Sergey Zhdanovich, the second is Russian special operations soldier Aleksey Yurin. The name of the third is not reported", informs TV channel Dozhd with the reference to the radio station Echo of Moscow.
Then a journalist tells in the Dozhd news item that 30 Russians perished in Ukraine on May 26. "It was then that self-proclaimed local authorities admitted for the first time since the beginning of the conflict in the region that Russian citizens were fighting on their side. May 26 after several hours of the combat for the Donetsk airport Ukrainian army occupied it. Bodies' delivery to the homeland was a large-scale event with more than 100 journalists from all over the world. That is 30 bodies were taken to the Russian border on a centralized basis. Then it is not known how particularly they were delivered", reports Dozhd.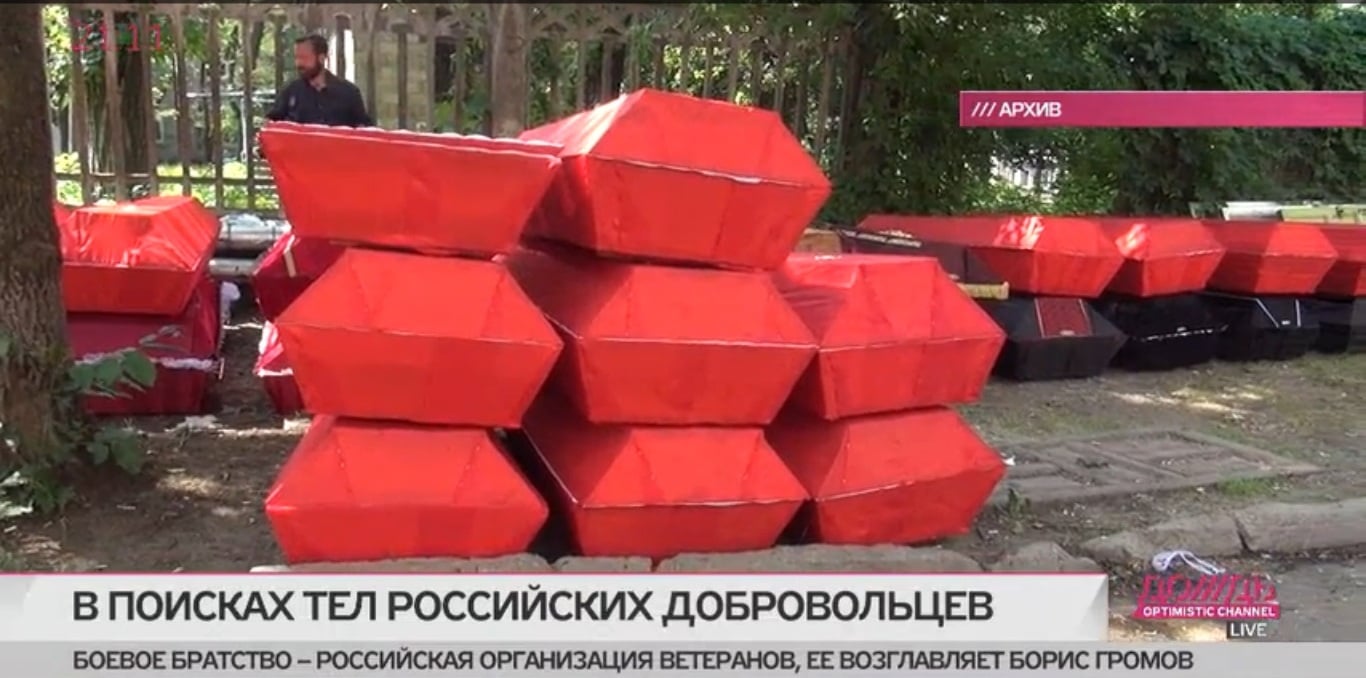 Besides, self-proclaimed "prime minister" of so-called Donetsk People's Republic Aleksandr Boroday said that 33 Russian citizens were killed. His words were cited by the site of Russian news agency RIA Novosti.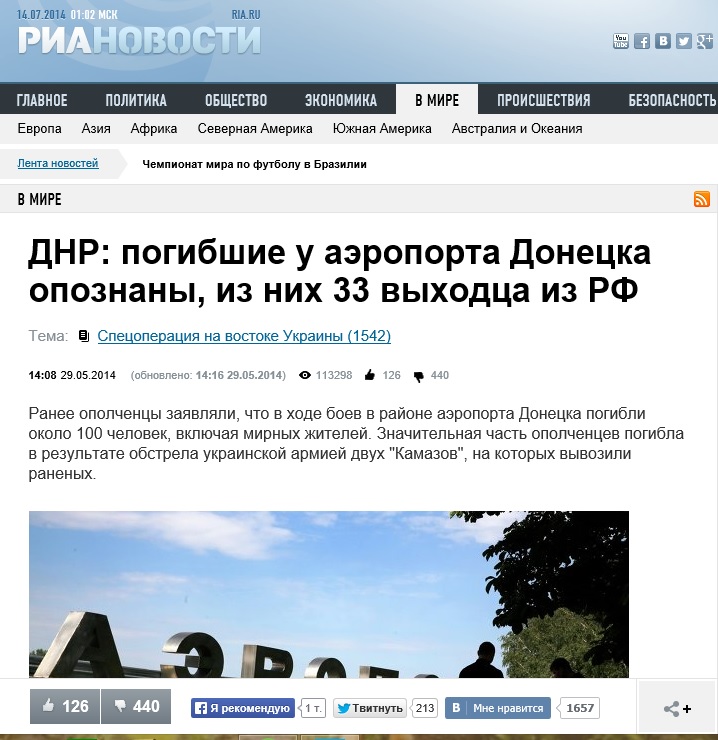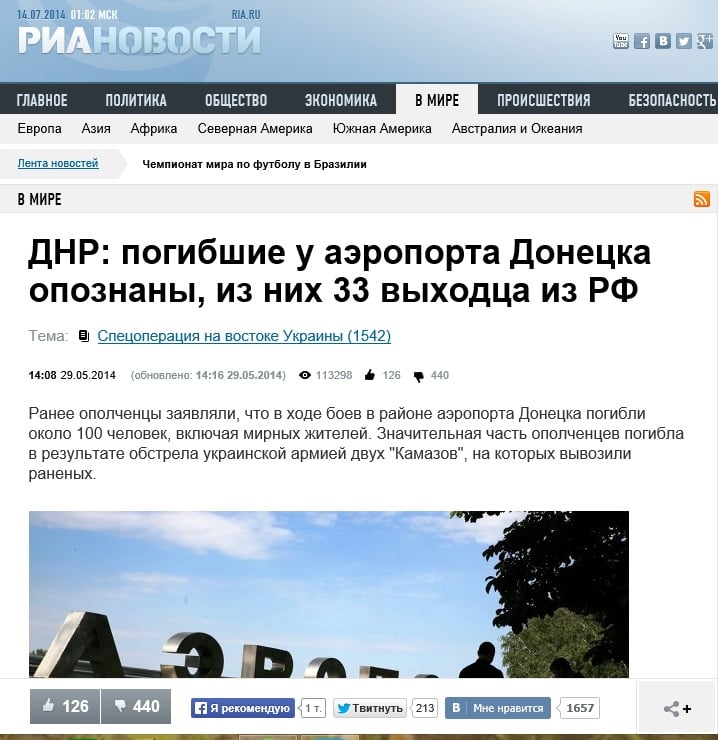 The death of Russian citizens during the combat for the Donetsk airport on May 26 is also confirmed by the conclusions of the Donetsk local office of forensic examination.
Moreover, according to the Head of the State Border Service Mykola Lytvyn "Cargo 200" crossed the border officially. Documents for bodies transferring were delivered by customs service. The Head of the State Border Service said this in the interview to TV channel Inter.