January 20, the news agency RIA Novosti informed that the Finnish tour operator Russian Tours Oy Ltd allegedly hoped that the first organized Finnish vacationers would appear in Crimea by September 2015.
"The Finnish tour operator Russian Tours Oy Ltd considers a possibility of concluding an agreement with a large Crimean tour operator in order to organize vacations in Crimea for Finnish citizens, as the owner and manager of the firm Peter Holst informed on Tuesday in Yalta", reported RIA Novosti.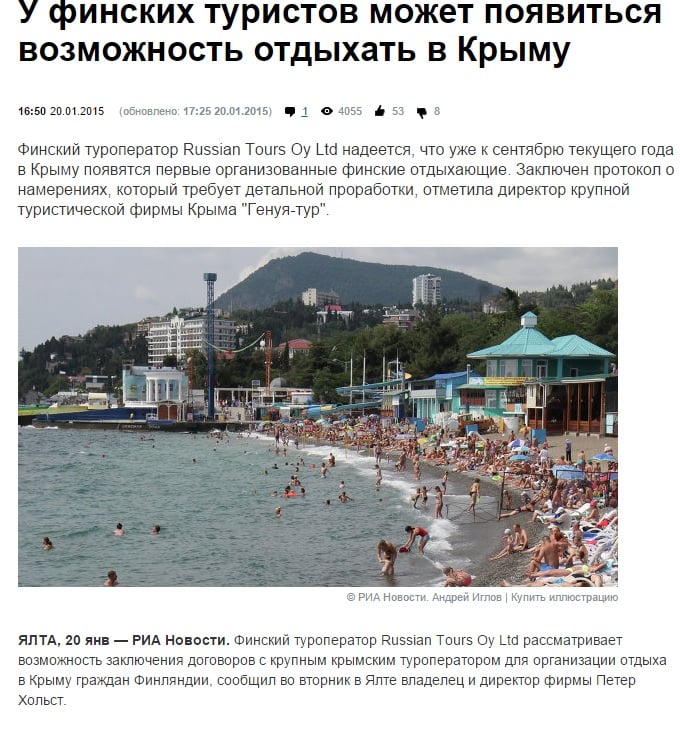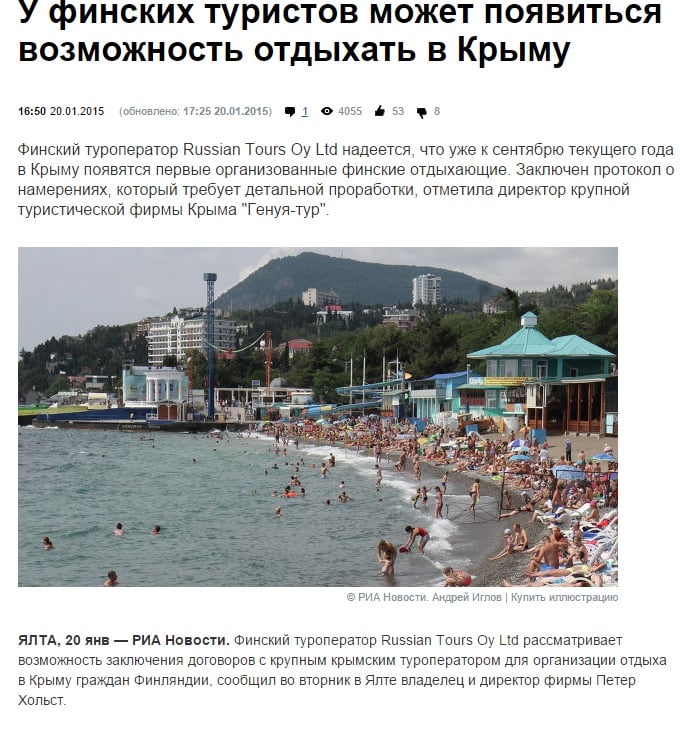 The chief executive officer of the Finnish travel agency Lähialuematkat Peter Holst peremptorily refuted the information of several Russian mass media that his firm had allegedly concluded protocol of intent in order to organize vacations of Finnish citizens in Crimea, informs the site yle.fi. According to Holst, this information is an "absolute nonsense".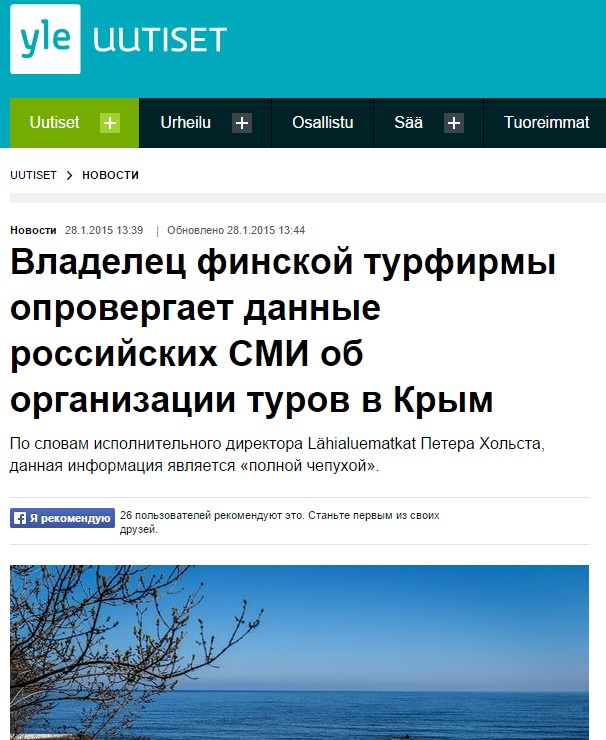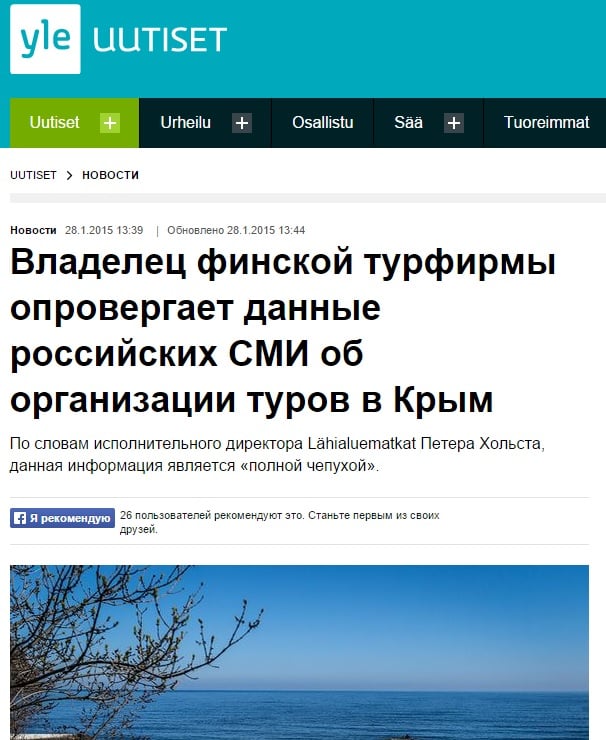 Let us remind that the sanctions imposed by the EU against Russia forbid any travel activity of commercial firms in Crimea. According to the position of the EU, Crimea is a territory of Ukraine, annexed by Russia.