April 18, 2014 Russian news agency ITAR-TASS informed with reference to its correspondent on the ground that the town of Siversk in the Donetsk Oblast allegedly fell under control of the representatives of the Donetsk People's Republic. National flags were changed on the buildings of local administration and police, law enforcement officials declared their cooperation with new authorities, as reported the correspondent.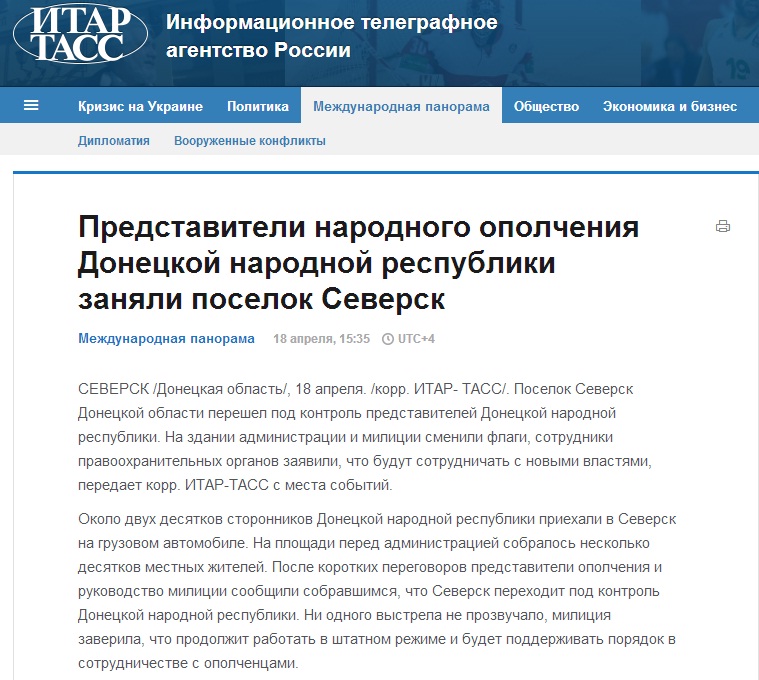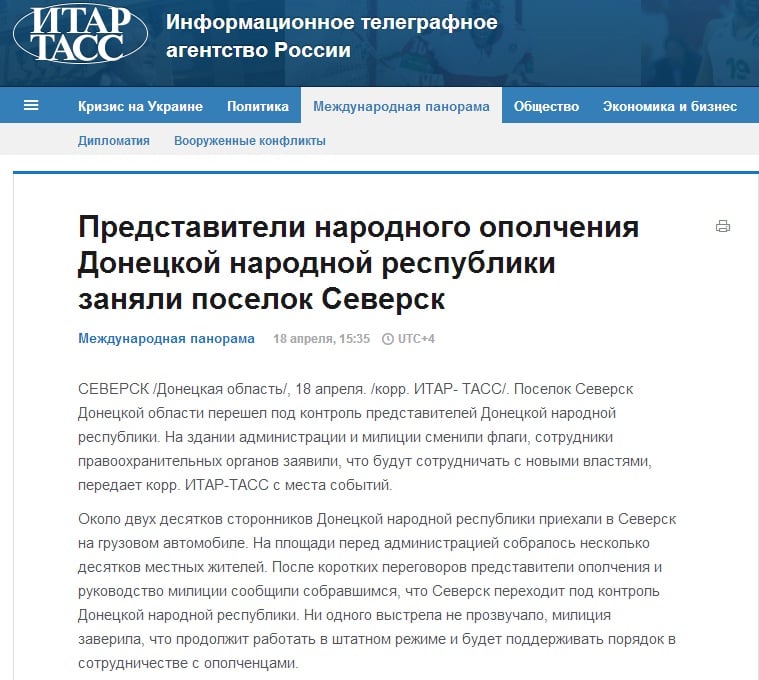 "About 20 supporters of the Donetsk People's Republic arrived in a truck at Siversk. Scores of local residents gathered on the square in front of the administration building. After brief talks, militia activists and police told the meeting that the city was controlled by the Donetsk People's Republic. No shots were fired. Police assured they would continue working as usual and maintain order in cooperation with the militia", claimed the news agency.
However, the acting mayor of Siversk Svitlana Hatchenko rebut the information about Siversk fallen under control of the unacknowledged formation.

"We met these people in the building of local police stations. They had St. George's ribbons. They inquired about the situation in the town, delivered no demands or ultimatums, and left the town. We have everything calm and quiet, all the offices work as usual", declared she.
"They did not show me any documents. I did not sign anything. They did not change the flag near the local council", says the acting mayor.