The owner of Russian TV-Channel «Dozhd» Aleksandr Vinokurov made up the news about Russian president Vladimir Putin's visit to Kyiv to negotiate about the situation in Donbas with the president of Ukraine Petro Poroshenko. Though the press-service of the president of Russia had no clue about his upcoming visit to Kyiv, the news was quickly spread across the Web.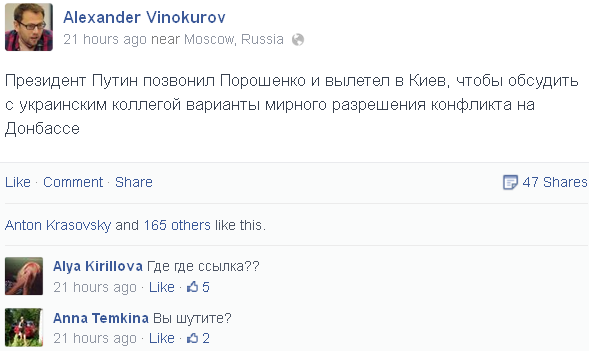 4 hours after the breaking news was released, Vinokurov refuted it, stating that it had been «an intellectual provocation».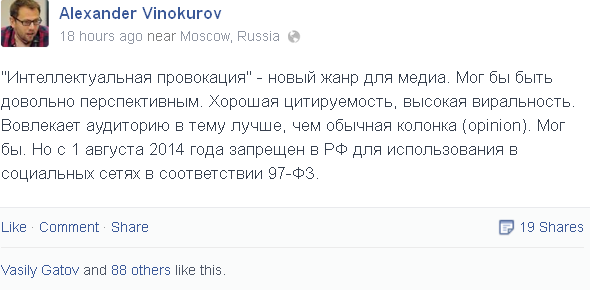 «Intellectual provocation is a new genre for mass media. It could be promising. Highly viral, highly cited. It attracts the audience more than a usual column. It could. Yet, since August 2014 it is prohibited for use in social networks in Russia, according to 97-FЗ, » – wrote Vinokurov.
August 1 the law setting bloggers equal to mass media will come in force in Russia. It obliges social networks users «to check the truthfulness of the information published open for public, before its publishing and instantly remove the published information if it is false .»