Russian mass media disseminate false information about the Organization for Security and Co-operation in Europe (OSCE) allegedly sending its observers to the elections held on November 2 in so-called Donetsk People Republic.
"OSCE observers examined polling stations in Donetsk People Republic", reports a RIA Novosti play-by-play correspondent. "In particular, the OSCE mission representatives in Donetsk visited the polling station in the school № 1 situated near the hotel where they were living. They examined voting booths and tables for the registration of electors", states the correspondent.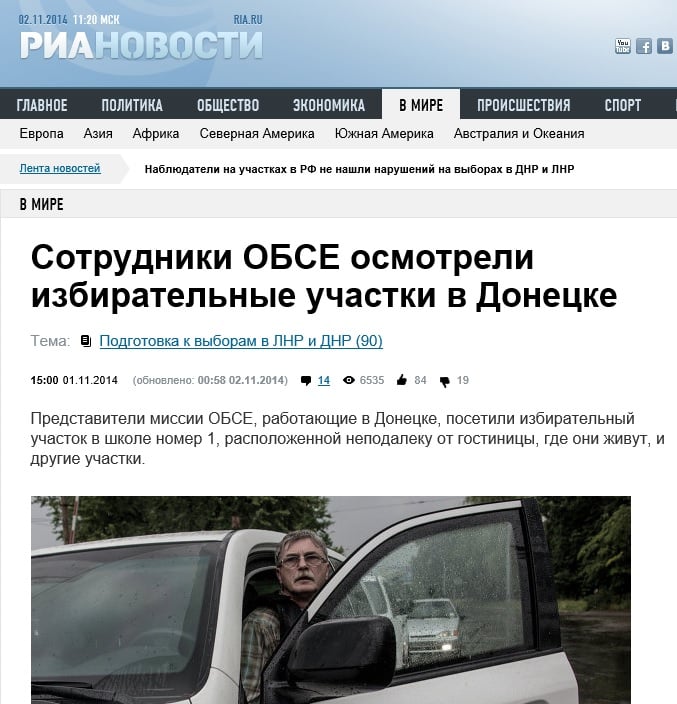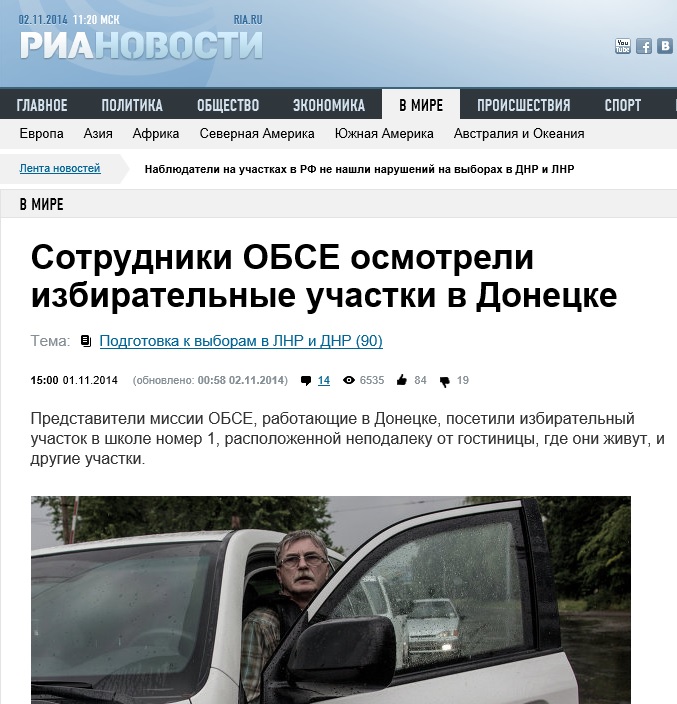 The OSCE officially refuted this information. "No OSCE observation of so-called 'elections' in eastern Ukraine Sunday  November 2 and no OSCE monitors at polling at polling stations", stated the Secretary General of the OSCE Lamberto Zannier in the official Twitter of the organization.
No OSCE #observation of so-called "elections" in east #Ukraine Sunday 2 November and no OSCE monitors at polling stations – SG Zannier

— OSCE (@OSCE) November 1, 2014