May 5, 2014 website The Jerusalem Post reported that the Jewish community of Odesa is about to evacuate from the city. The author of the article refers to several unnamed leaders of local community.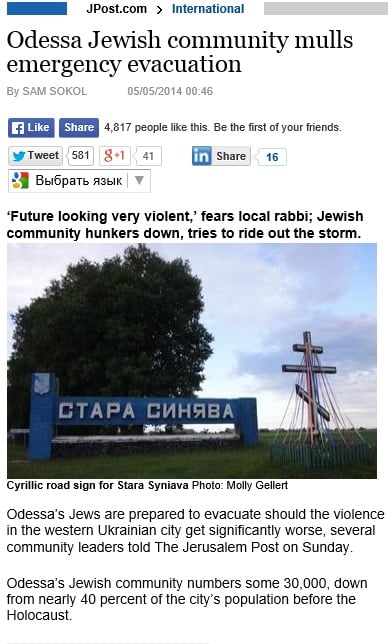 However, the press secretary of Odesa Jewish community Boleslav (Ber-Shmuel) Kapulkin refuted this information.
"On account of appearance of the information about evacuation, intended by Odesa Jewish community, I inform that neither any immediate evacuation, mentioned in these reports, is on the way nor it is being planned. Odesans (including Jews) are shocked by the tragedy on Kulikovo Field, but they do not feel any direct danger for the Jewish community, so there are no buses with opened doors and sputtering engines", wrote Kapulkin on his page in LiveJournal.