The Russian NTV program "Today. Summary program" from April 6, 2014 showed footage of two Ukrainian television programs -" TSN. Weekly "(TV channel "1 +1") and "Agents of influence" (TV channel "NTN") in an altered context, and called them "ruthless examples of anti-Russian propaganda", writes Mediasapiens.
http://youtu.be/K8DgydsWVrY?t=9m55s
In particular, NTV used the story of "The war of provocations»" ("Agents of influence"), which was reporting on the creation of Russian propaganda. A NTN journalist made a staged footage of alleged non-existent characters, the residents of the Rostov region of Russia, who supposedly desire to be part of Russia. Based on a fictitious story the journalist explained how Russian TV channels engage in an information war against Ukraine.
After a fictional story, the author of "War of provocations" explains (video 4:43): that everything just shown to the audience is solid fiction and all characters of the staged scenes are just actors. They demonstrate the mechanism of information warfare. "Similar stories, but with the opposite content are regularly shown on Russian channels," concluded the author in the story.
However, the Russian channel NTV showed the footage story "War of provocations" without such an explanation, describing it as propaganda against Russia.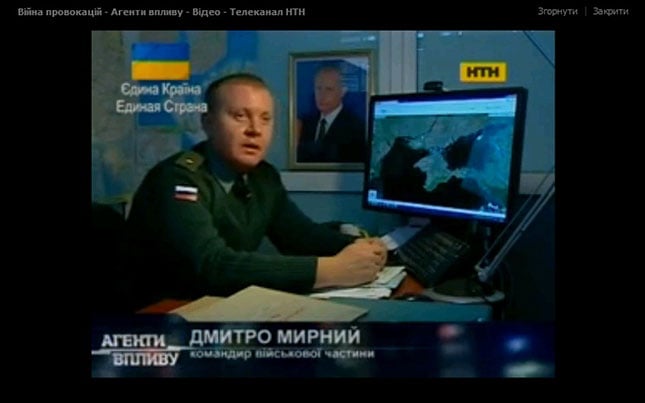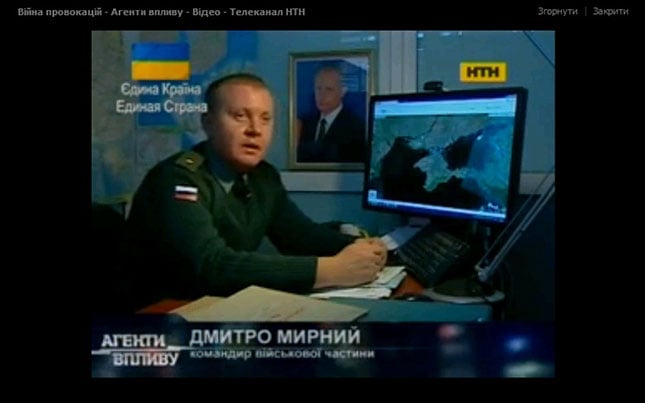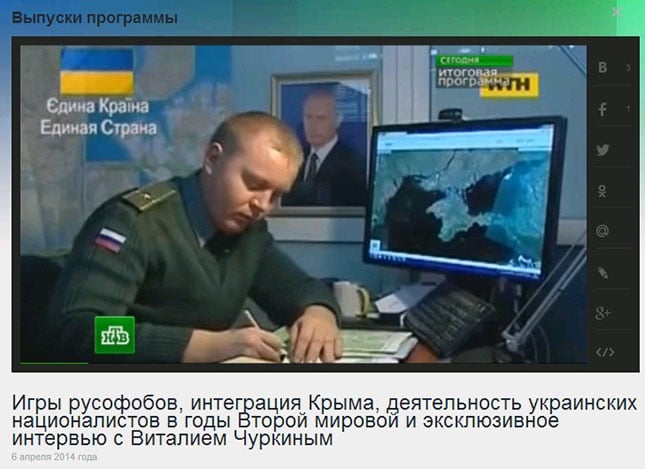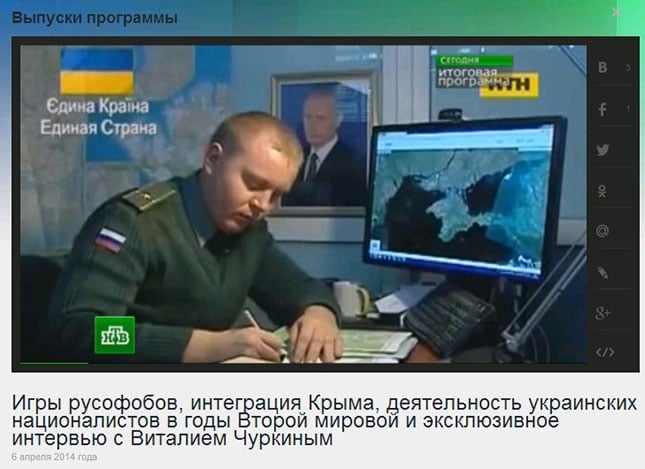 Also the Russian channel distorted the context of the story of Olga Malchevska (TSN.Weekly) on the situation in Crimea after the annexation. The TSN reporter used black-and-white footage when talking about the shortage of goods and delays in payments on the peninsula.
NTV showed a part of the story, without explaining the context, calling it a lie and information war against Russia.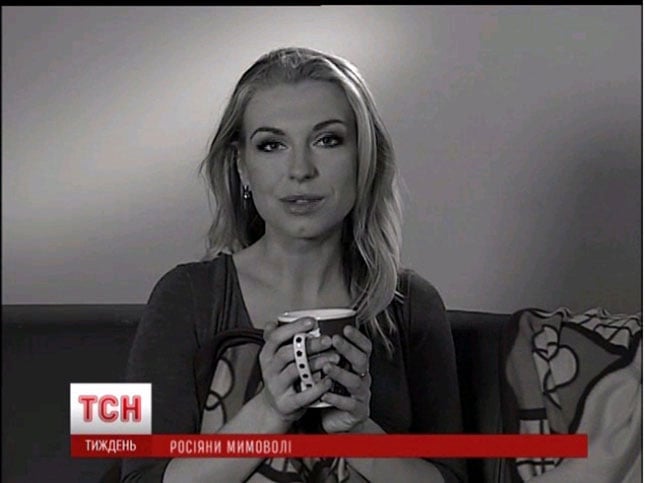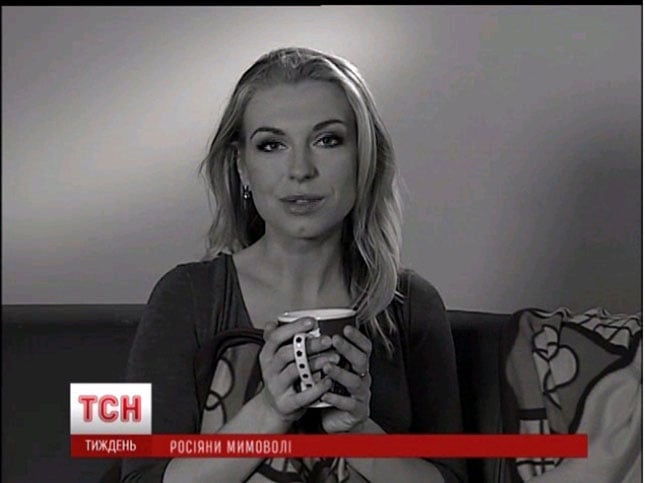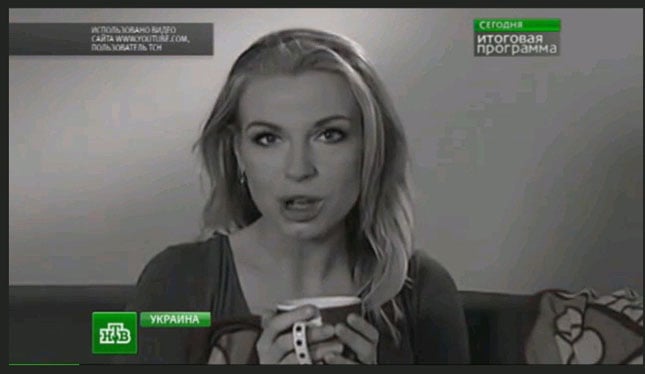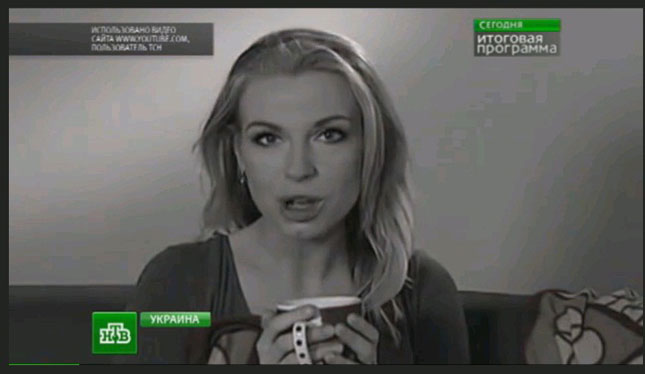 In addition, NTV is trying to convince its audience that Ukrainians used to receive information about the events from Russian TV channels, which now stopped broadcasting on the territory of Ukraine. However, Russian media had minor ratings in Ukraine. In early February, аccording to ITC, "NTV.World" was on the 25th place of the rating (0.09%) with an audience share of 0.46%. At the same time, most viewers preferred the Ukrainian TV channel "Inter", which rating is 2.32% and an audience share of 11.43% (18-54, all Ukraine).
However, in the same program, Russian journalists reported false information about an alleged attempt by the Ukrainian side to sell aid of the U.S. military on the Internet (video 8:50). This is information we have already refuted. The same news program reported a "famous" story about a Kharkiv professor who was allegedly fired from the V,N. Karazin Kharkiv National University for wanting to speak in Russian. We have also refuted that story.
Source: osvita.mediasapiens.ua