An enchanting story of the "German citizen" Andrei Pethov (according to the Russian NTV channel) or Petkov (according to "Russia 1") is gaining momentum.
A day before yesterday, StopFake wrote about the story, which was released on the NTV program "PE". In the story it is claimed that Pethov brought 500,000 Euros for the needs of Maidan in Mykolaiv. The presenters also claimed that he cooperated with the Right Sector and was organizing a group of 50 EU citizens. Their task supposedly was to cripple the maximum number of peaceful protesters, so that they could no longer take part in protests. The story also claimed that later Pethov allegedly changed his views as he was disappointed with the people from Maydan.
This story is still online on NTV. Here's the link: http://www.ntv.ru/novosti/895357/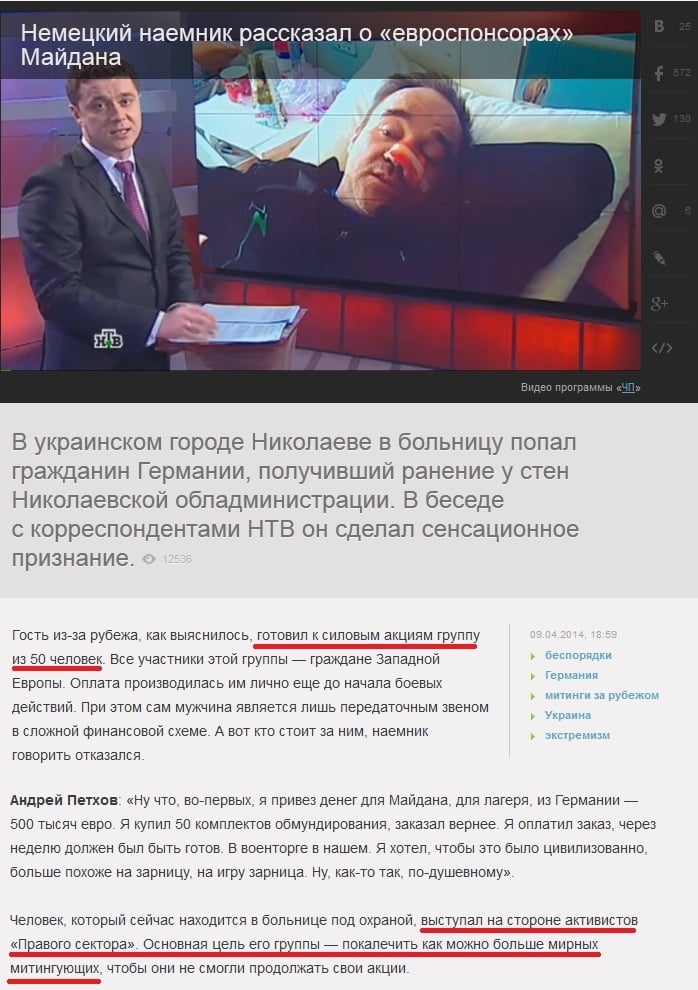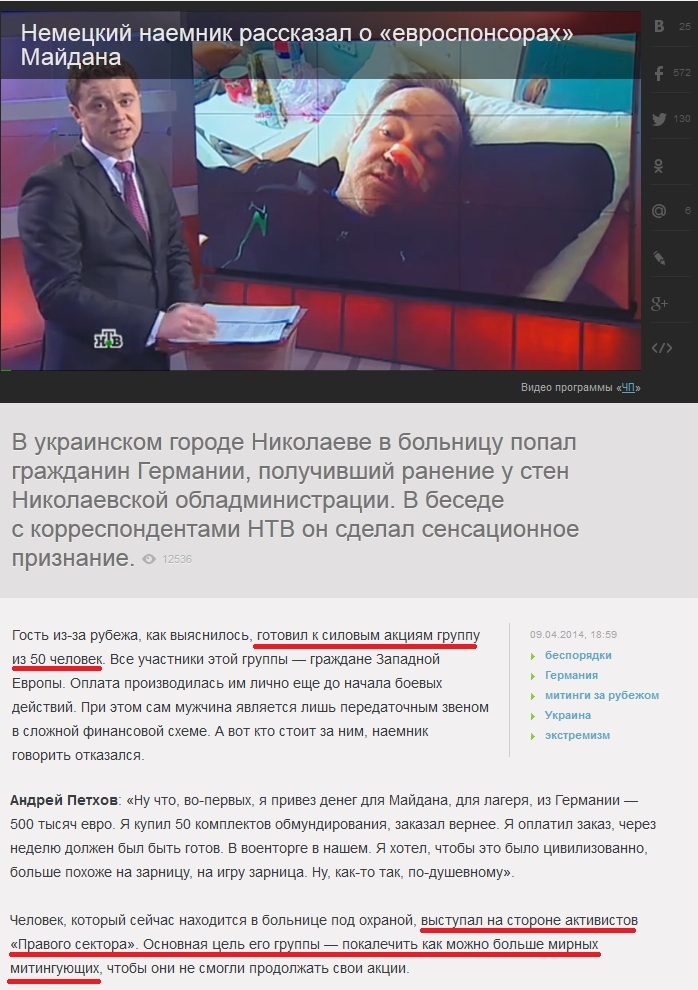 Here is the "exclusive interview" of Pethov to NTV: http://www.ntv.ru/novosti/895499/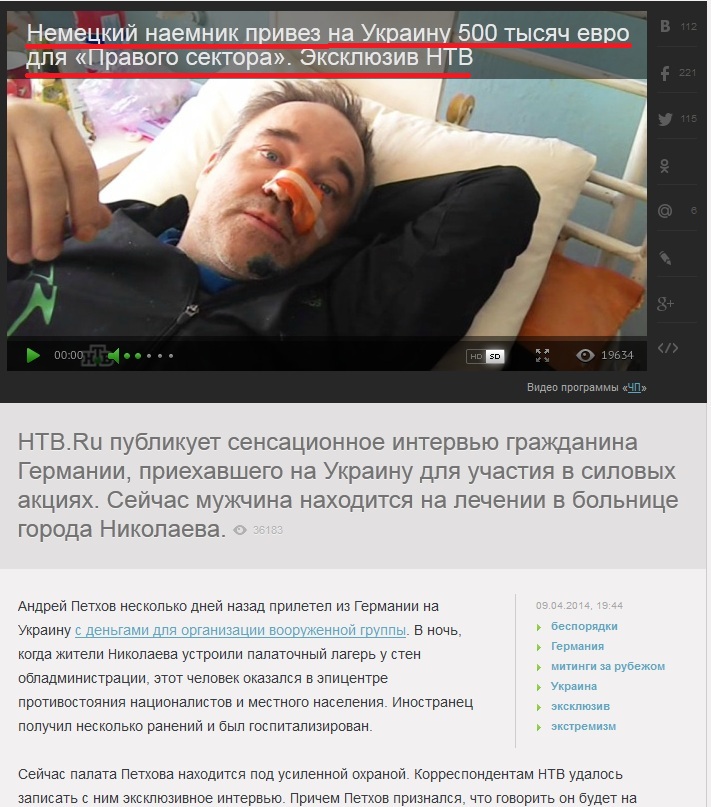 Here are two stories together on YouTube in case NTV does decide to remove the fake stories from its site:
https://www.youtube.com/watch?feature=player_embedded&v=ckqF_1MJb-w
As has been written by StopFake, these stories contain a huge amount of outright fabrications and direct inconsistencies with the story shown by the Russian TV channel "Russia 1", which also decided to air the report on Pethov-Petkov.
After the news of blatant lies have spread through Ukrainian news resources, the TV channel "Russia 1" decided to distance itself from their story. However, it reported that the original source of this misinformation was Ukrainian media and not the Russian NTV channel: http://www.vesti.ru/doc.html? id=1469266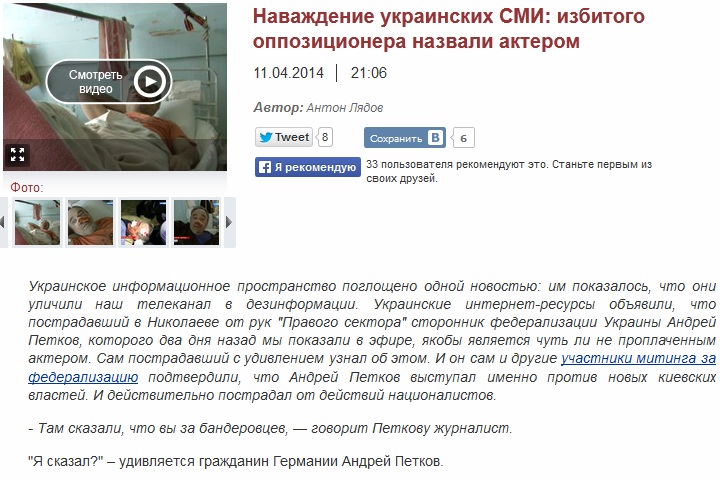 In fact, Ukrainian media have only described directly conflicting statements in the stories of Russian channels NTV and "Russia 1", and found inconsistencies in the statements of the Pethov-Petkov, which he had made in an "exclusive interview."
In the first story the NTV presenter and Pethov-Petkov himself said that he brought the money to the Maidan. On the other hand, in the second news story of "Russia 1" he said, pretending to be surprised, that he was going to Antimaydan and "certainly against the Bandera people."
He allegedly brought money for people who demonstrate against Maidan , although Petkov no longer talks about the amount of EUR 500 thousand (which he mentioned in the NTV story). He only says that " he collected a little of his own money and decided to make a contribution for the organization of the pacifists camp". Here he no longer calls himself a German doctor, who has 15 clinics across Germany, as he had done in the NTV story.
Also "Russia 1" is very indignant at the Ukrainian media who called Pethov-Petkov a mercenary, although it was the NTV channel which called him that.
Team StopFake again wishes Andrey Petkov-Pethov a speedy recovery and Russian journalists more creativity.