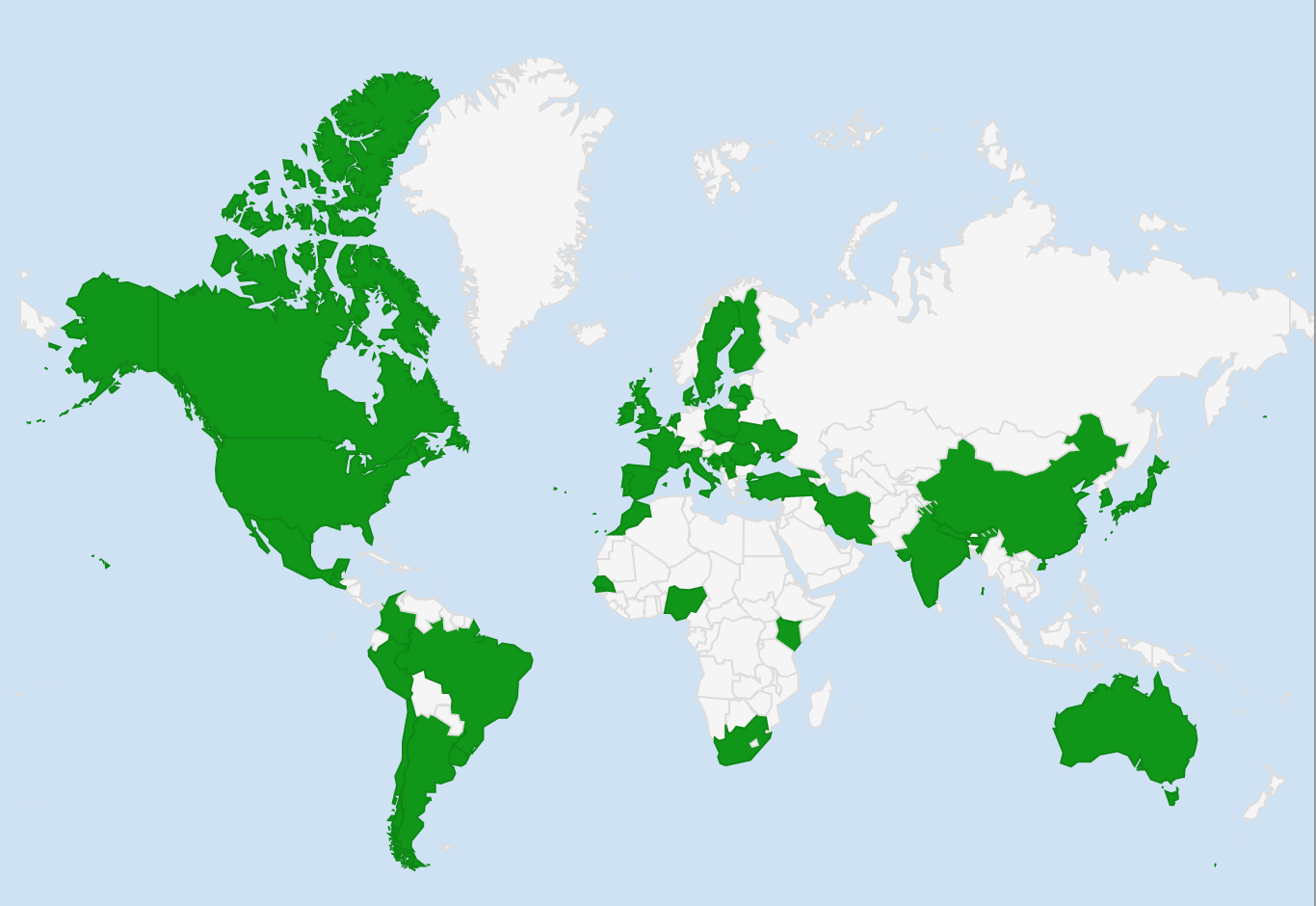 By Alexios Mantzarlis, Poynter
Facts may be passé, but fact-checking appears to be a growth industry.
The latest figures by the Duke Reporters' Lab indicate there are 114 dedicated fact-checking teams in 47 countries. When the Lab first counted up fact-checkers in 2014, the same number was 44.
While some of this increase is a matter of identification rather than creation — Duke is recognizing existing fact-checkers it hadn't previously counted — a good part of it is new initiatives.
The growth is all the more remarkable considering that the United States, by far the country with the largest group of dedicated projects, has transitioned out of an election year.
The American total seesawed from 41 projects a year ago to 53 by Election Day and back down to 43 today. Among the discontinued outfits in the U.S. are eight PolitiFact state affiliates.
This friction is evident around the world. The Duke Reporters' Lab is also tracking 55 currently inactive fact-checking projects. One of them, the Australian ABC Fact Check went offline last year but is set to return later this year.
Globally, fact-checking remains most popular in the Americas and Europe (see map below). One notable exception remains Germany, where fact-checking efforts have had relatively short lives.
Outside the United States, a majority of the fact-checking projects identified is not directly affiliated to a media outlet. These projects are often offshoots of NGOs or universities.
The growth of dedicated fact-checking initiatives has led some to hijack the format's terminology and visual cues — but not its methodology. To help readers spot more reliable truth sleuths, the International Fact-Checking Network at Poynter launched a code of principles for nonpartisan fact-checkers.
By Alexios Mantzarlis, Poynter