The Russian site dnrtv.ru has alleged that a son of Ukrainian Parliament member and coordinator of the Informational Resistance group, Dmytro Tymchuk, protected his son from military conscription by sending him to Germany to study this summer.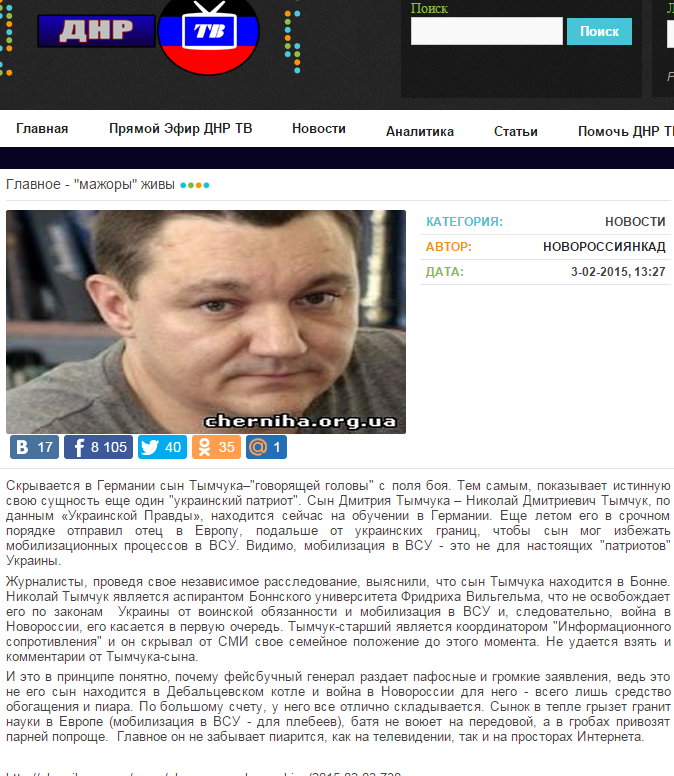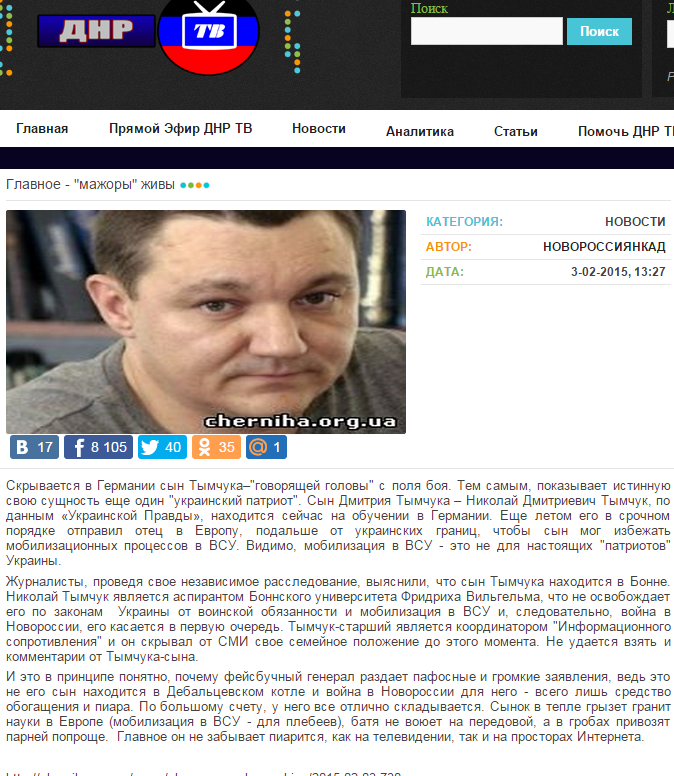 The site's journalist cites information published by Ukrayinska Pravda. However, there is no such news on the Ukrayinska Pravda site.
Dmytro Tymchuk himself reacted to this news by writing on his Facebook page that he has no children.