The Ukrainian web publication Obozrevatel published a fake story claiming that a tram traveling at full speed smashed into a police car in the western Ukrainian town of Uzhhorod.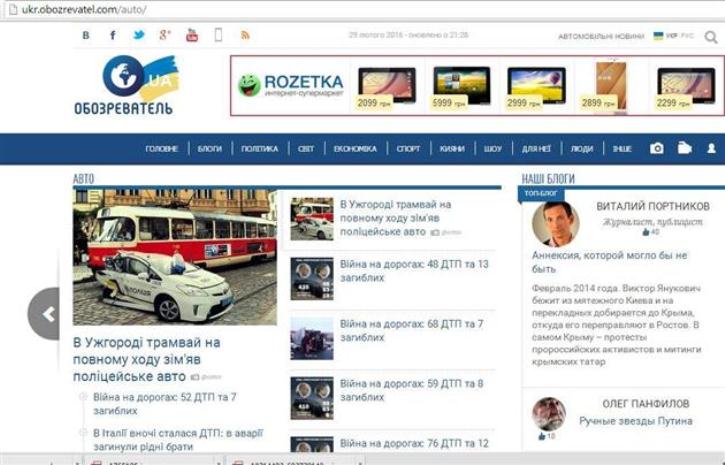 This news item was quickly removed from Obozrevatel's site, however it can still be found in Google cache.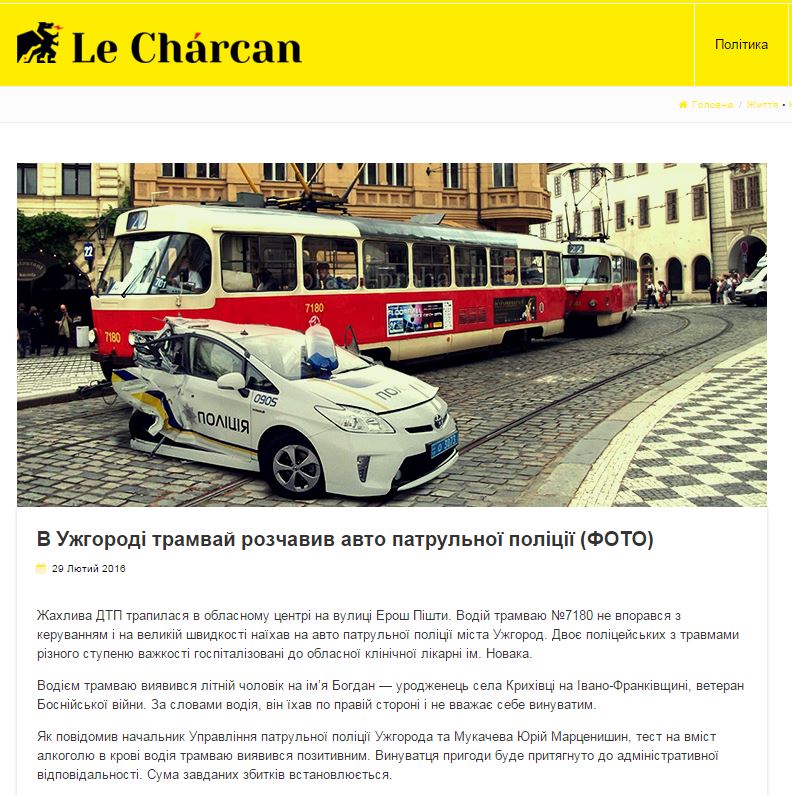 Obozrevatel's source is the Le Charcan web site which regularly publishes made up stories and calls itself the yellowest publication in Uzhhorod.
The news item is illustrated with a photo collage on which upon close examination you can see a water mark Praha.ru. Uzhhorod does not and never has had trams.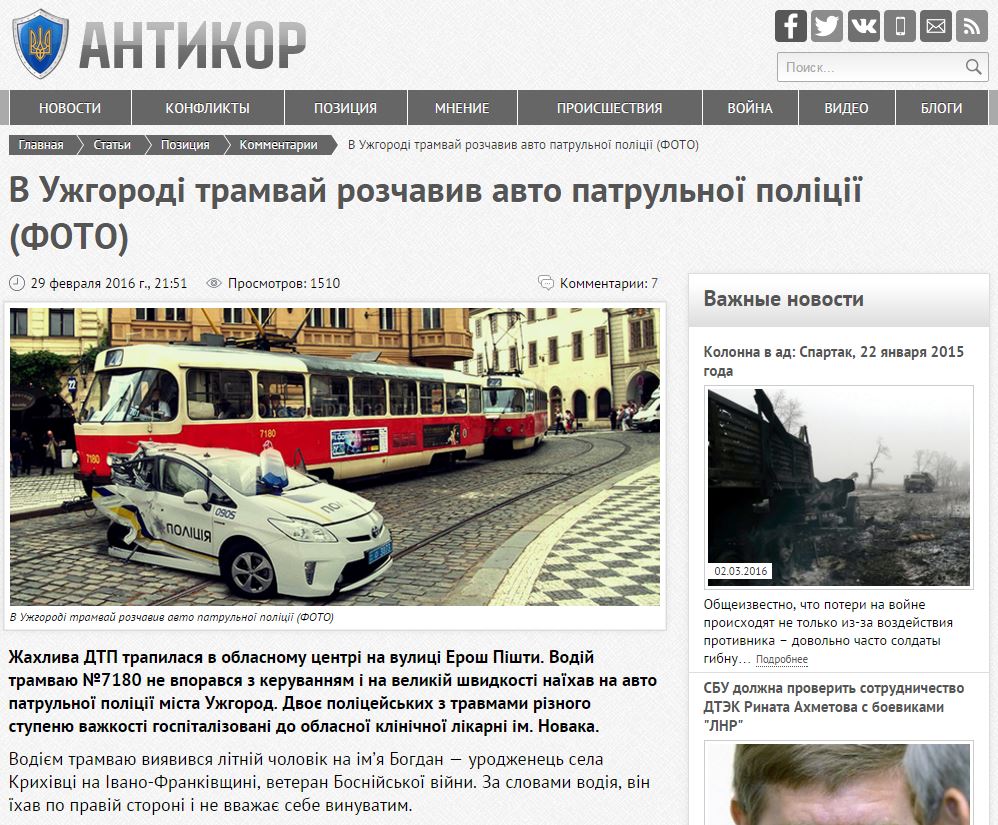 The actual tram pictured is the number 22 tram line that runs from Bila Hora to the Nadrazi Hostivar station in Prague.
Some of the other web publications who fell for this fake story and reposted it were Antikor, Strichka and Express.ua. They have all however removed this story from their sites.