Between August 24 and September 5 the number of fighters in so-called "DPR" and "LPR" increased due to the flow of foreign mercenaries, most of whom are considered to come from Russia. This was reported by the UN Human Rights Monitoring Mission in Ukraine on its 35 meeting.
"The report of the 35-strong UN Human Rights Monitoring Mission in Ukraine, which covers the period from 18 August to 16 September, notes that between 24 August and 5 September, armed groups of the self-proclaimed 'Donetsk people's republic' and 'Luhansk people's republic' were bolstered by an increasing number of foreign fighters, including citizens believed to be from the Russian Federation."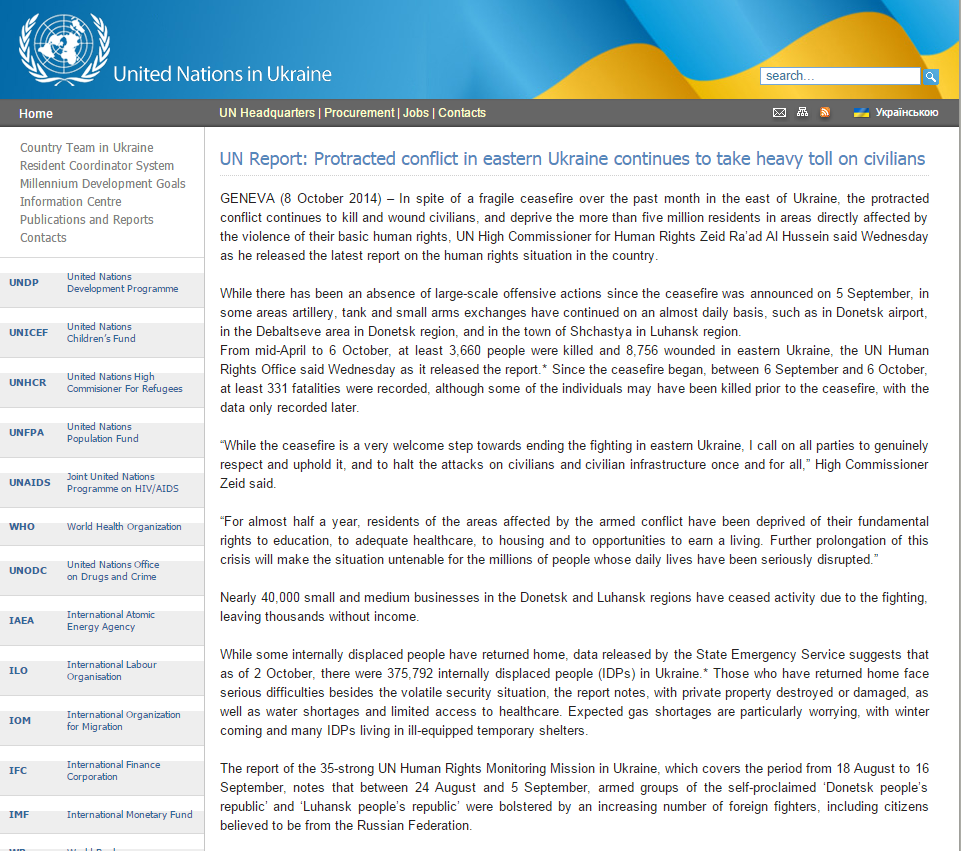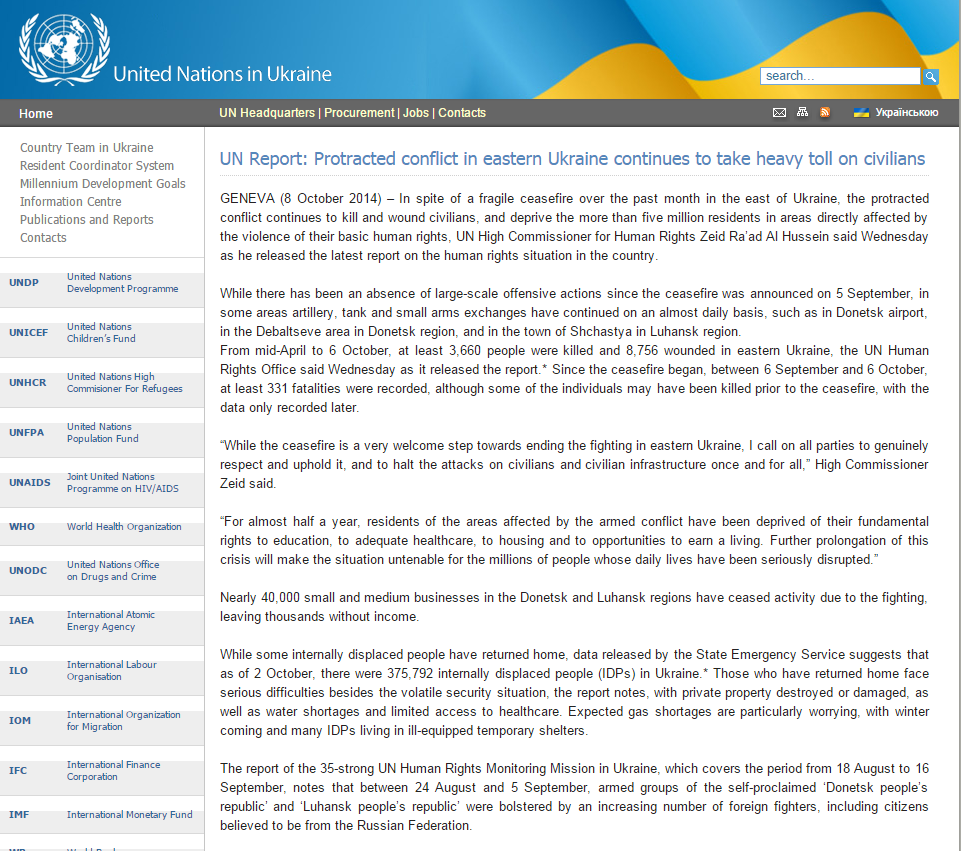 The High Commissioner called for cease of repressions and reported over five million of people in east regions suffering from violence. Also he stated that "for almost half a year the people of the regions, which suffered from the armed conflict, were deprived of their rights for education, health care, accommodation and work".
Besides the armed groups (according to the information from October 2) continue terrorising, killing, kidnapping and torturing the people in the areas they control.
The civilians face a number of problems: their accommodation is destroyed, their access to health care is limited. The coming cold makes living in temporary shelters impossible.
United Nations High Commissioner for Human Rights Zeyd called for cease of repressions and maintaining of the ceasefire by both sides of the conflict, and for the punishment for those who break international laws. Zeyd stated his deep concern about the absence of the rule of law in the areas under the control of the armed groups.