Ukraina.ru published a story claiming that US Ambassador Geoffrey Pyatt "criticized Ukraine's policy in the information war" and warned the Ukrainian government not to create a "a troll factory" to churn out counterpropaganda on social media.
It would be a mistake to create a "Ministry of Truth to generate an alternative history", writes Ukraina.ru, using this quote to imply that Pyatt is referring to the Ukrainian government's current information policies (using the term created by George Orwell in his novel 1984 in which the Ministry of Truth was created to spread lies).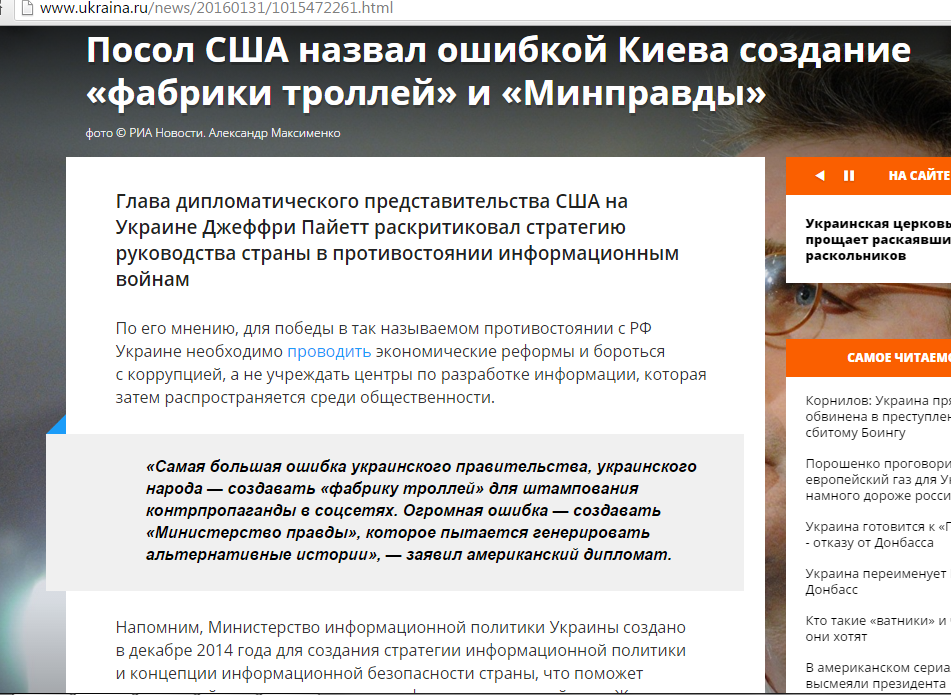 This story was also picked up by Ukrainian media, Komsomolska Pravda in Ukraine, Dzerkalo Tyzhnia, the UNIAN news Agency, channel 1+1 TSN News Service and others.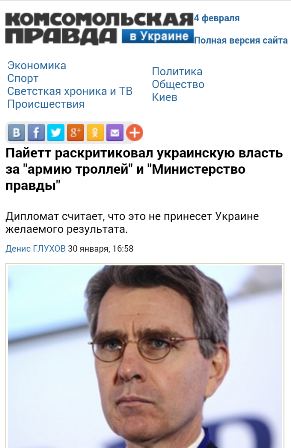 The story uses remarks the US Ambassador made at a recent conference on information warfare, where Pyatt said that Ukraine doesn't need new state media and should not use propaganda to refute or convince the other side.
"What Ukraine needs is a successful Ukraine. The single most powerful refutation to the Kremlin's hybrid war and information campaign against this country is a successful, modernizing, European, democratic Ukraine," said Pyatt.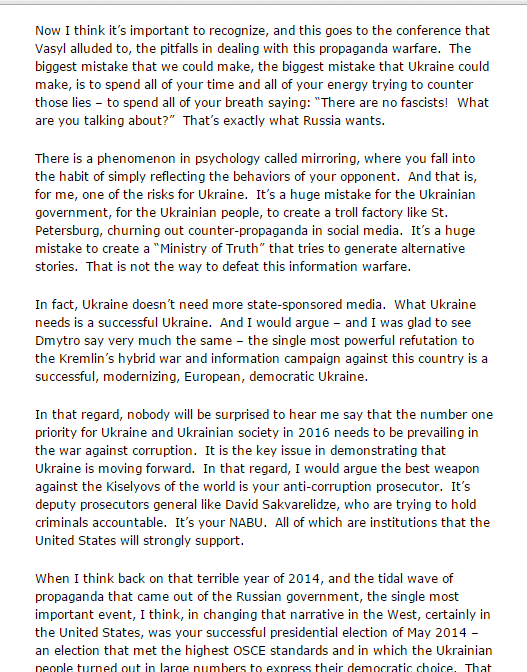 StopFake asked the US Ambassador to explain whether he was specifically referring to the Ukrainian Ministry on Information Policy, as the article in Ukraina.ru implies.
Answering through Twitter Ambassador Pyatt wrote "No. I was talking about practices – not institutions (or individuals). Later he added that his comments were not criticism "As I said, Ukraine shouldn't respond to Kremlin's info war by behaving as Russia does."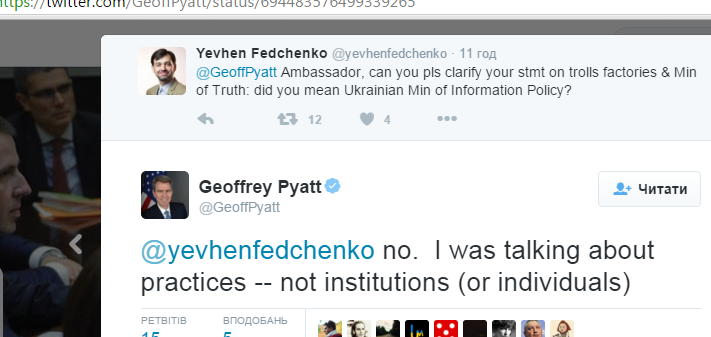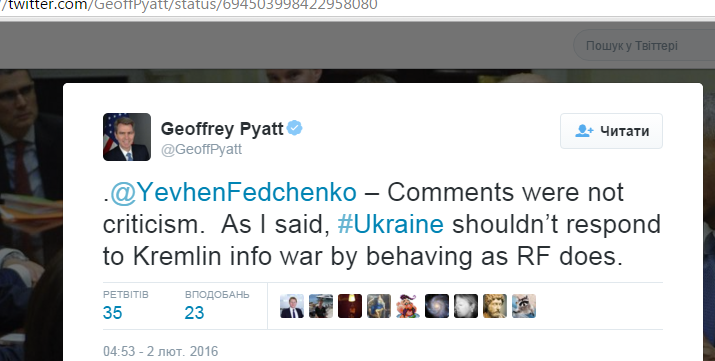 While Pyatt's statement was not a direct reference to any Ukrainian government office or practice, he did urge the Ukrainian government not to copy the Kremlin and resort to propaganda.