On August 17, the Ukrainian television channel "Inter" reported about rotation of armored vehicles between Russia and certain settlements in the Donetsk region that are under the control of separatist militants.
As evidence to support this claim, the channel used a video recording showing the movement of military equipment.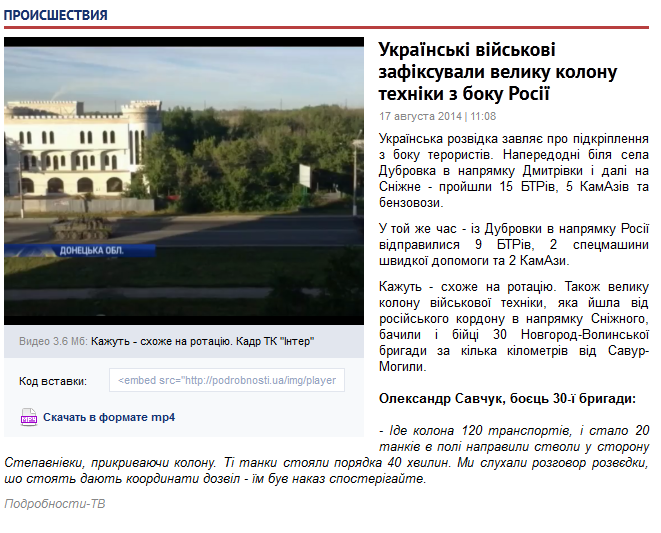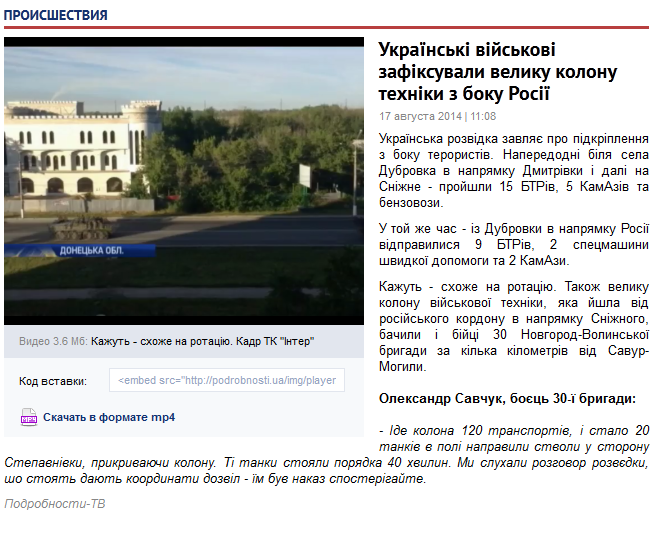 Here is the actual story:
http://www.youtube.com/watch?v=5dgtRibpv3s
In fact, this video is unrelated to this news. The same video was already used in June of this year by the Ukrainian television channel "5 Kanal". This video shows not Donetsk, but the Luhansk region, through which a military convoy was transported to Sloviansk.