On September 3, reports appeared that wrongly claimed that smoke was covering Ukraine's Dnipropetrovsk Oblast, with social networkers reporting that the source was an uranium mining plant in Zhovti Vody.
A video entitled "Explosion at acid plant in Zhovti Vody: video 09.03.2015" was posted as proof of the situation. On YouTube's Brotherhood of Nations network, the video received 80,000 views by September 5 and quickly spread among social networks.
However, the video was actually that of an explosion that occurred in Mexico in 2012 at the Pemex state oil company.
https://www.youtube.com/watch?v=yVQBdSUDUEo
Several internet media – Nikopol City, UkrDay.com, News24UA.com, Voenkor.info, and others – published the news about the explosion at the Ukrainian plant, citing posts on social networks. Some of them, however, later retracted and corrected their original reports.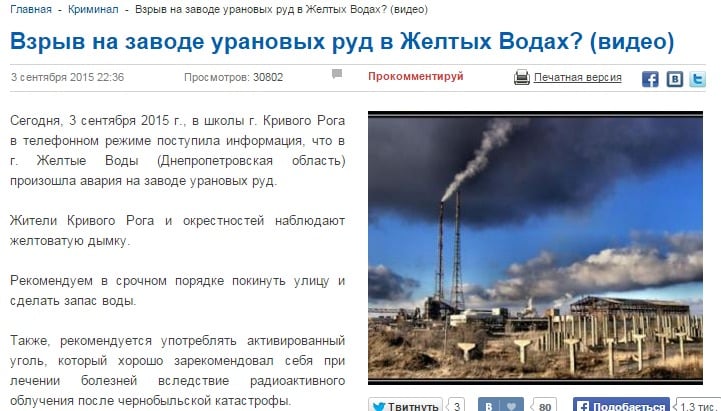 On September 4, the web-site for the State Emergency Service of Ukraine in Dnipropetrovsk Oblast posted a denial of an explosion in Zhovti Vody or in Kryvyi Rih.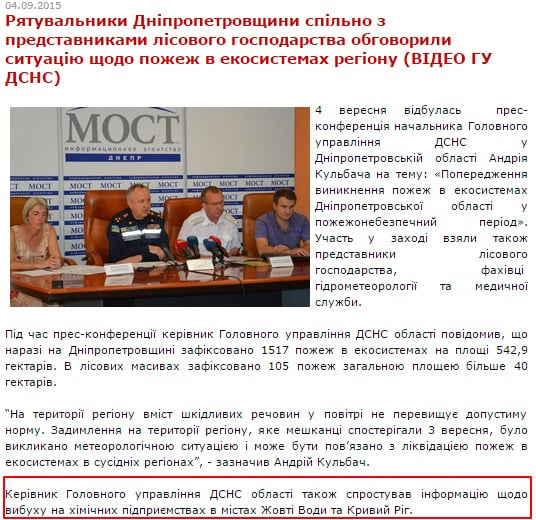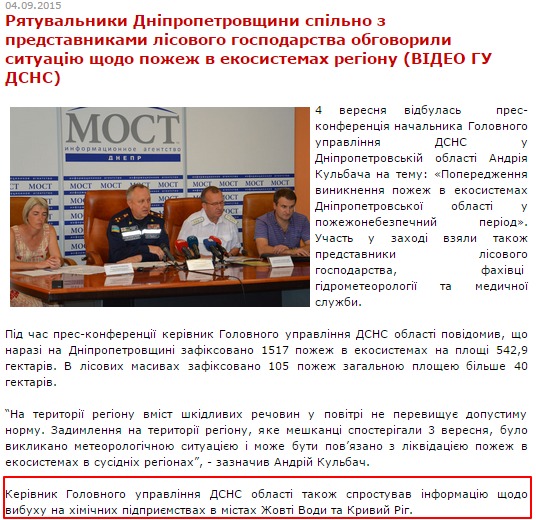 Likewise, the press service of Ukraine's Eastern Mining and Refining Plant denied that there had been any such fire or explosions.